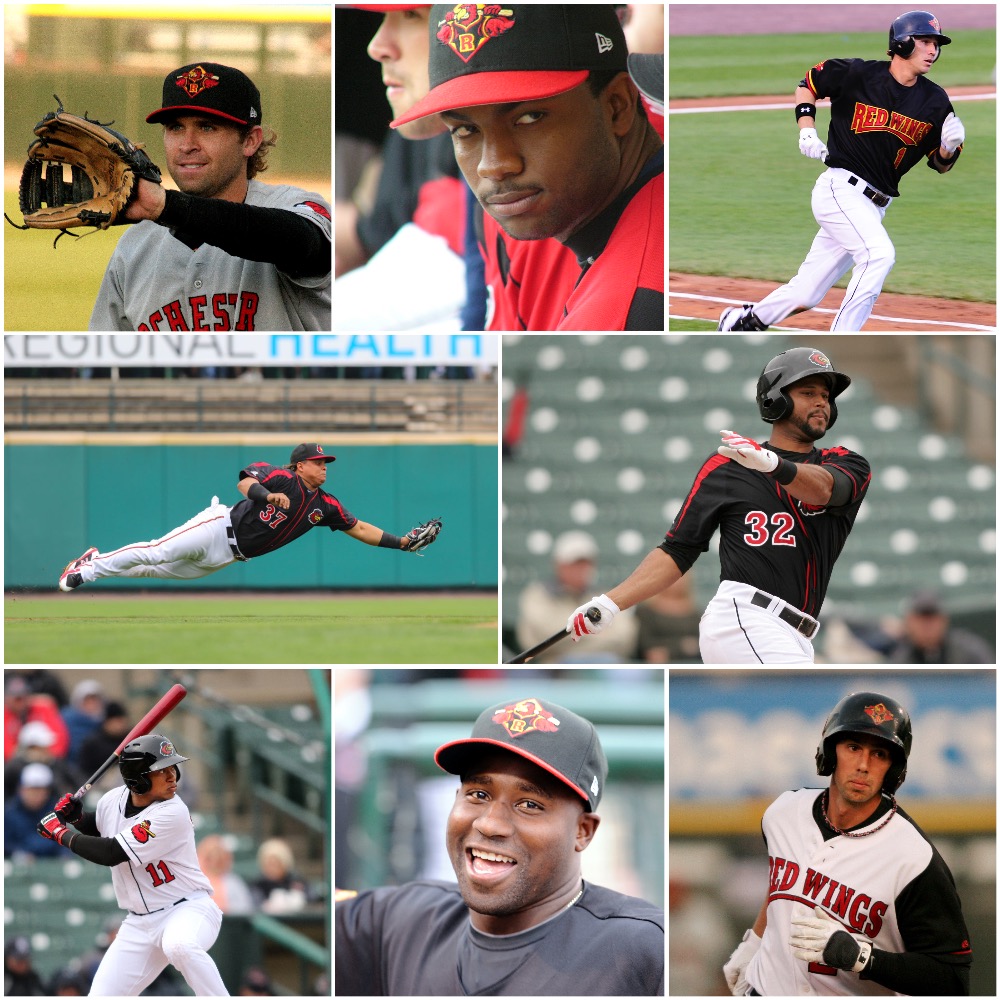 By BILLY HEYEN, CHUCKIE MAGGIO and KEVIN OKLOBZIJA
The left-center fence at Frontier Field features three prominent words: "Twins of tomorrow." Since the Minnesota Twins became the Rochester Red Wings' parent club in 2003, many talented players have played in front of those three words.
Normally this spring, you'd be reading about the next batch of rising stars playing at One Morrie Silver Way. Instead, the COVID-19 pandemic has us reminiscing on some of those stars of old.
Following a formula recently utilized by The Athletic, three Pickin' Splinters writers have taken part in a draft, trying to construct rosters of players to have played for Rochester since 2003. Each roster gets filled out with nine hitters, three starting pitchers and a reliever.
A few of the parameters included breaking the draft into three segments so each writer got the first selection once, along with setting small positional minimums (20 games with Rochester for position players, 10 for relievers and five for starters) – you can call that that Joe Mauer Rule.
We also brought in Josh Whetzel, who began his tenure as Red Wings play-by-play announcer in 2003, the same season the Twins became Rochester's parent club. After our selections, Whetzel breaks down our picks and ranks our teams.
Let's get into the draft with Chuckie Maggio on the clock in the infield segment.
Segment 1: Infield
1. Justin Morneau, 1B (Maggio)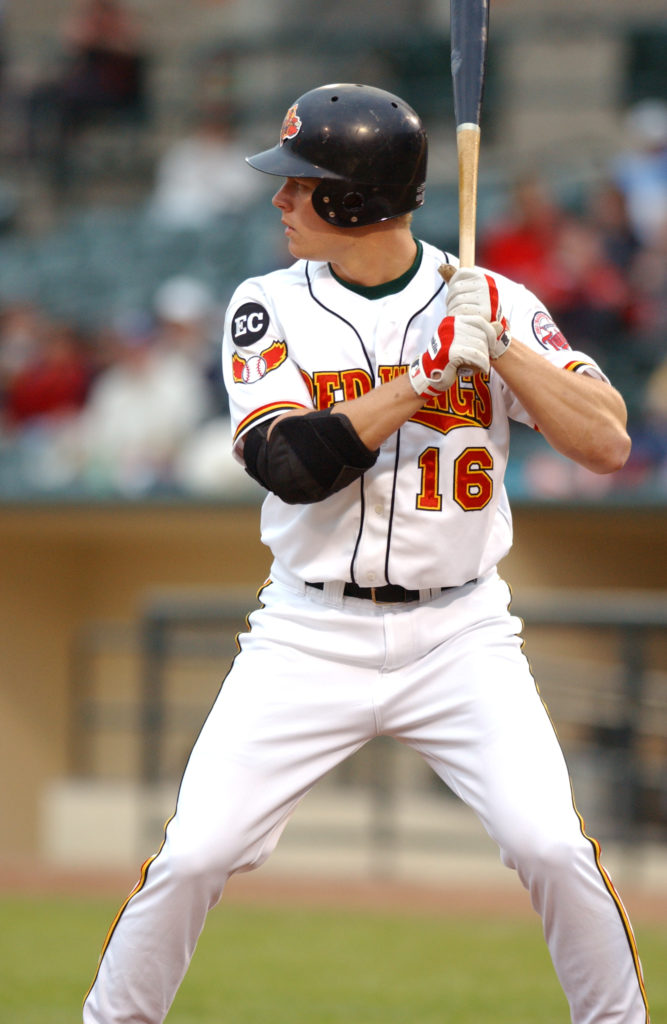 Maggio: If I can pick one Twins-era Red Wing to start a team with- Mauer excluded- I'm picking Morneau. He had a mixture of power and contact the Wings hadn't seen in some time. No one was surprised by the career he had in Minnesota.
Heyen: Yeah, this seemed pretty straightforward. Probably the best mix of Rochester production and MLB career that you could go with here.
Oklobzija: I'd say he was the unanimous No. 1.
Heyen: Too bad about the concussions that cut his big league career short. Pretty good color commentator now, though.
2. Garrett Jones, 1B (Oklobzija)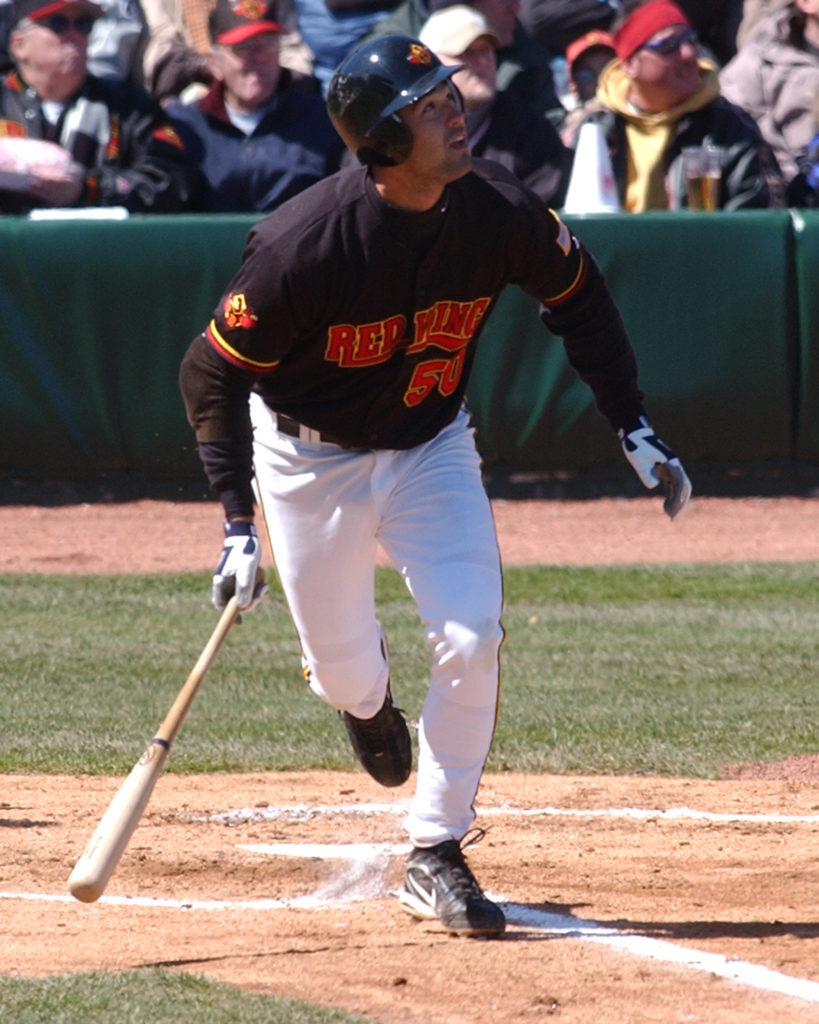 Maggio: I was going to try to sneak Jones in a different position but that was a definite pipe dream.
Heyen: Seventh on Rochester's all-time HR list with 81.
Oklobzija: Yes he was the Twins-era HR leader.
3. Jason Bartlett, SS (Heyen)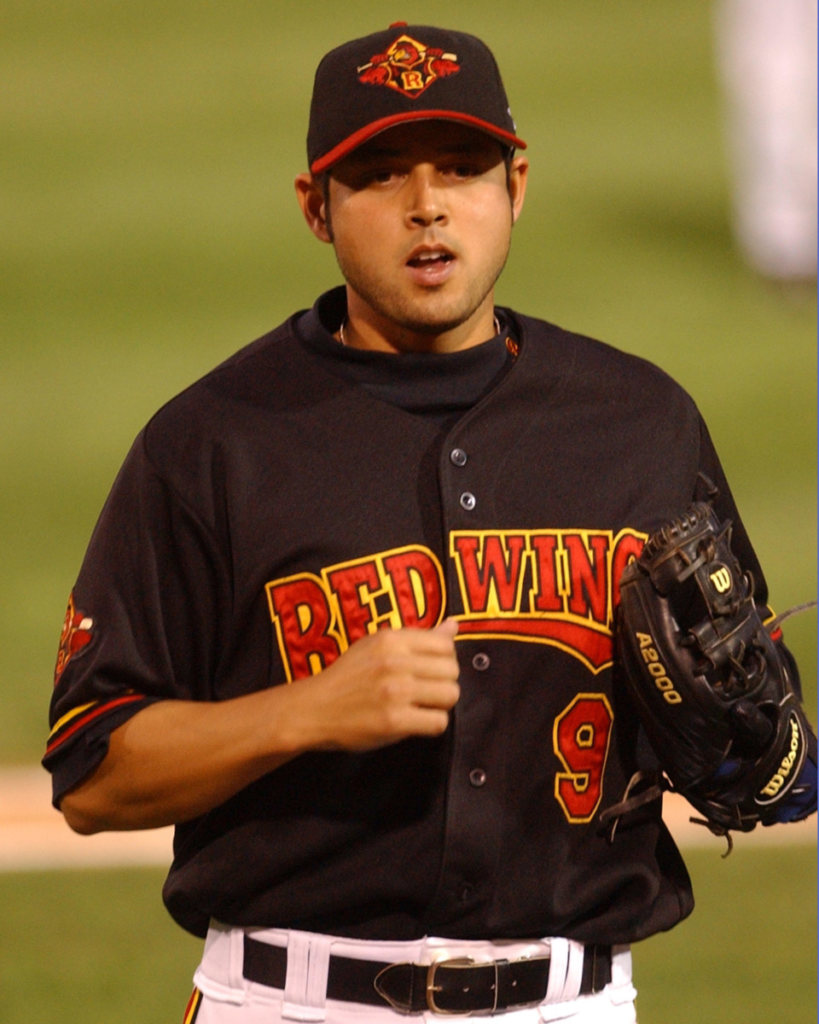 Heyen: With the opportunity to wait on first base now, I'll go with Bartlett. He hit higher than .300 in three separate seasons in Rochester and became a solid big league player.
Oklobzija: He was my No. 1 at SS.
Maggio: Agreed.
Oklobzija: But SS is actually pretty deep.
Heyen: True. His 2009 with Tampa Bay was ridiculous relative to the rest of his MLB career. .320 average and 14 homers and the All-Star Game. Good for Jason.
4. Terry Tiffee, 3B (Heyen)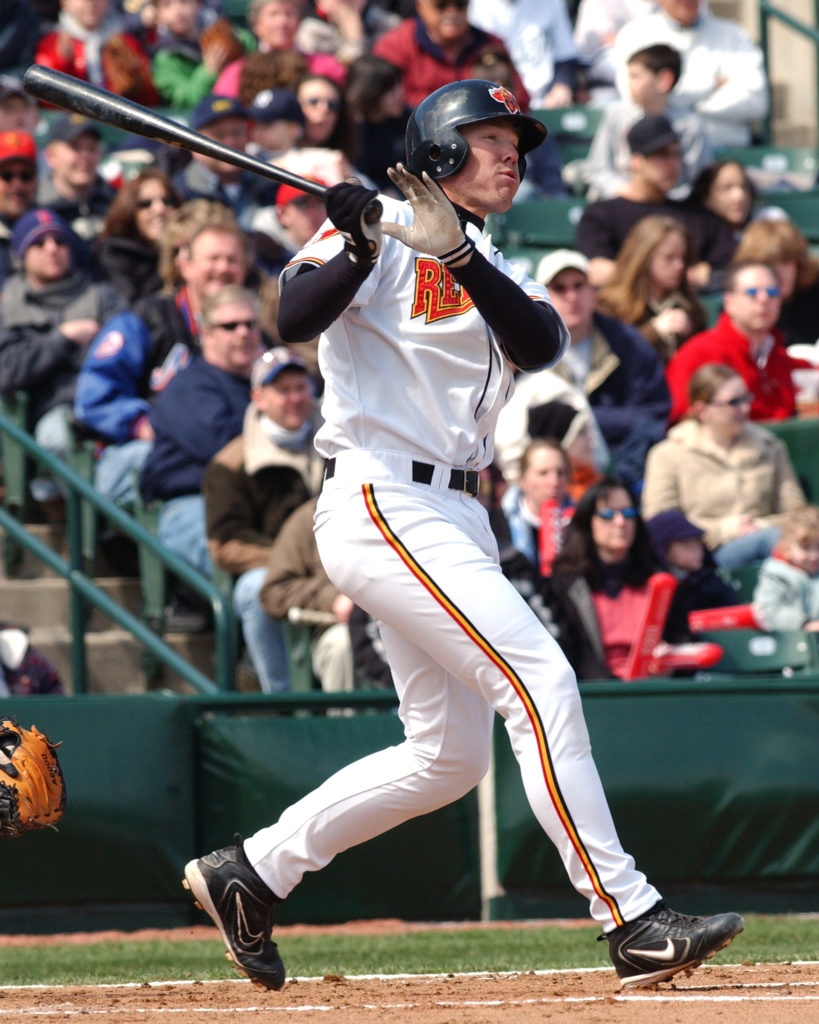 Oklobzija: Another clear-cut No. 1 at a position.
Heyen: All baseball names are improved by being alliterative, and Tiffee is no different. He could also rake.
Maggio: Another guy with some real pop.
5. Trevor Plouffe, SS (Oklobzija)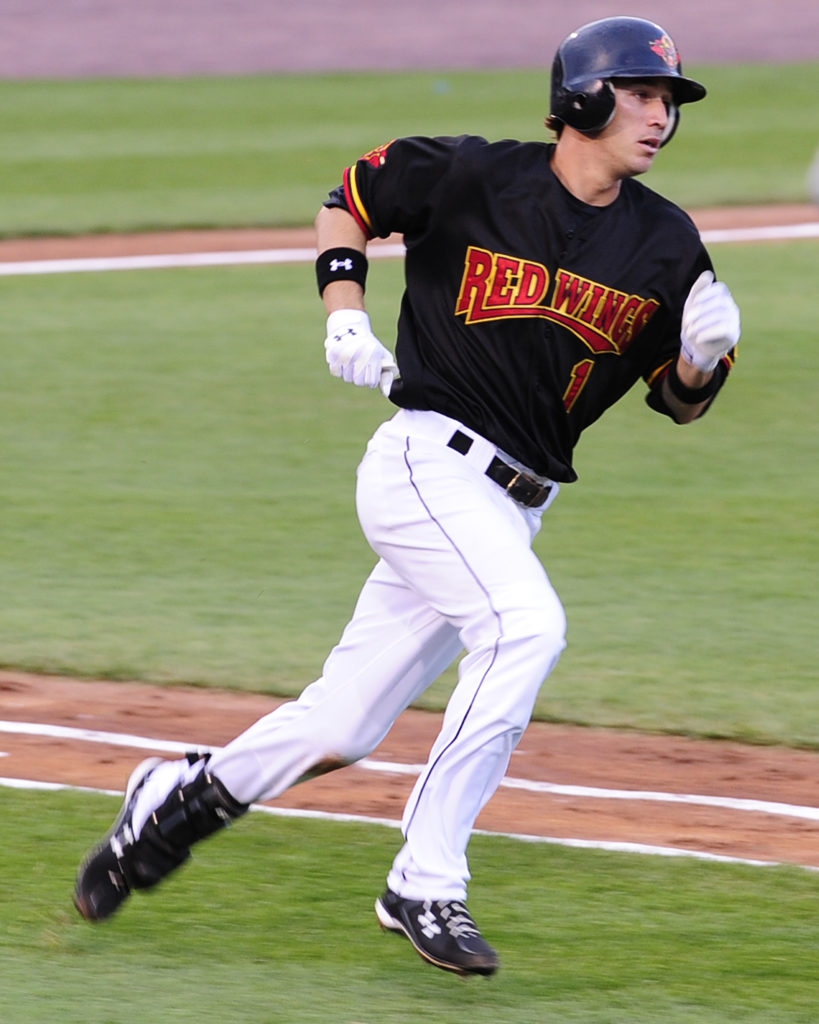 Heyen: Plouffe was my next consideration after Tiffee. Gotta love the longevity in Rochester and the positional versatility… and the name!
Maggio: Plouffe was going to be my pick for sure.
Heyen: Came back with Lehigh Valley and beat Rochester last summer, too. Revenge game fun.
Oklobzija: Top 2, 3 or 5 in a lot of categories in the Twins era.
6. Tommy Watkins, SS (Maggio)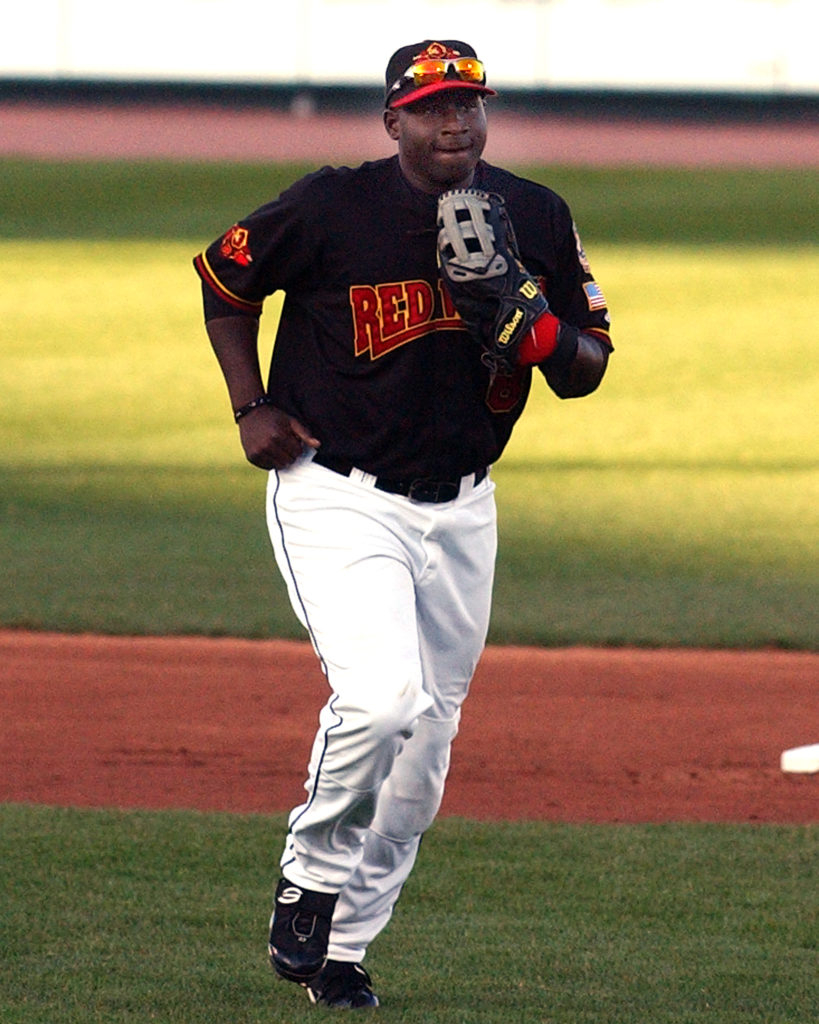 Heyen: Wow. Tommy was a fan favorite, but not sure he would've been my next shortstop talent-wise. Chuckie must be going for ticket sales!
Oklobzija: Clubhouse moral is very important … and will be with later picks, too. Chuckie knows that.
Heyen: This means Nick Gordon and Danny Santana, among others like Eduardo Escobar and Brian Dozier who developed as better players at other positions in the bigs, will have to be shoehorned into other spots if they're picked at all.
Oklobzija: I've yet to be wowed by Gordon. Potential, yes; production, not enough.
Heyen: I considered picking him just because he's hit in every game I've ever attended that he played besides one.
7. Brian Dozier, 2B (Maggio)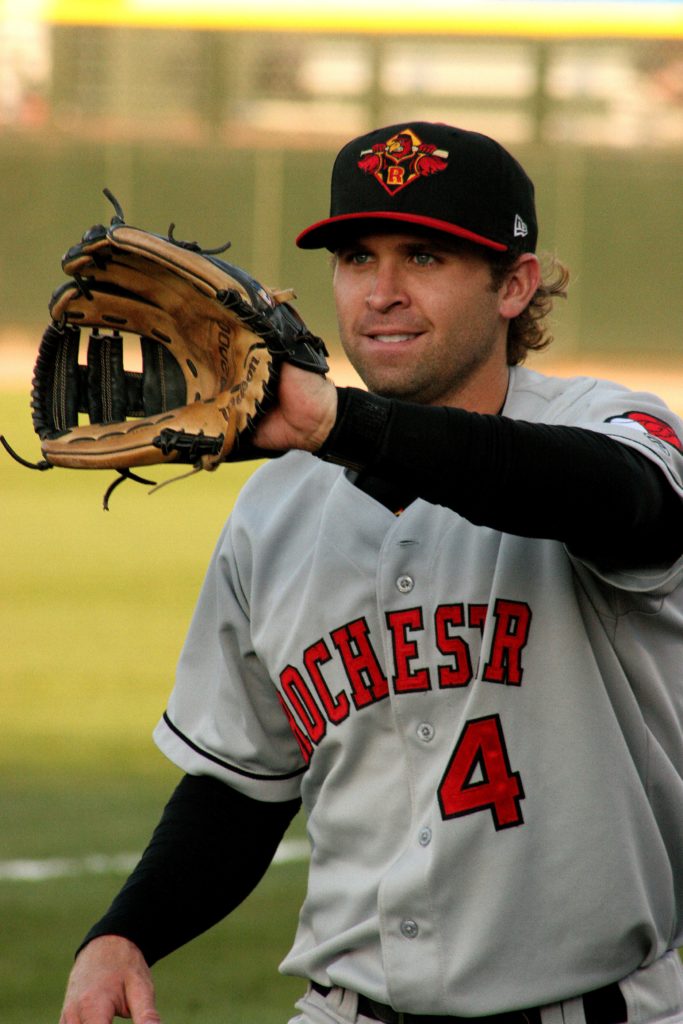 Heyen: And Chuckie gets Dozier at his big league position. Shrewd move. Talk about a guy who didn't really figure it out until he reached the majors, at least from a power standpoint.
Maggio: That's a double play duo for the ages right there.
8. Jorge Polanco, 2B (Oklobzija)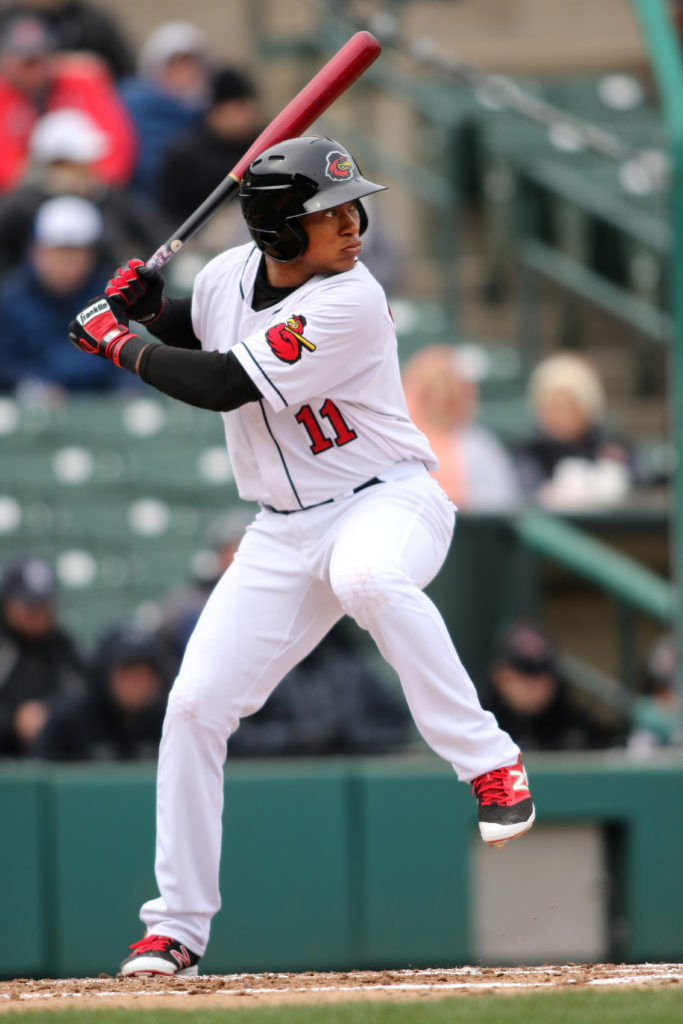 Oklobzija: So I'll do the other switcheroo from the big league position.
Heyen: Love that pick. Covered a game he played for Minnesota in Cleveland when he hit a clutch bomb to make up for an error, and he had this sheepish smile going the whole postgame interview.
Maggio: Love Polanco, as I loved everyone on the 2016 Red Wings in my internship year. That team was so fun.
9. Chris Colabello, 1B (Heyen)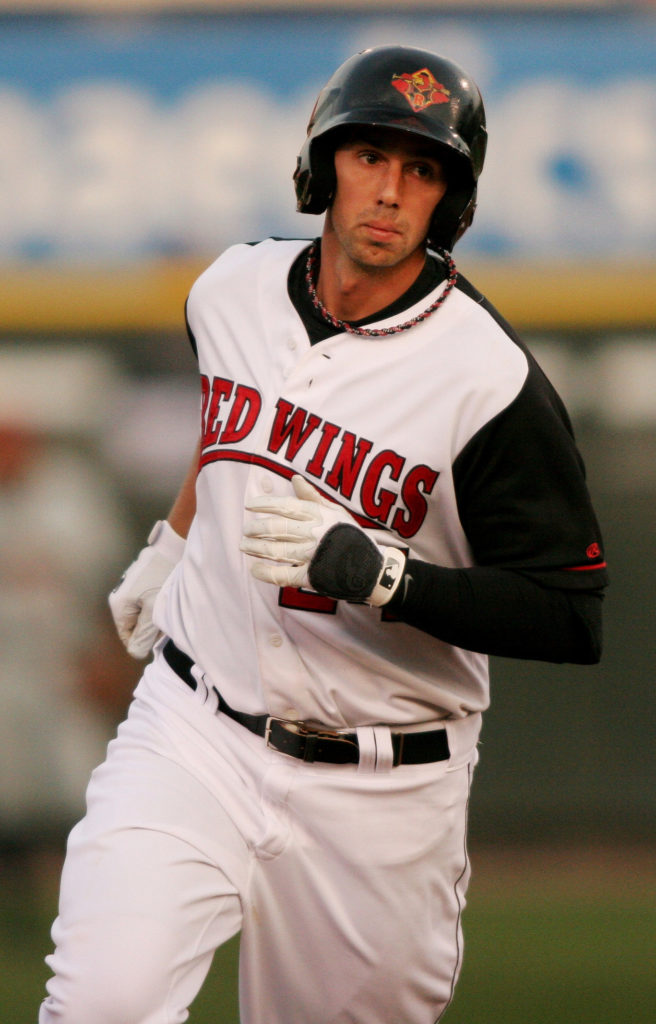 Heyen: Need I say more than his 2016 .352 batting average and 1.066 OPS? You also can't go wrong with a guy who starred for Italy in a World Baseball Classic, can you?
Oklobzija: But were those numbers enhanced?
Maggio: You certainly can't. One of the only MVPs of the Wings era.
Heyen: Even if we un-enhance them, they're pretty good, Kevin.
Oklobzija: I very much considered him at 1B but couldn't get over the scandal, "I didn't do it," "maybe I did," "OK I did."
10. James Beresford, 2B (Heyen)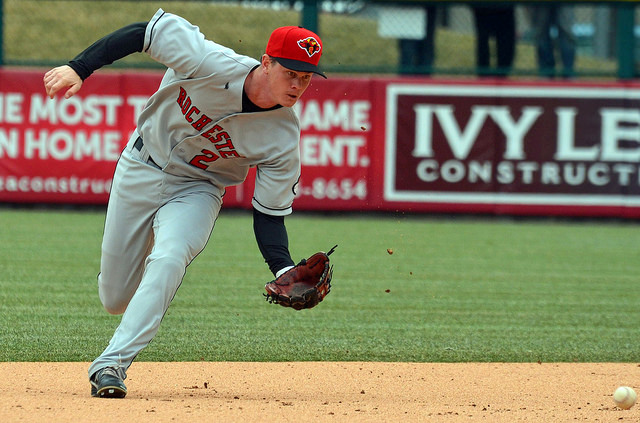 Heyen: The Red Wings have managed to have multiple Australian standouts in recent years. Beresford is a classic Triple-A standout who never really got a shot at the next level, and I'll take his consistency here.
Oklobzija: But he is a really good guy and worked incredibly hard to get to MLB.
Heyen: Yeah, the fact that Minnesota gave him a cup of coffee at least was a classy move.
Oklobzija: I really considered Beresford but Polanco is just better. But Beresford is a great guy. I remember talking to him when the bus pulled in from wherever at about 11 p.m. on Labor Day to talk about his first-ever callup to the Twins. He was just so genuinely happy.
11. Matt Hague, 3B (Oklobzija)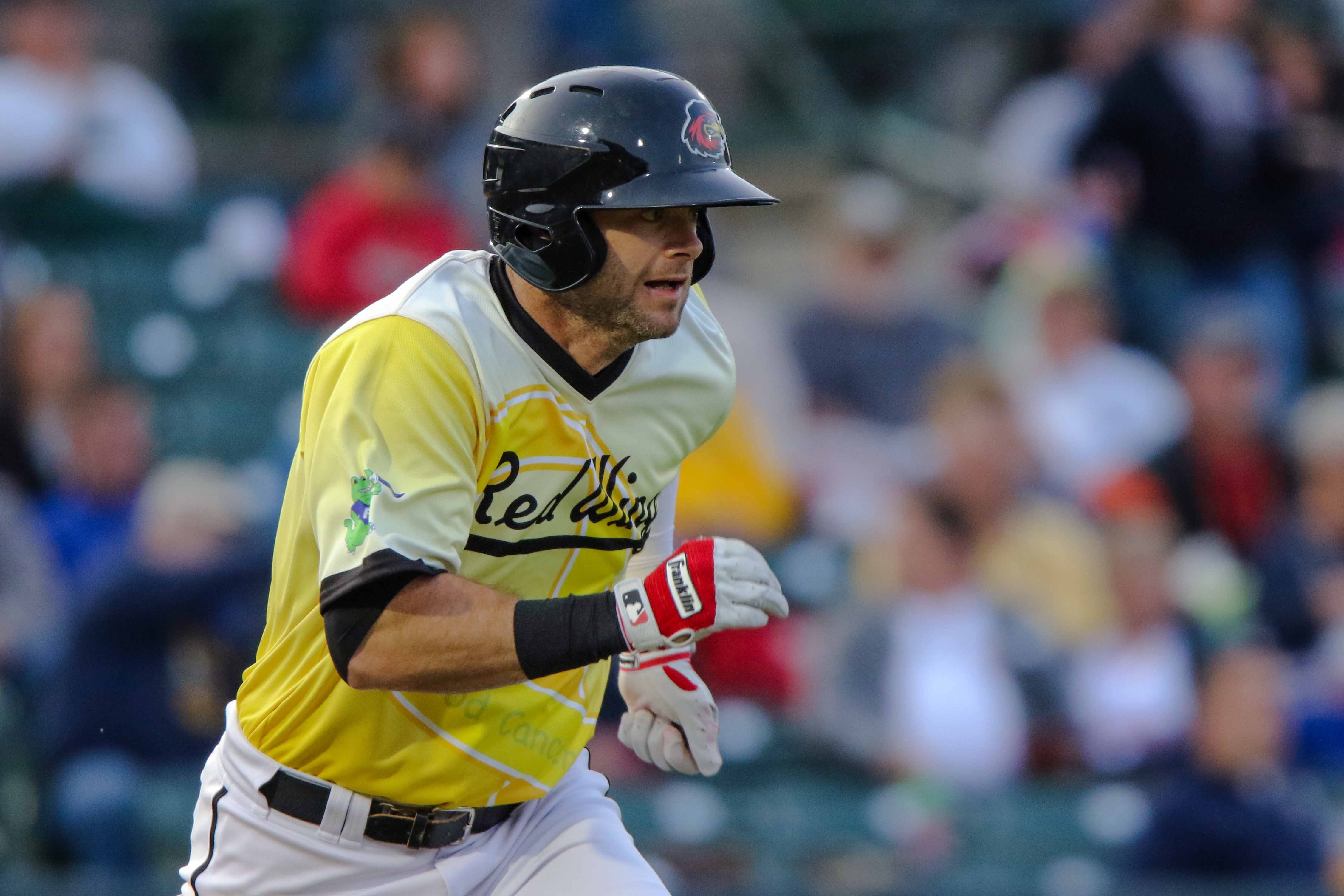 Heyen: I'll say this about Hague: When he dug in with his slightly open stance, shin guard and bat held high, he looked like a stud.
Maggio: Kevin stole another one! Hague was a great interview.
Oklobzija: There was definitely respect when he stepped in the box. Pitchers knew he could do damage in a lot of ways.
12. Danny Valencia, 3B (Maggio)
Heyen: I was surprised when I looked back at Valencia's Rochester numbers and he had very little HR pop. Turned into a lefty-killer in the majors, though.

Segment 2: Outfield & DH
1. Jason Kubel, OF (Oklobzija)
Oklobzija: Anyone who can take Mariano deep with the bases loaded at Yankee Stadium gets my vote.
Heyen: Kubel was at the top of my board, barely.
Maggio: Kubel was very consistent in Rochester, if I recall correctly.
Heyen: His 2004 triple-slash: .343/.398/.560 !
Oklobzija: He had a huge 2004 season.
2. Byron Buxton, OF (Heyen)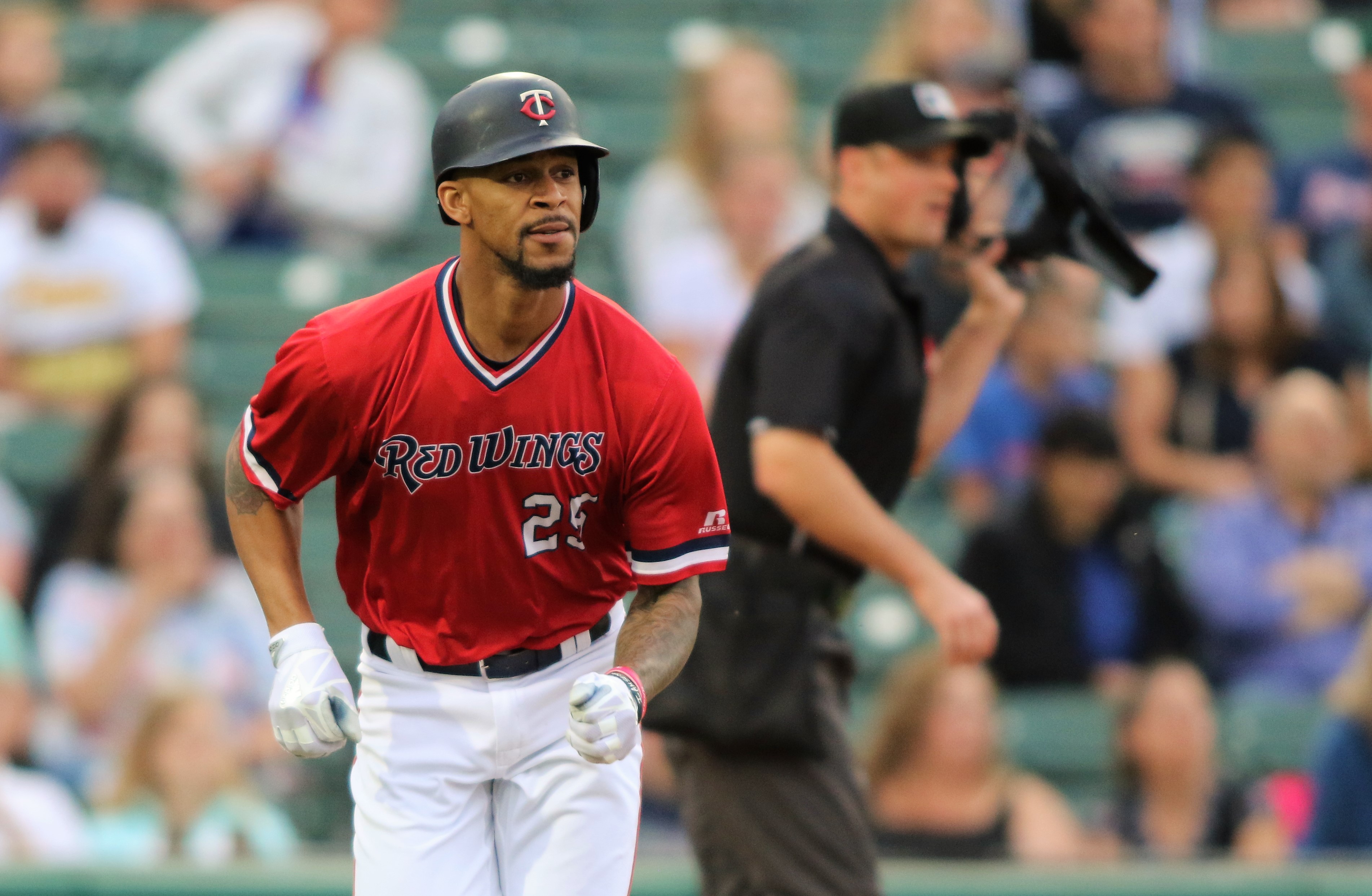 Note: Chuckie tried to jump the gun and pick ahead of Billy here. Both wanted Buxton.
Heyen: Buxton had a hype train and a half, but he hit Triple-A pitching just fine. And you guys won't get anything to fall in centerfield against my squad.
Maggio: Took a while to adjust to the big leagues but everything in Rochester came very easy to him. Could've fooled me into thinking his Wings average was higher than .310.
Oklobzija: By far my favorite player to watch in the field during the Twins era. I prayed balls would get hit to the gap or deep just to watch him go get 'em.
Byron Buxton being Byron Buxton… in a Groundhog Day uni ????

Our @ESLFCU Play of the Game… pic.twitter.com/Px8VVxFI2h

— Rochester Red Wings (@RocRedWings) June 30, 2018
3. Michael Cuddyer, OF (Maggio)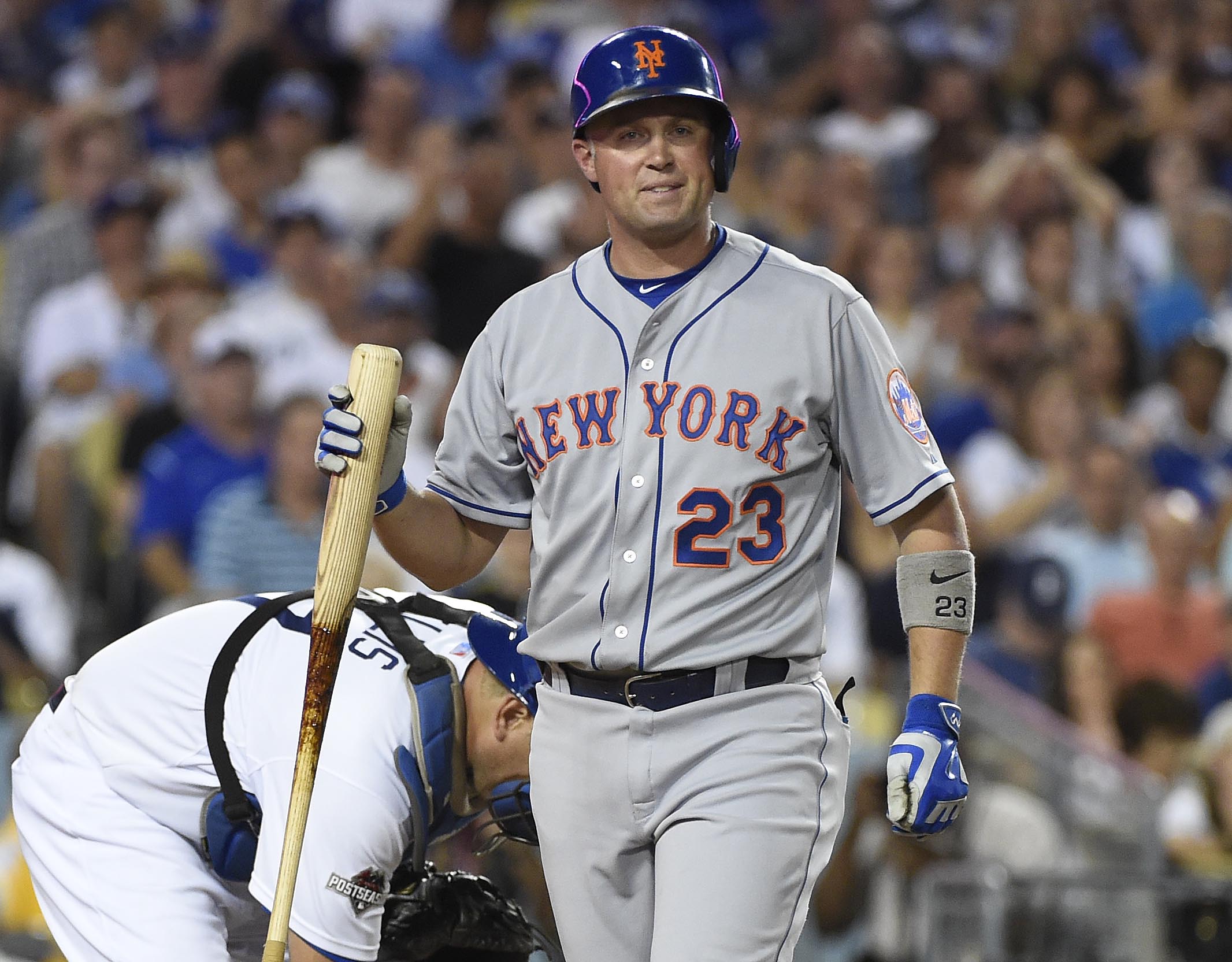 Heyen: Can't go wrong with him.
Oklobzija: Cuddyer turned into a stud, no doubt about it. And what an arm.
Maggio: The Twins did very well to have the farm system they did back then.
Heyen: He also started the Norfolk-native MLB pipeline that included the Upton brothers and Ryan Zimmerman.
4. Michael Restovich, OF (Maggio)
Heyen: Chuckie wins if the objective is to have the most guys named Michael.
Maggio: Can I get an all-Michael outfield?
Oklobzija: He could add at least one more, too, yes you can.
Heyen: Wow, the intrigue that readers will have at this point waiting to see if Chuckie can pull it off!
5. Ben Revere, OF (Heyen)
Heyen: Might as well go all in on the whole idea of never letting a ball drop in the outfield ever and absolutely terrorizing opposing catchers.
Maggio: That outfield has incredible range and speed.
Oklobzija: Definitely have the people to set the table for Colabello.
6. Eddie Rosario, OF (Oklobzija)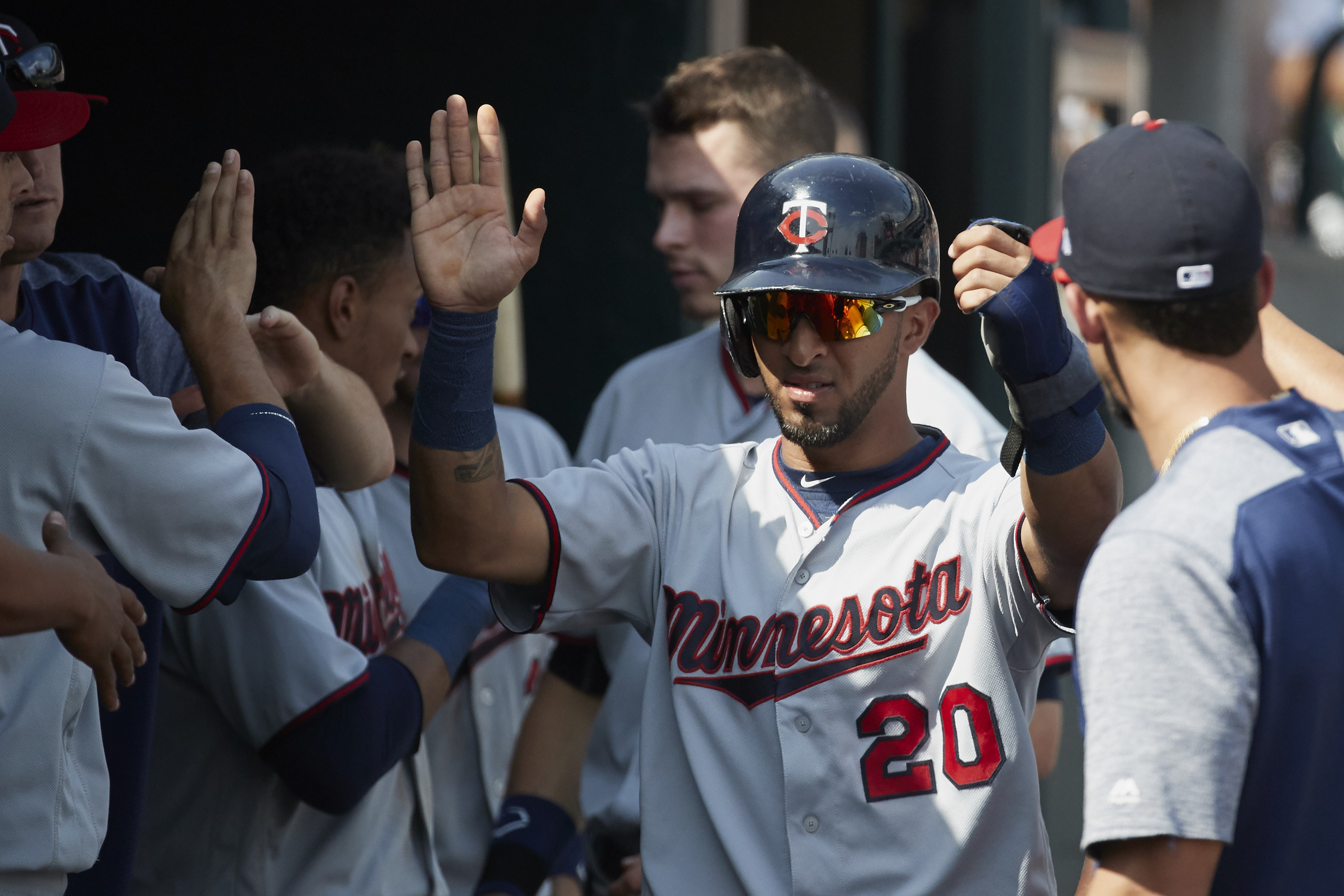 Heyen: The power Rosario packs in his relatively lithe frame is astounding. To all fields, too.
Oklobzija: He has so much fun playing the game.
Maggio: Rosario always had plenty of emotion, too. I remember a play in the outfield that he stewed about long after the game was over. The next day he had like four hits.
Oklobzija: He'd time his run onto the field between innings just so he could intercept a throw in whatever the fan game was being played on the apron.
And walked probably three times in his career with the Wings. (Editor's note: Rosario walked 12 times in 269 Rochester plate appearances.)

7. Aaron Hicks, OF (Oklobzija)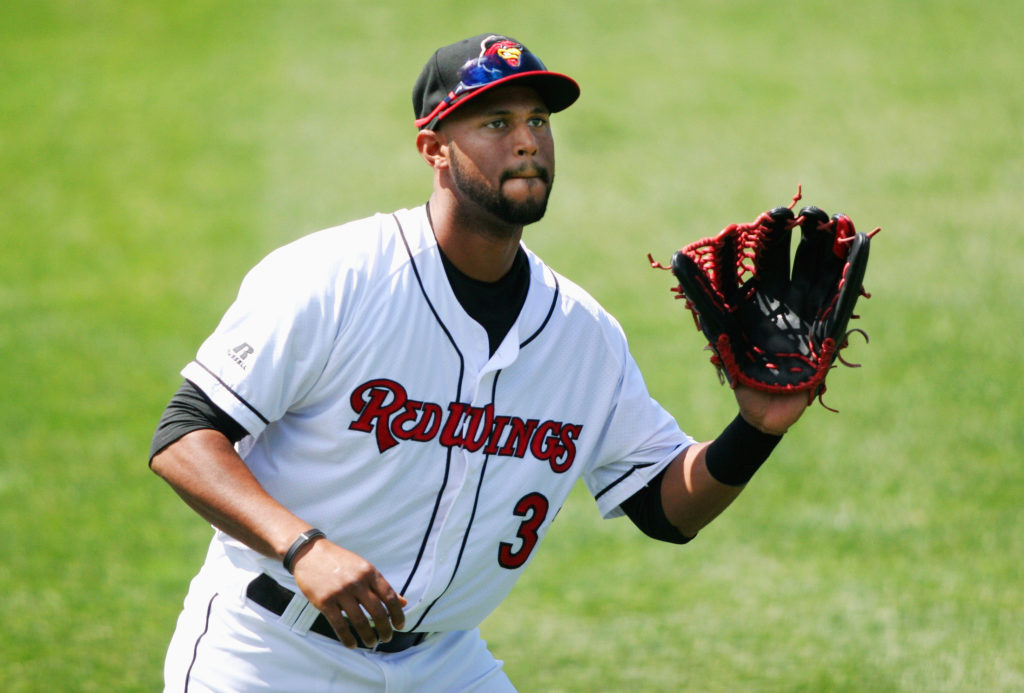 Heyen: Between Rosario and Hicks, my speed guys are gonna have a challenge with your outfield arms. Pure cannons.
Maggio: Hicks's arm was the first thing I was going to mention as well.
Oklobzija: My best memory of Hicks with the Wings was him laying out in the gap on opening day in Buffalo to save the game.
ICYMI: Aaron Hicks made the CATCH OF THE YEAR in yesterday @RocRedWings season opener… pic.twitter.com/Oco2aAJiT2

— Morrie Silver (@MorrieSilver8) April 10, 2015
8. Oswaldo Arcia, DH (Heyen)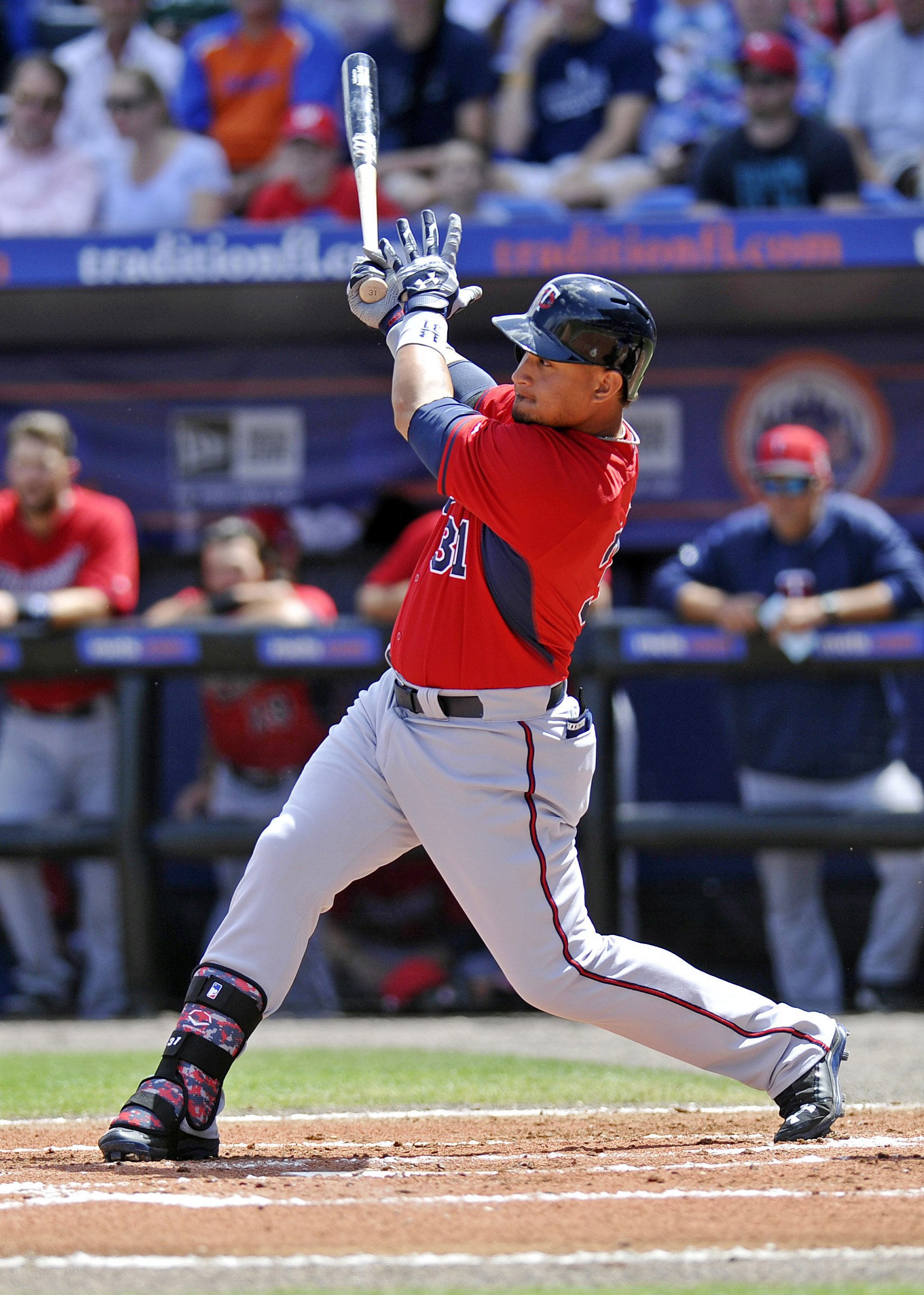 Heyen: I had some sort of fascination with Arcia ever since the first game I saw him play for the Wings. Was always baffled that he didn't succeed with the Twins, but they also had a lot of DH-types. Might be a reach, but I just decided this is who I wanted at my DH, and I'll get my swing doctors to fix the swing-and-miss.
Maggio: Definitely had a lot of power in there, but the strikeouts were always a problem
Oklobzija: Can I draft his brother?
Heyen: And bench Trevor Plouffe? That'd be Red Wings blasphemy!
9. Zack Granite, OF (Maggio)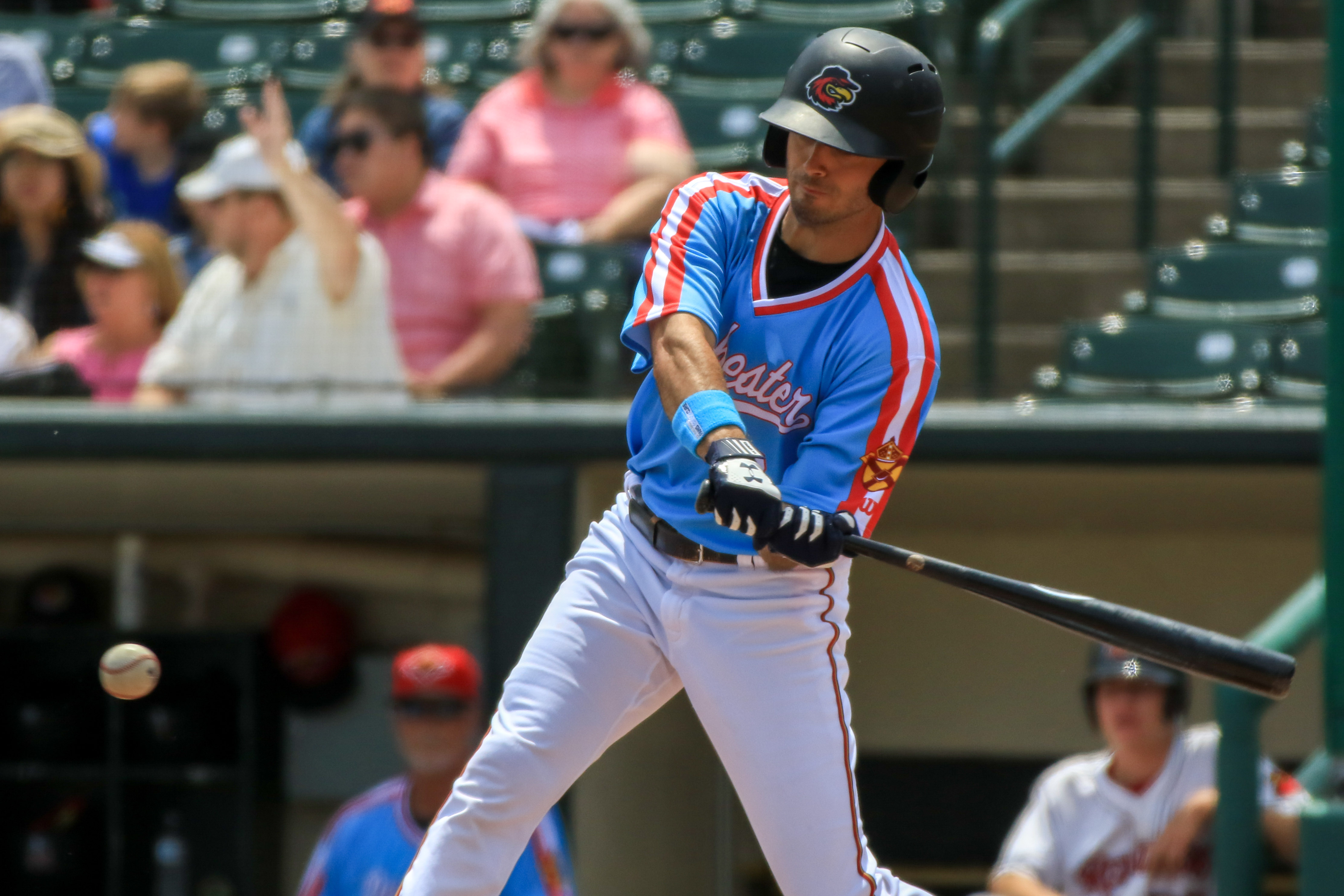 Maggio: Another player who was well-adjusted and fun to watch in his Red Wings career. It's too bad he's a Yankee minor leaguer now.
Oklobzija: And the crowd moans. No all-Michael outfield.
Heyen: Chuckie, you had the Tommy Watkins thing going for you but you couldn't seal the deal of locking in top attendance of our teams.
Maggio: The draft is still young!
Oklobzija: He went from being able to hit everything to not being able to hit a beachball with a canoe paddle in one year
10. Miguel Sano, DH (Maggio)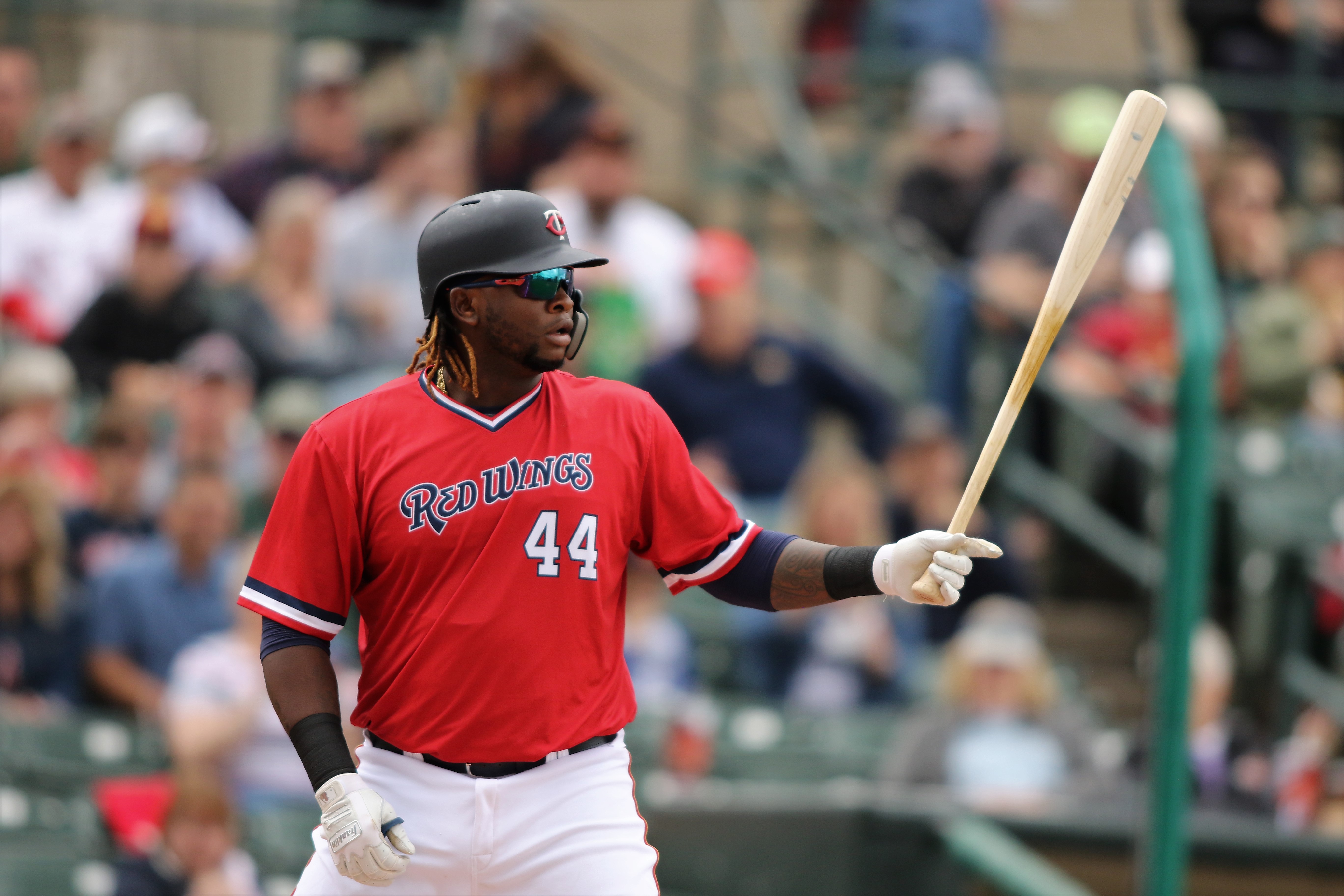 Maggio: Don't think that needs too much explaining. If all he has to do is hit he is drilling at least 30 out of Frontier.
Oklobzija: Scary power … when bats meet ball. Didn't happen often enough with the Wings.
Heyen: Yeah, Sano's career arc has been something else.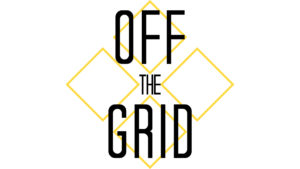 11. Denard Span, OF (Heyen)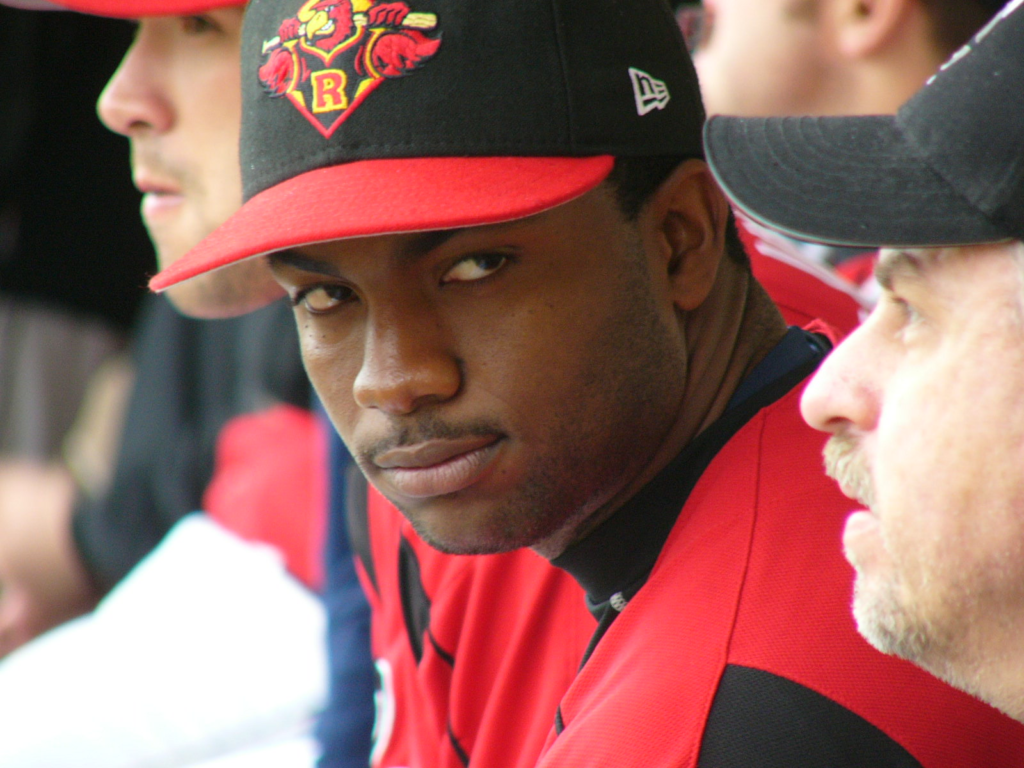 Heyen: I'm going all in on the speedy outfield.
Maggio: Surprised he lasted this long. A steal (no pun intended).
Oklobzija: I was praying he'd slide through.
Maggio: With good reason.
12. Chris Parmalee, DH (Oklobzija)
Heyen: I looked at Parmalee's baseball reference page yesterday and he's working with quite the mustache in the photo on there. Just thought I'd mention that.
Oklobzija: He was one heckuva a hitter here.
Segment 3: Pitchers and catchers
1. Francisco Liriano, SP (Heyen)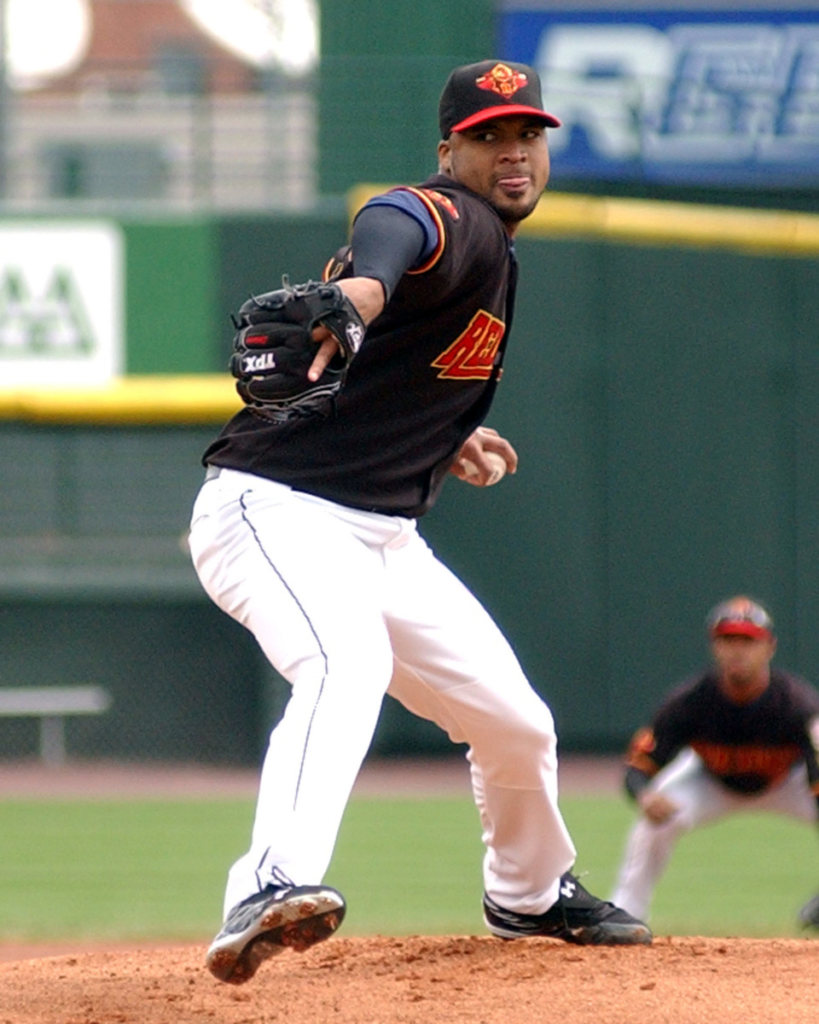 Heyen: I think we'd all agree that it was either Liriano or Jose Berrios here. Berrios was in Rochester longer, but for that one season Liriano was down here, he was pretty much untouchable.
Oklobzija: There are some really good pitchers. But, yes, Liriano was my No. 1.
Although with his delivery he was a Tommy John surgery waiting to happen, so be prepared to lose him for a year!
Heyen: Liriano was the first guy in my Red Wings consciousness that I remember getting this huge buzz on the home team. And as long as he dominates when he's healthy, I'm happy.
2. Jose Berrios, SP (Maggio)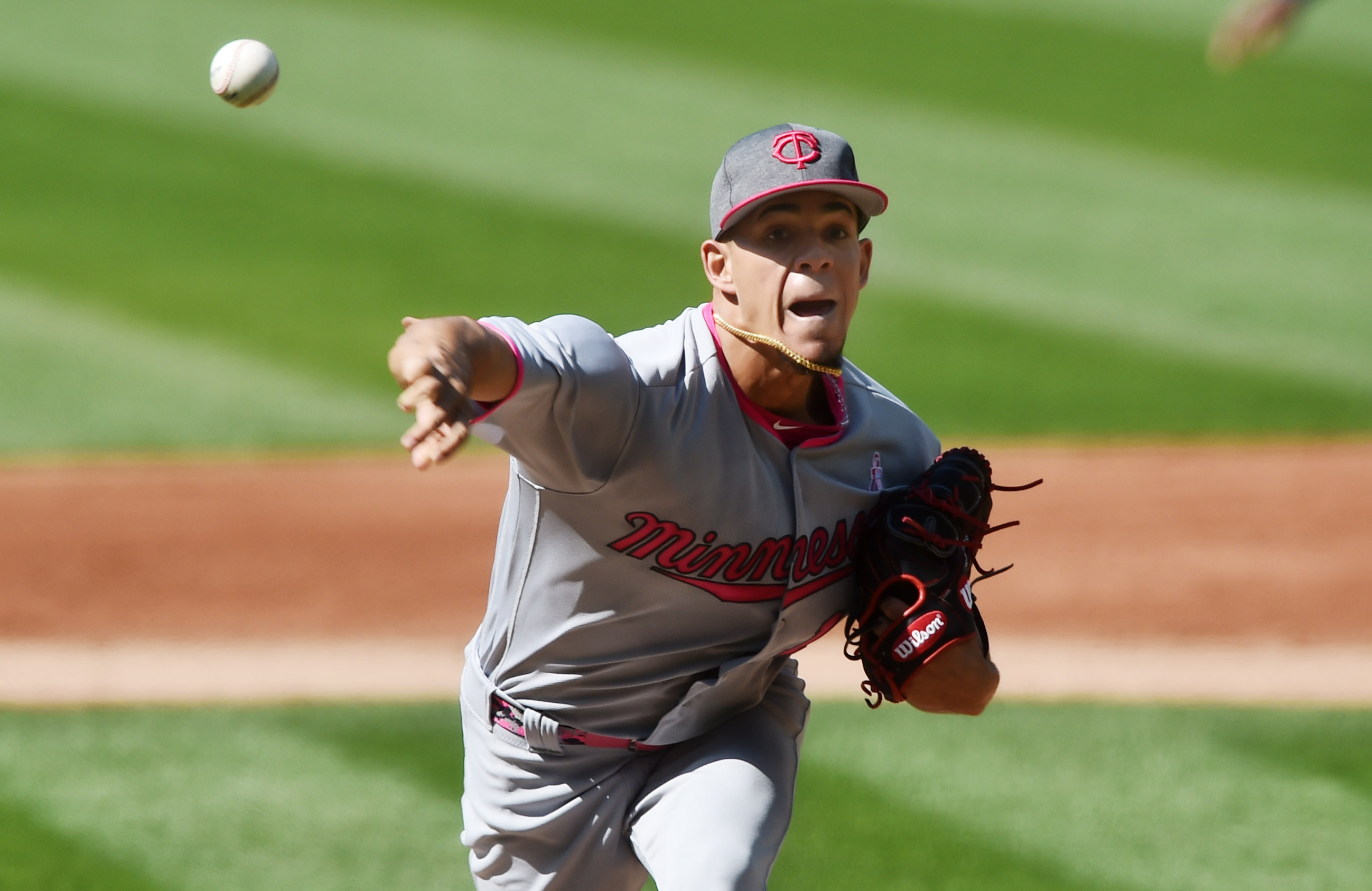 Maggio: To piggyback on those points, both of those guys brought an unbelievable buzz to the ballpark. A great fastball and eye-popping movement. I believe Jim Mandelaro said 500-700 more people came when Liriano pitched.
Heyen: First time I ever saw Berrios pitch was actually a game in Syracuse. They have the bullpens in foul territory, and we were seated in the front row right next to the Red Wings bullpen as he warmed up. Talk about good stuff!
Maggio: He took a no-no into I believe the sixth one game, and I'm convinced someone in the press box spoiled it by acknowledging.
Oklobzija: Jose is such a good guy, too. Crazy work ethic.
And if that's the case, American Pharoah never would have won the Triple Crown.

3. Tommy Milone, SP (Oklobzija)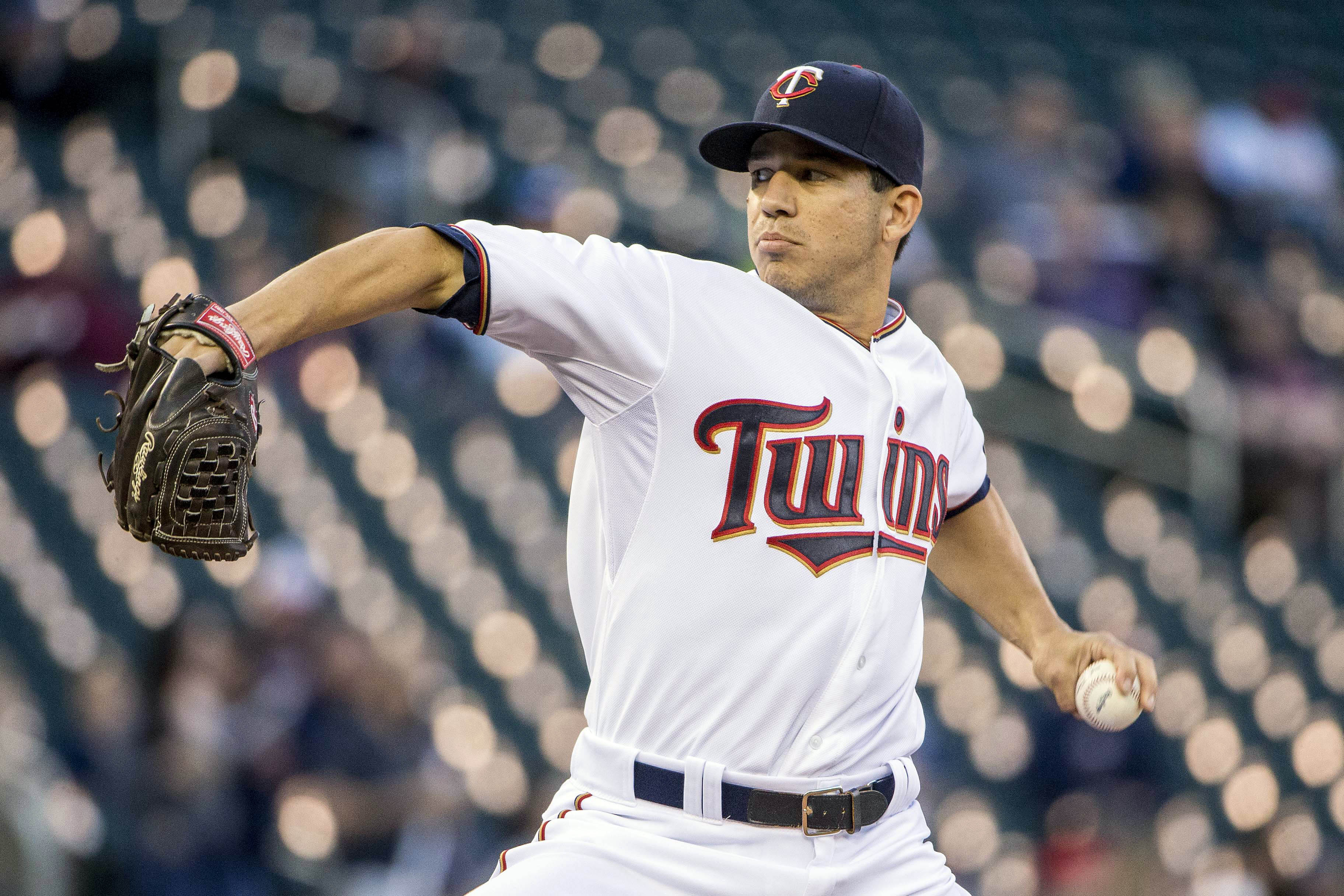 Maggio: Milone always had great control.
Oklobzija: You 2 have guys throwing 94, and my ace is throwing 82. Hmmm.
Heyen: Things you learn on a first glance at Baseball Reference: Tommy Milone's full first name is "Tomaso".
Maggio: Makes you wonder why he went by Tommy.
Oklobzija: He was unhittable in his two-month stints in '15 and '16.
Heyen: Baseball names have to end in a 'y' sound whenever possible. Pretty sure that's a law.
4. Pat Dean, SP (Oklobzija)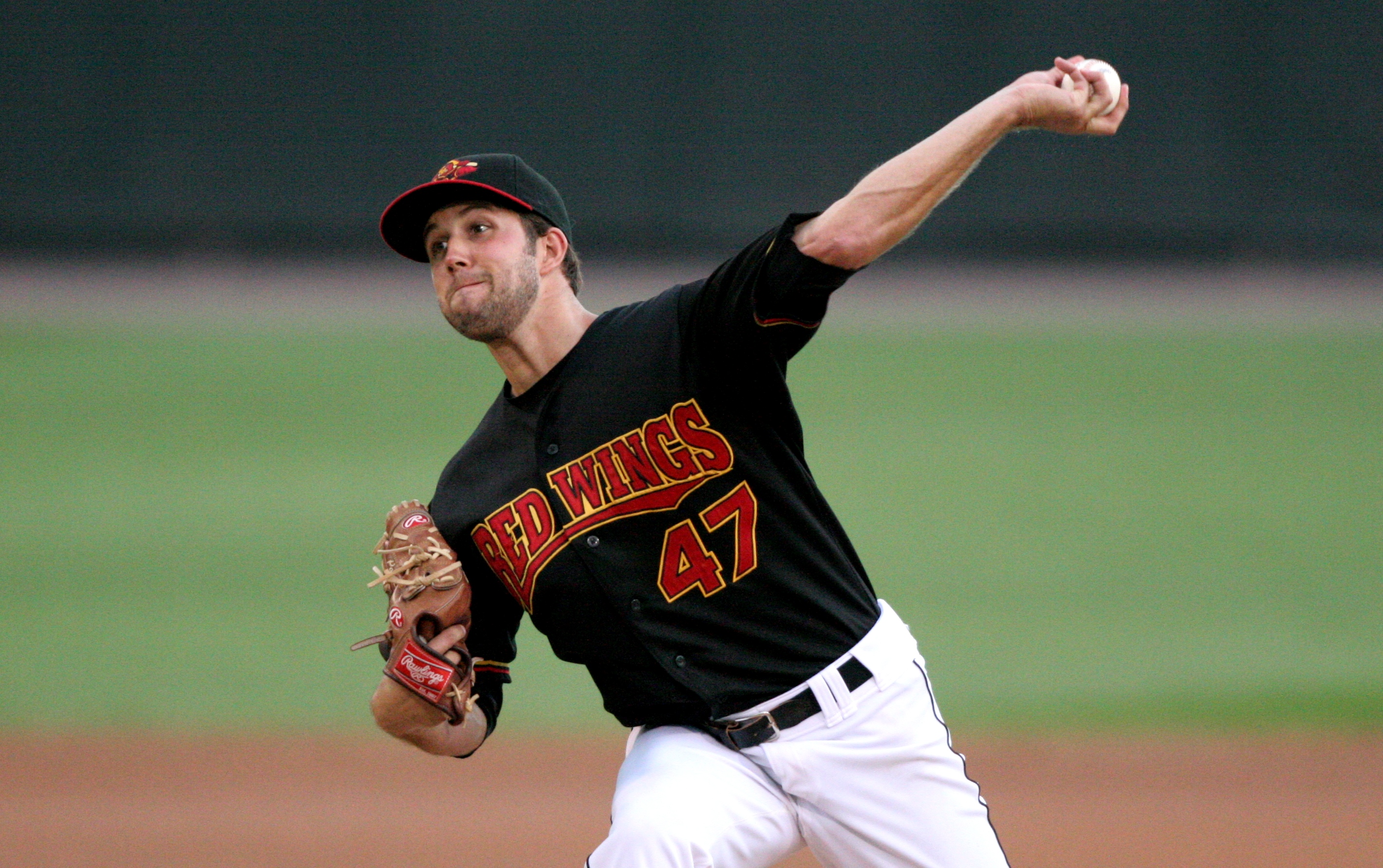 Oklobzija: I could have gone six different ways. I went for durability and consistency.
Maggio: Love that pick. Feels like he always went deep in games.
Heyen: Nice pick. I didn't remember much about Dean when I came across his name, but his numbers speak for themselves. 2.82 ERA in 27 2015 starts will play.
Oklobzija: And how many guys throw three shutouts in one season in this era, even if one or two might have been seven innings.
5. Scott Baker, SP (Maggio)
Maggio: Also could have went in many directions.
Heyen: Like that one, too. Could Scott Baker have pitched anything more like his name would have you expect?
Oklobzija: Another guy who was very solid every start and got better.
6. Willians Astudillo, C (Heyen)
Heyen: Wasn't gonna let him get past this turn. He hits anything and everything, and somehow he does something fun every day, too. A no-look pickoff here, a rumble around the bases there.
Maggio: Love when he runs.
Oklobzija: Obviously needing to offset Chuckie's fan favorites.
Heyen: And his first at bat every game he'd tap the umpire and opposing catcher on the shins as he walked to the box, as if to say hello. Great curly hair, too.
Oklobzija: One game he hugged the third baseman.
Maggio: A true sportsman. Hard to find these days.
The 2nd hidden ball trick by Rochester in 2018 comes courtesy of Willians Astudillo! It's tonight's @ESLFCU Top Play. @MiLB#SCTop10 pic.twitter.com/S653k4IozO

— Rochester Red Wings (@RocRedWings) August 9, 2018
7. Boof Bonser, SP (Heyen)
Heyen: He's got alliteration, more strikeouts than a lot of Twins farmhands and his real first name is actually Boof!
Oklobzija: I don't have the patience to watch him nibble, er, pitch. THROW A STRIKE!!!!!!!
Heyen: I can relate to Boof's style of pitching (not effectiveness, but style).
Oklobzija: He and Kyle Gibson drive me insane. Please, just throw a strike.
Maggio: Spoken like a true sportswriter!
Oklobzija: And a manager. I'd like to have my starter get to the 6th at least. When you're 102 pitches in the fourth … ugh.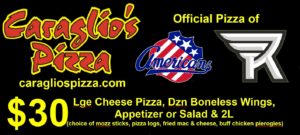 8. Trevor May, SP (Maggio)
Maggio: Preferably 2014 Trevor May, his best season. I'd congratulate him but he's probably playing video games right now. (Editor's note: May's social media showed he was playing Call of Duty: Warzone as we drafted.)
Oklobzija: Solid pick.
Heyen: May was just very solid in the recent MLB The Show Players League, as Chuckie alluded to.
9. A.J. Achter, RP (Oklobzija)
Oklobzija: There were probably more obvious relievers but I like the pick!
Heyen: My boss last summer always called players like AJ or TJ, "Juice." So Juice Achter is off the board.
10. Mitch Garver, C (Oklobzija)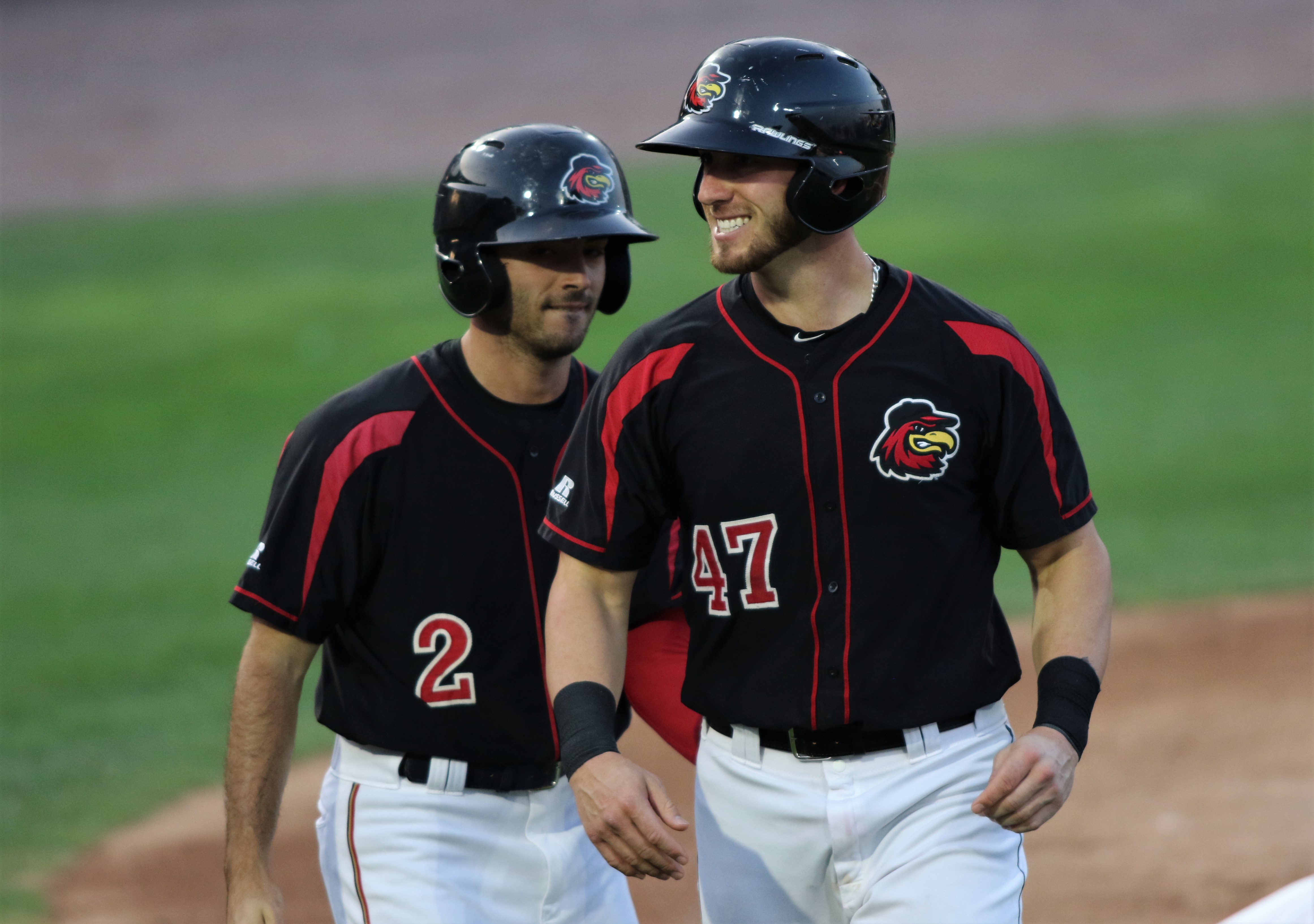 Maggio: Tough break losing out on Garver.
Heyen: I've always called Mitch Garver "Mitchy Buckets." I have no explanation.
Oklobzija: There's still a really good catcher left.
11. Logan Darnell, RP (Maggio)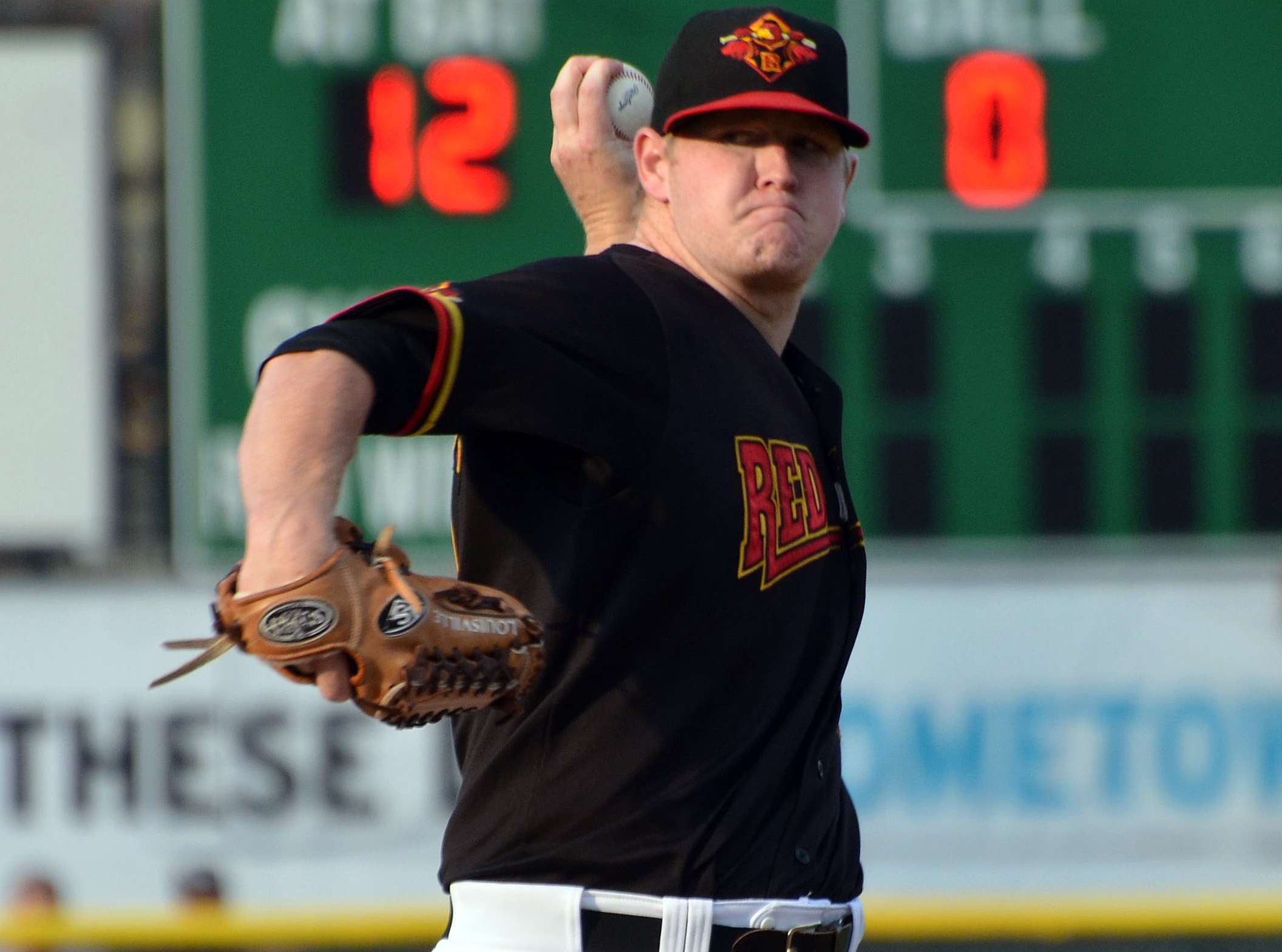 Maggio: Really good guy, strong pitcher and he rode back to Rochester from Buffalo with my internship group so I'm trotting him out there.
Oklobzija: And he's now a Rochester resident.
Heyen: And he's helping out Canandaigua product Tanner Cooper, too. Gotta love the guys who give back.
Oklobzija: Very good guy. Loves his Nashville Predators, too.
12. Matt Garza, SP (Heyen)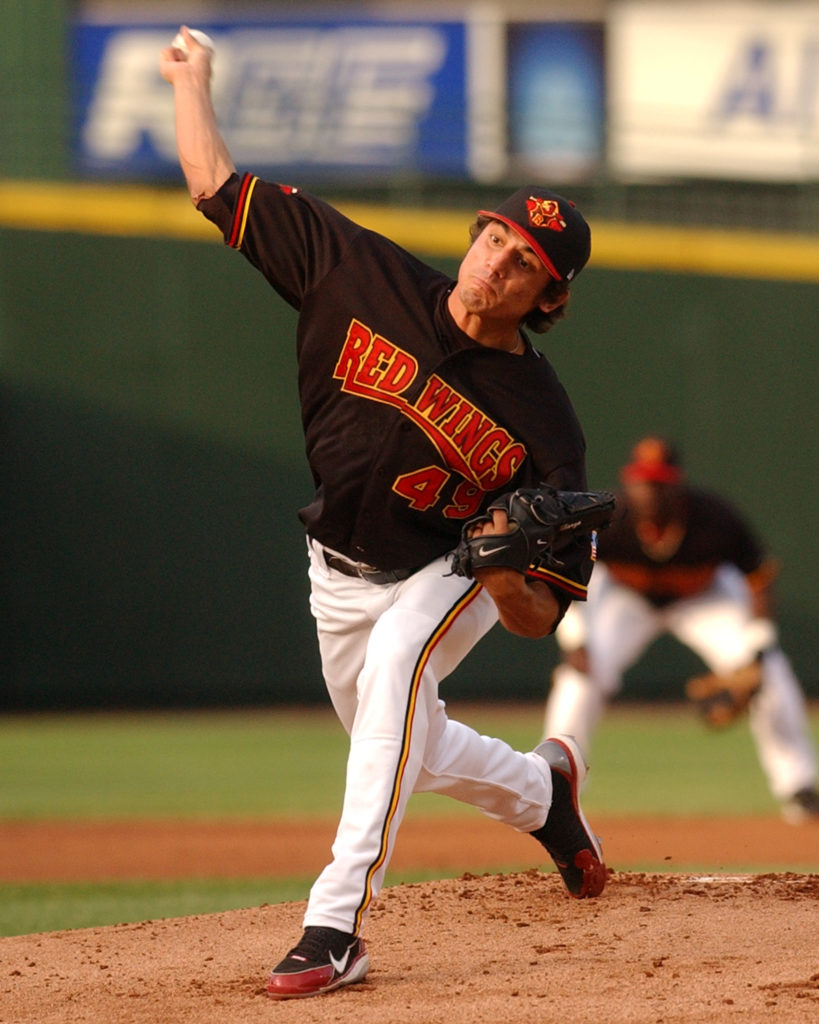 Heyen: Had so much hype that it would've been tough to live up to all of it, but it was between him and Kevin Slowey, and I decided to go with Garza's talent.
Oklobzija: You want Garza if you can have his Rays days.
13. Jesse Crain, RP (Heyen)
Heyen: Managed to strike out 11.4 guys per nine innings in both his seasons in Rochester, which is fun. Confident he'll close games out for me.
Maggio: He sure will. Always confident having him in the bullpen.
14. Jose Morales, C (Maggio)
Maggio: Could have also gone with Matt LeCroy.
Oklobzija: I'd have gone with Chris Heintz.
Heyen: Yeah, I liked Heintz there, for ketchup sponsorship if nothing else.
Morales and his .300-level average will work, though.
Oklobzija: If only he wore 57.
Maggio: Ah, true. Currently a hitting coach in the Phillies organization.
15. Liam Hendriks, SP (Oklobzija)
Heyen: 2019 MLB All-Star Liam Hendriks.
Oklobzija: I was torn between Hendriks, Nick Blackburn and Slowey.
Final thoughts
Oklobzija: No Kevin Slowey, no Glen Perkins.
Heyen: I was between Crain and Perkins – you guys went a bit off the board at reliever from what I expected. And it feels like this organization has 10 Slowey clones every year.
Maggio: I'm gonna run, but this was really fun and the wealth of good players still on the board shows that we've been lucky to watch some great pitching and good baseball.
Heyen: This was fun, guys. Will be interesting to see what Josh thinks.
Oklobzija: And OFs Dustin Martin and Mike Ryan were pretty good bats.
Heyen: Mike Ryan! Forgot about him.
Oklobzija: The other Michael for Chuckie's outfield.
Maggio: I wanted to pick Adam Brett Walker just for his moonshots.
Oklobzija: No Daniel Palka, either. But he didn't flourish here.
And you don't want ABW and Daniel Palka as your corner outfielders. You'd need two Buxtons in center.
Heyen: The antithesis of my outfield would've been Adam Brett Walker, Daniel Palka and maybe Wilkin Ramirez. Alas.
Batting lineups and rotations
| Team Maggio | Team Oklobzija | Team Heyen |
| --- | --- | --- |
| Zack Granite, CF | Jorge Polanco, 2B | Ben Revere, LF |
| Brian Dozier, 2B | Eddie Rosario, RF | Byron Buxton, CF |
| Justin Morneau, 1B | Garrett Jones, 1B | Chris Colabello, 1B |
| Miguel Sano, DH | Chris Parmalee, DH | Oswaldo Arcia, DH |
| Michael Cuddyer, RF | Matt Hague, 3B | Terry Tiffee, 3B |
| Michael Restovich, LF | Jason Kubel, LF | Jason Bartlett, SS |
| Danny Valencia, 3B | Aaron Hicks, CF | Willians Astudillo, C |
| Jose Morales, C | Trevor Plouffe, SS | James Beresford, 2B |
| Tommy Watkins, SS | Mitch Garver, C | Denard Span, CF |
| Rotation | Rotation | Rotation |
| Jose Berrios, SP | Tommy Milone, SP | Francisco Liriano, SP |
| Scott Baker, SP | Pat Dean, SP | Boof Bonser, SP |
| Trevor May, SP | Liam Hendriks, SP | Matt Garza, SP |
| Logan Darnell, RP | A.J. Achter, RP | Jesse Crain, RP |
Josh Whetzel's take
First, thanks for inviting me to do this. It's a fun project to think about while there isn't any baseball going on.
I have a bunch of thoughts:
In comparing the teams, you kind of have to decide whether you are evaluating the players based on how well they played as Red Wings or how well they have performed in the big leagues. A few (like Justin Morneau) were terrific either way, but most on the list were better to varying degrees in Triple-A.
In evaluating some players by their Red Wings careers, some guys were really outstanding in one season but not so much in others. Oswaldo Arcia comes to mind. He was great in one season but really bad in a couple others.
My initial impression is that Chuckie's team is mostly comprised of players who excelled at the Major League level. Billy's team is mostly comprised of players who were really good for the Red Wings. Kevin's team is kind of a mixture of both.
Now I'm going to go position by position:
Catcher: Big edge to Kevin with Mitch Garver. One of best overall catchers in the big leagues and was tremendous in Rochester. This is no knock against the other guys. Catcher has been a pretty decent position for the Red Wings. I'm a little surprised no one picked Wilson Ramos. That would have made for a tougher call. He wasn't a Red Wing for long, but no catcher during Twins era came to Rochester with more fanfare, and Ramos has been really good for awhile now in the big leagues.
First base: This is a really tough call. Jones is way up there in a bunch of career categories—largely because he was blocked in Minnesota by Morneau. Colabello had the single-best season for any Wings player of the Twins era in 2013. However, I think I will have to go with Chuckie and Morneau based on the combination of his time in Rochester and what was obviously an outstanding MLB career. Morneau really never should have spent as much time in Triple-A as he did, but the Wings benefited from it. He was a dominant offensive force in the IL in 2003 and 2004.
Second base: Brian Dozier has had a terrific big league career at second base. The problem is … he didn't play second base (except for a couple games) for the Wings. He played shortstop. So I'm going to have to rule him out. Conversely, Polanco has played almost exclusively SS in the big leagues, but played almost exclusively second base for the Red Wings. Beresford was a fan and teammate favorite and a very good player for the Wings. I'm going to go with overall impact and side with Kevin and Polanco.
Shortstop: Watkins is one of the Wings biggest fan favorites of the Twins era but this is a big overdraft by Chuckie. Tommy was really more a utility man anyway. Plouffe was drafted as a shortstop but was clearly better suited to play a different infield spot. Bartlett was a true shortstop who batted over .320 in a Wings uniform. Going to go with Billy and Bartlett here.
Third base: This a tough one. Valencia obviously had the best big league career, but—outside of short stretches with the Wings—wasn't great in Rochester. Hague was at the tail end of his career and didn't play a ton of games at third for the Wings. I always thought Hague should have spent a lot more time in the big leagues in his career. I believe he had the most hits of any IL player for the 2010s. Terry Tiffee was really good in Rochester and came through the Flower City when he was younger and was still decent defensively. Was also a terrific clutch hitter. His numbers with the bases loaded were absurd. I'm going with Billy and Tiffee.
Outfield: I'm going to group the outfields together. What a tough call. All three of Chuckie's had major impacts with the bat in Rochester, though only Cuddyer has had much big league impact. Kubel had a really solid MLB career, but I always thought the knee injury he suffered in the 2004 Arizona Fall League changed his career arc big time. I think he would have been a multi-time All Star if that doesn't happen. Buxton is clearly the most spectacular defensively of the bunch. I think Chuckie's outfield defense is going to struggle compared to the other two. Billy's outfield defense is probably the best of the three. However, I'm going to overall go with Kevin's outfield by just the tiniest of margins over Billy's. Kevin's group has a lot more thump and is just overall more dynamic.
Designated Hitter: Sano is obviously the one who has had best big league career but he has only played in 20 total games for the Red Wings. That eliminates him for me. Arcia — as I mentioned above — was sensational for one season but really bad in a couple others. I think Parmelee is my pick here. His OPS for the 2010s is the second best for a Wing behind only Colabello.
Starting pitcher: Again, I'm going to group these together. Tough to argue with first two picks. I suppose you could only quibble with the order. Liriano's 2005 season was unreal, but — while still very good— he wasn't quite the same when he came back after injury. Berrios probably never should have spent as much time with the Wings as he did … was arguably the best starting pitcher in the entire IL for the 2010s. Tommy Milone's Red Wings numbers are incredible although he certainly is a different type of pitcher than the other two No. 1s. My initial thought was that Chuckie overdrafted Scott Baker, but then I went back and looked at Baker's numbers. He had a terrible time with run support when he pitched for the Wings, but otherwise was really, really good. He might get the edge of the No. 2s. May and Hendriks have become very good big league relievers after being mostly starters in Rochester. Hendriks' big league transformation has been really eye opening. As a starter, Garza's raw stuff was about as good as anyone on the list. He probably should have been a little bit better in Rochester than he was. This is such a difficult one. I can almost talk myself into picking any of the three. However, I'm going to slightly lean toward Chuckie's group based mostly on his top two of Berrios and Baker. (There is one glaring omission from the starting staff. I'll get to that.)
Relief pitcher: Comes down to Crain vs. Achter for me. Darnell was mostly a starter for the Wings except for one season and doesn't really like relieving. Achter was a two-time AAA All Star Game pick. You could argue he's one of the most underrated Red Wings of the Twins era. However, I think I will pick Crain going with a combo of his time with the Wings and his MLB success. Excellent late pick by Billy.
Other thoughts:
I think Kevin Slowey was a big omission when it comes to pitching. He was the IL Most Valuable Pitcher in 2007 with a 1.89 ERA! That pick might have put someone over the top.
Some other relievers that merit consideration for me would be Pat Neshek (his 2006 season with the Red Wings was about as good as any Wings reliever), Michael Tonkin (best ERA for a Red Wing in the 2010s among pitchers with 100 IP, and also No. 2 in team history in saves), and Tyler Duffey (2.73 ERA as a Red Wing. He's been really good.)
Kennys Vargas would have made a good choice at DH if Sano wasn't eligible. Another 1B/DH type who was incredible for the Wings was Randy Ruiz, who won IL Rookie of the Year in 2008
Doug Bernier, Pedro Florimon or Danny Santana might have made interesting picks at SS, though I think Bartlett is pretty clearly the pick.
Overall best defensive team I think I would go with Billy. Not too many fly balls are going to drop in the outfield with that trio.
Team Chuckie has the best clubhouse. With Morneau, Dozier, Watkins, Cuddyer, Restovich, Granite, Darnell….there actually might be too much personality in that group!
If Sano counts for this (and for that matter Dozier who only played 48 games for Rochester), I think Jaylin Davis might have made for a good choice in the outfield. It's only 40 or so games but….WOW. Davis was about as impactful as any Wing in a long time during his time in Rochester. (The ridiculous ball in the IL obviously helped him though.)
I think Jake Cave actually would have made for a good OF choice somewhere too. A .307 BA in over 100 games now for the Red Wings and his SLG and OPS is second behind Buxton among Wings outfielders in the 2010s for those with 100 games.
Josh picks his favorite team (kind of)
As far as which team is the best…WOW….again, a really tough call. I think It comes down to Kevin or Billy for me. If you are evaluating it based on just what they did as Red Wings, I think I might lean Team Kevin. If you base it on how they've done in the big leagues, then I think Team Billy comes out on top. That's how I'm hedging it!