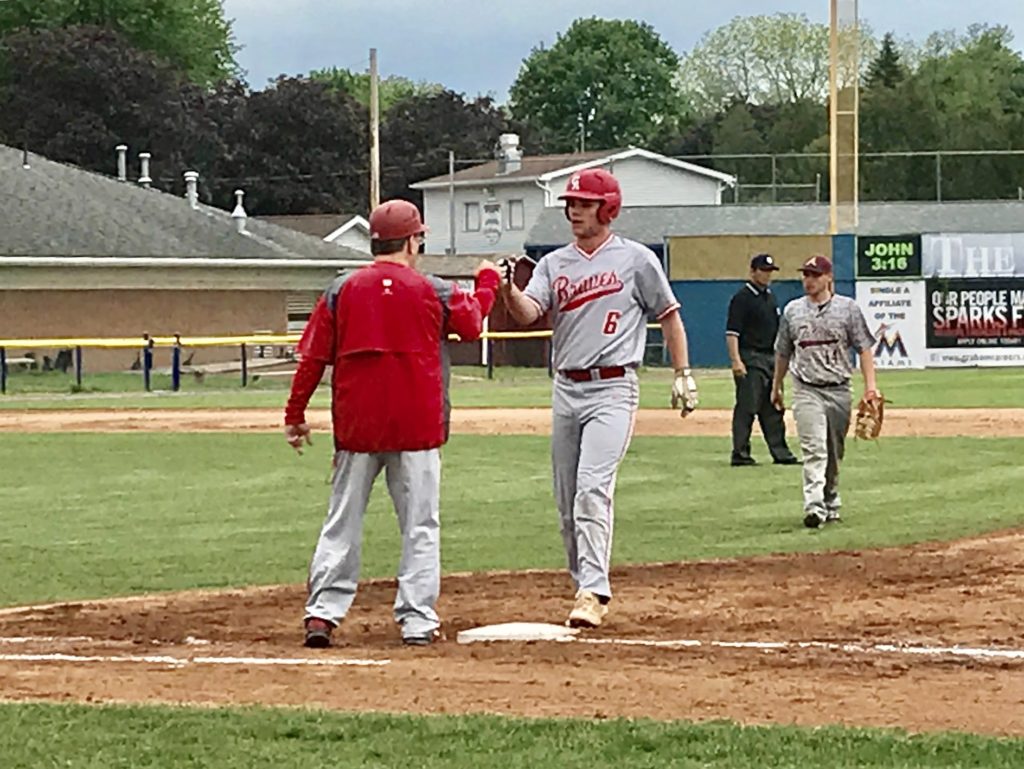 By PAUL GOTHAM
Tanner Cooper needs to refine a pitch. Adam Scott wants to put in some extra work, and Logan Darnell has wisdom to share.
Two former Canandaigua Braves and an ex-Rochester Red Wing are making the most of the situation as pro baseball is put on hold during the COVID-19 pandemic.
"It's easier to stay positive being able to work with guys like them," Cooper said Saturday by phone. "Having those guys around has been pretty nice."
Cooper and Darnell met earlier in the off-season at Diamond Pro, the local indoor training facility. They reconnected recently when professional baseball was forced to delay the start of its season because of the coronavirus.
"It's definitely cool to have his expertise and have him watch what I'm doing and give his comments where he sees fit," Cooper said. "He's just a really humble guy. It's so awesome to work with him."
A 35th round pick of the Cincinnati Reds in the 2019 MLB Draft, Cooper spent last season with the Greeneville Reds of the Rookie Appalachian League. The right-hander made 15 appearances, all out of the bullpen. That is slated to change when this campaign gets going.
"I'm a starter now this year. Eventually going to work my pitch count up," he said.
Facing the prospect of longer outings, Cooper realized the need for being able to throw another pitch.
"I'm not trying to light up the radar gun. What I'm trying to do is work on my off-speed. Change-up is something new that I've been working on. In high school, I didn't really need that pitch. I was a more of a fastball-slider guy. Similarly, at FLCC (Finger Lakes Community College) I never really needed that pitch. I'd like to say I had it in my arsenal, but I didn't use it."
Having Darnell, a 10-year veteran on hand to critique his work has given Cooper an added advantage.
"The change-up is what plays off your fastball," Darnell said. "It will make his fastball that much more effective. If you can throw your change-up for a strike and also use your fastball as a weapon, they both play off each other and make each other better."
Darnell pitched parts of four seasons (2013-16) with the Red Wings. The southpaw also made seven appearances during the 2014 season with the Minnesota Twins.
"He was explaining to me about the fastball up and what the organization wanted him to do. I just wanted him to have the perspective that you can throw your fastball up, but if you use your change-up down, it's going to make the fastball better.
"It's a matter of understanding what you're pitching instead of just throwing everything for no reason."
A sixth-round pick in the 2010 MLB Draft, Darnell pitched last season for Sultanes de Monterrey of the Triple-A Mexican League.
"I didn't realize this stuff at 20 years old," the former Kentucky Wildcat said. "I think that's what is beneficial to have somebody. Not that I have it all figured out because I don't. It's just things that I've learned along the way that if he can learn now it's going to jump start him forward. Especially if he's going to start. That helps."
Cooper also credited Scott in helping to develop his change-up.
"Adam has helped me redefine my change-up almost just with little nit-picky things he's been able to teach me," he said of Scott a 2018 fourth-round selection of the Cleveland Indians. "Being at the level I'm at now it's important for me develop as much as I can and shape different pitches, different ways. Always have something in my back pocket to throw at a hitter."
Scott, a Carolina League Mid-Season All Star a year ago, made 14 starts for the Akron Rubbernecks of the Double-A Eastern League in 2019.
"We all have things that we do well," said Scott who has quickly risen through the Cleveland system. "We all know what makes us tick. If I'm able to help him, I'll do anything I can and share things that I've learned throughout my career. I learn just as much from Tanner as hopefully he learns from me."
The education has extended beyond developing a pitch or two.
"Logan has been telling me to not change who I am as a pitcher," Cooper noted. "Although pitching coaches may preach do this, do that, he likes to remind me at the same time do what you did to get you here."

"Everybody has an opinion," said Darnell, a three-time Harmon Killebrew Community Service Award recipient for his work contributing to the Alzheimer's Association of Rochester. "As a pitcher, you have to know who you are to be successful and be confident in who you are. I was just giving him my opinion about perspective. It wasn't as much as trying to force him to do anything. I'm trying to help and let him know through my perspective of my career and what worked best for me.
"Whenever you start focusing on other things, you kinda forget who you are and what got you there. You can kinda work against yourself in that aspect."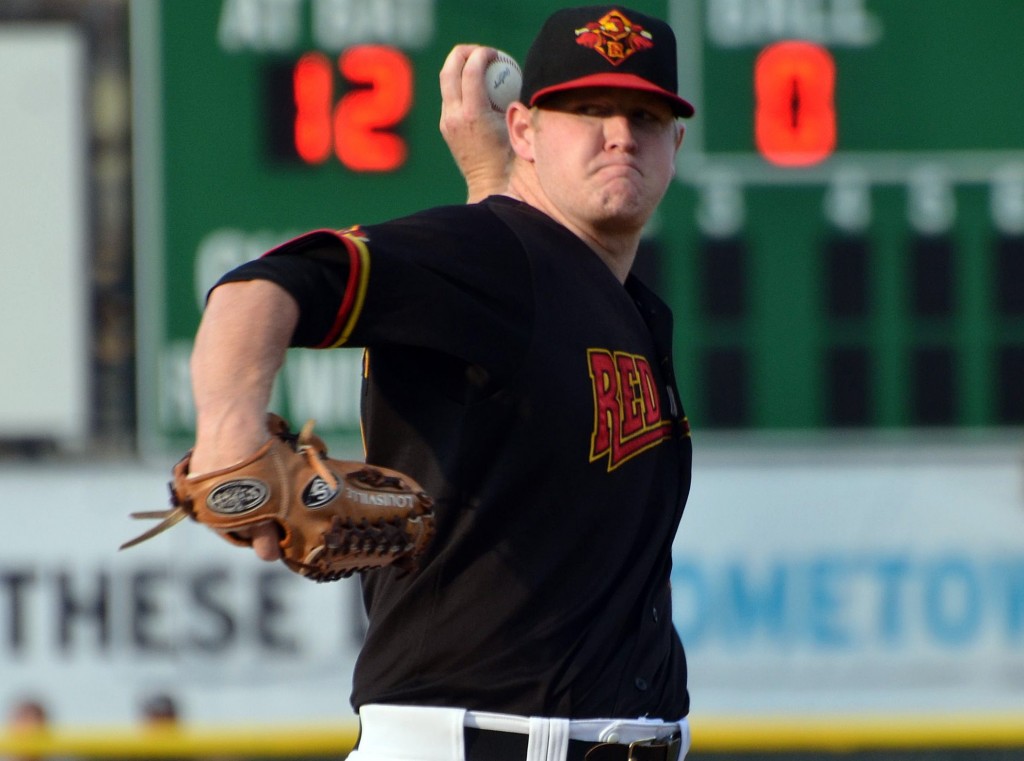 The challenge can be to maintain individuality while working within a minor-league farm system.
"It's a fine line because you want to make sure you're doing the right thing and you're putting yourself in a good position organizationally," Scott commented. "Your foundation is what makes you click and is what stays constant. Everything is to fine tune and try and build upon that rather than completely learn the new things and have those things take over.
"Having a guy like Logan, obviously he had big-league time and he's seen a lot through his career, to be able to be around a guy like that who can give you a heads up on things to expect is great. Little cues that he's learned along the way is really cool."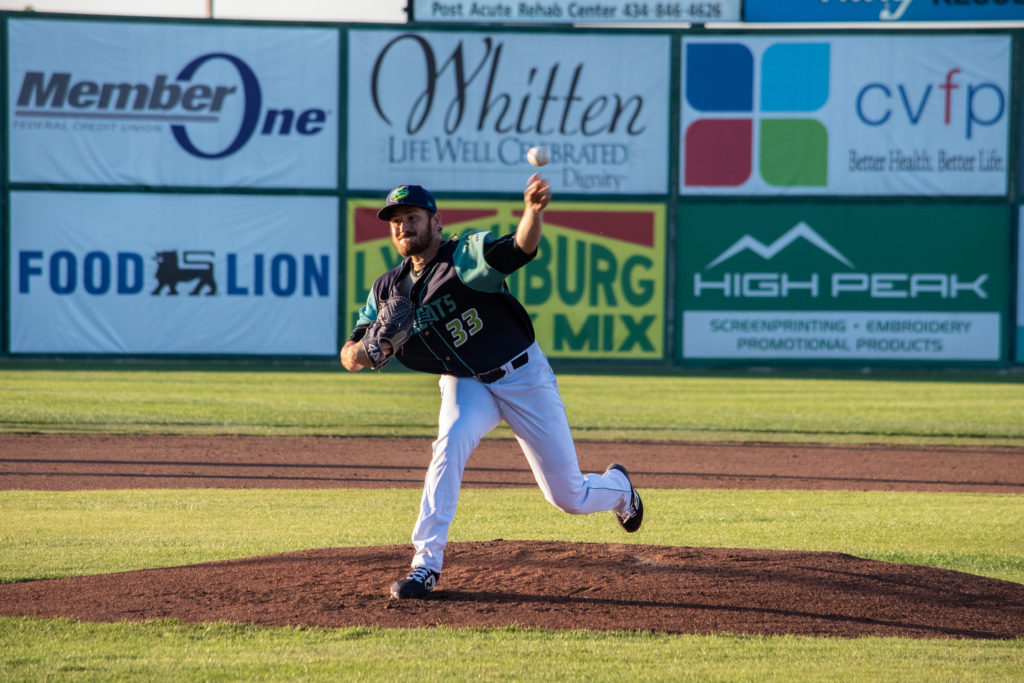 As for when they will return to work with their organizations, Cooper and Scott know as much as anyone. Which is to say little. Cooper checks in daily (via text message) with the Reds health department to make sure he is not seeing any symptoms of the virus.
"It's funny how much I took for granted having a weight room and stuff."
"Obviously, there's nothing better than playing, but in the next breath it's a unique opportunity to be able to put some extra work in, get better, keep trying to improve on your weaknesses and learn some new stuff. Being with guys like them is great. The history that Tanner and I had in the past and seeing it come full circle a little bit is pretty cool."
A First Team All-State performer as a senior, Cooper allowed one run over 20 innings in the 2017 postseason leading the Braves to their second  straight sectional titles. He struck out 59 in 38 innings of work during the 2017 regular season and won five games. He played his freshman season at Stony Brook University before transferring to FLCC. With the Lakers, he earned NJCAA Region 3 Player of the Year finishing with 136 strike outs in 72.1 innings of work. He played one summer in the Interstate Collegiate Baseball League where he was named Pitcher of the Year.
The 2014 Monroe County Division II Player of the Year, Scott posted a 6-3 record his senior season with the Braves striking out 96 in 59.1 innings of work. He continued his career at Wofford college where he set program records with 364.2 innings pitched and 389 career strikeouts.