By CHUCKIE MAGGIO
Editor's note: The Rochester Red Wings have 121 years of history and have welcomed many spectacular athletes into their clubhouse, whether it be Culver Field, the Bay Street Ball Grounds, Silver Stadium or Frontier Field. To pass the time until they're playing ball again, we're counting down the five best players at each position in club history in the "Red Wings: Best Of" series.
Author's note: Don Baylor was listed among the Red Wings' top first basemen yesterday. He played the majority of his games as a Red Wing in the outfield, so he should have been listed as an outfielder. We regret the error.
Day three of the "Best Of" series focuses on second basemen. While one of the top players in Red Wings history is more well known around baseball for his managerial career, and another is more famous in Rochester for a play at third base, these five players called second base home- and excelled there- as Red Wings.
1. George "Specs" Toporcer. No infield at any level of baseball has executed more double plays than the 1929 Red Wings, who turned two 225 times in their 168-game season with Toporcer at second. That wasn't the only record the seven-year Red Wing set; he also owns marks for the most stolen bases (113) and most runs scored (628) in team history. He also collected 950 hits and 336 RBIs, second and 10th in team history, respectively.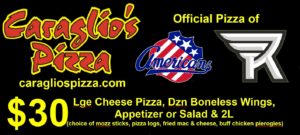 When the 5-foot-10, 165-pound Toporcer wasn't playing competitive bridge games with his teammates, he was routinely winning on the field; Rochester won four International League titles in the captain's seven seasons. A strong contact hitter, he won back-to-back IL MVP awards in 1929 and 1930, recording 335 total bases in that span despite hitting just three home runs.
Benchmarks: Rochester-Area Baseball All-Decade Team
Toporcer acquired the "Specs" nickname after he was widely considered the first player to wear eyeglasses during play. The 1989 Red Wings Hall of Fame inductee became blind in 1951 while managing the Buffalo Bisons after five operations to save his eyesight proved unsuccessful.
2. Lou Ortiz. Ortiz was a standout fielder, so much so that player-manager Harry "The Hat" Walker appointed him captain in June 1953 in an effort to shore up the infeld. The "take charge guy" helped lead the team to the 1953 division title, batting .298 with 11 homers and 81 RBIs. He retained his captaincy in 1954, his last year in Rochester.
Ortiz never made the major leagues, but a Governor's Cup and Junior World Series championship strengthened his resume as a 2007 Red Wings Hall of Fame inductee. He ranks third in club history with 689 games played.

3. Rich Dauer. One of an International League-high 12 Red Wings to win an MVP, Dauer won the 1976 batting title with a .336 average. He also collected 11 homers, 78 RBIs and 84 runs scored that season.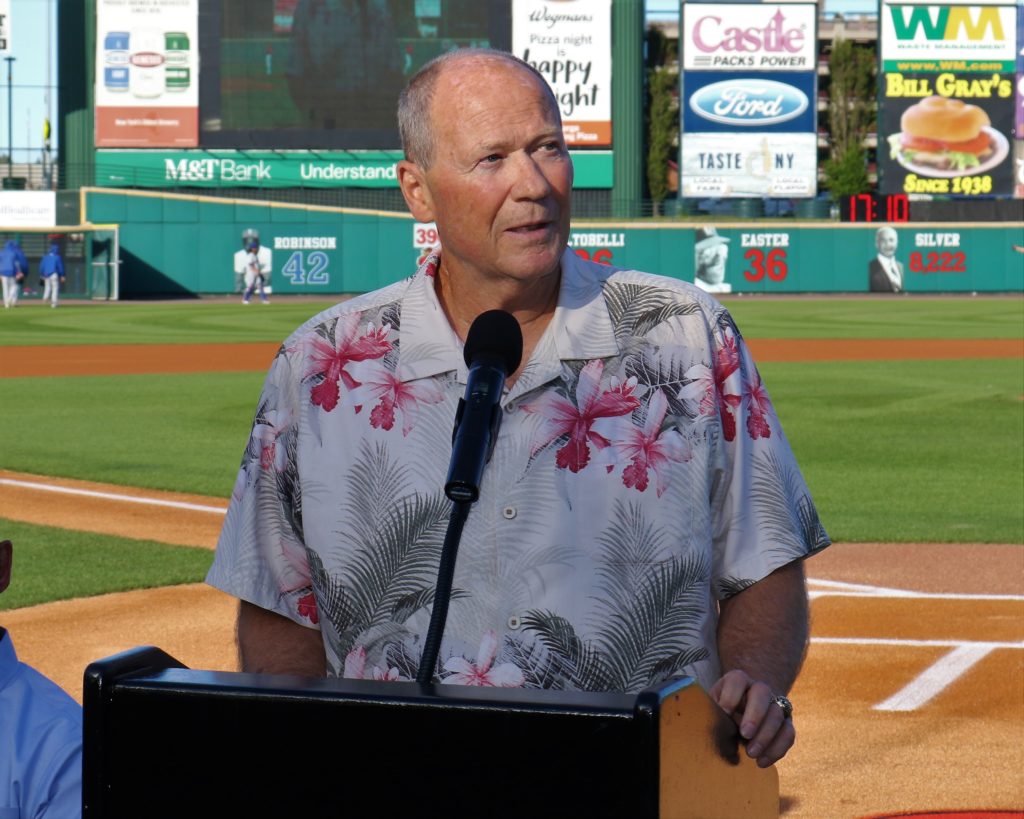 The '76 season marked an impressive turnaround from a forgettable first 18 games with Rochester in 1975. "I was kinda scared when I came to Rochester last year," Dauer admitted to Democrat and Chronicle sportswriter Greg Boeck about his 5-for-30 start in Triple A. "Getting to Rochester was what I had been working for but when I got there I saw all the fans, felt the pressure of performing and just didn't produce. It was all way over my head, the shock of my career. It brought me back down to earth."
Fortunately for Dauer, the slow start was long forgotten, even in the IL record books. A Rookie of the Year plaque came with his MVP.
Red Wings best of: First Basemen
4. Davey Johnson. Perhaps best known for managing the 1986 World Series champion New York Mets, Johnson played parts of three seasons in Rochester. Johnson hit .264 with 19 home runs, 73 RBIs and 87 runs scored for the 1964 Governor's Cup champions.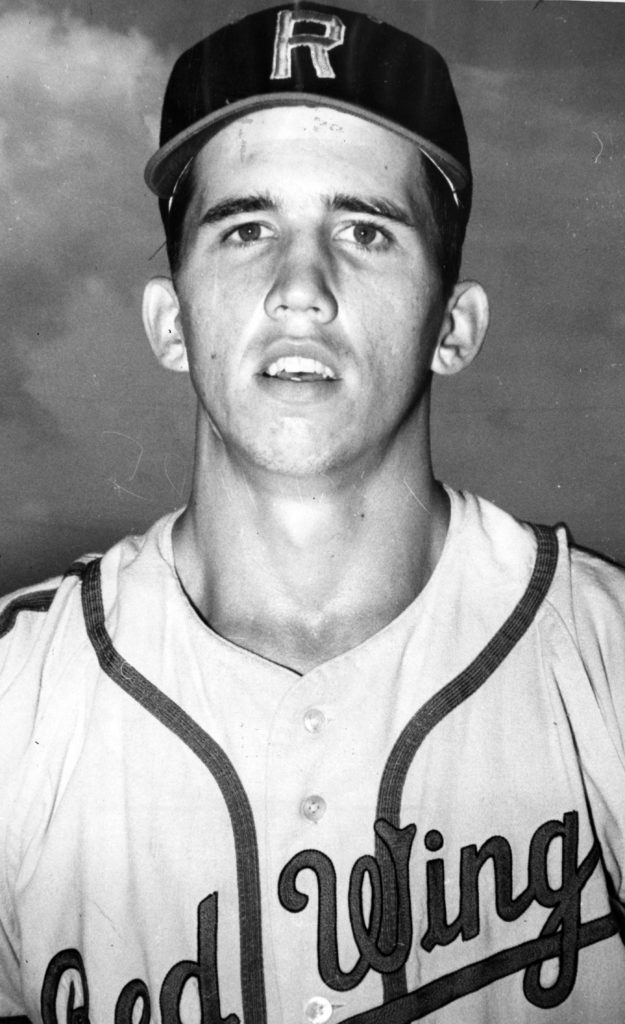 When Sparky Anderson managed the Toronto IL squad, he told the D&C, "That kid can do everything in the game. There isn't the slightest doubt in my mind that he'll become a $30,000 a year ballplayer. And it won't take long."
VIEW MORE JOE TERRITO PHOTOS HERE.
5. P.J. Forbes. Forbes played every infield position and made one of the most famous plays in Red Wings history at third, but he played more games at second than any other spot. The Wichita State University alum played parts of three seasons with Rochester, earning a 1998 All-Star Game appearance when he hit .293, drove in 52 runs and scored 74.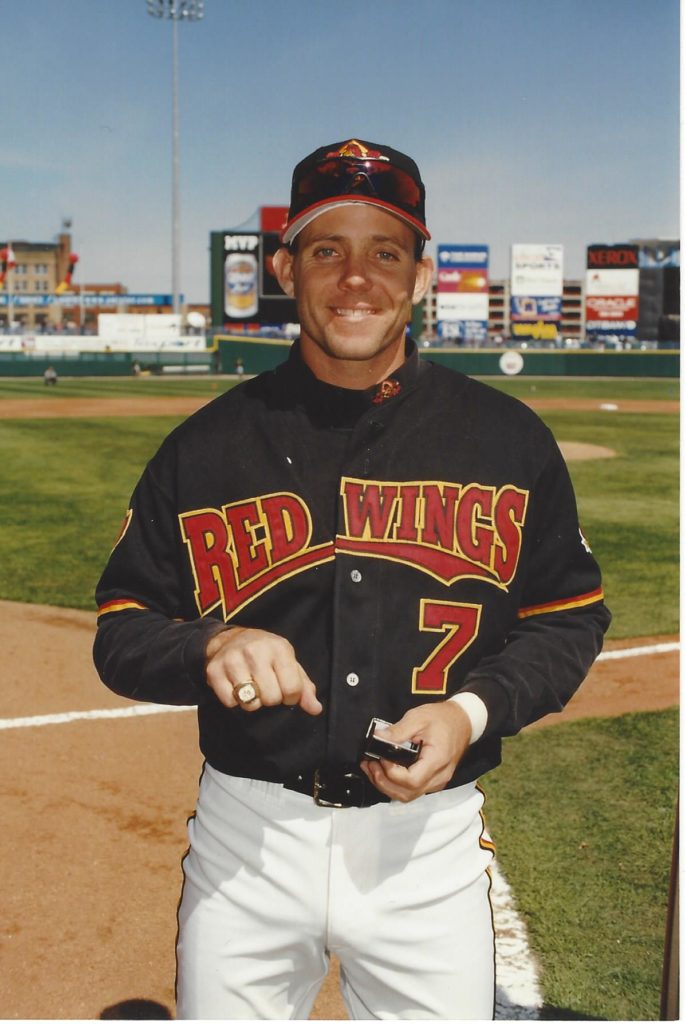 Forbes committed just 11 errors in 177 games at second base for Rochester, although his steady work at the position was overshadowed by his diving catch of a bunt attempt in third base foul territory in the ninth inning of the final game of the 1997 Governors' Cup at Frontier Field. He was inducted into the team's Hall of Fame in 2006.