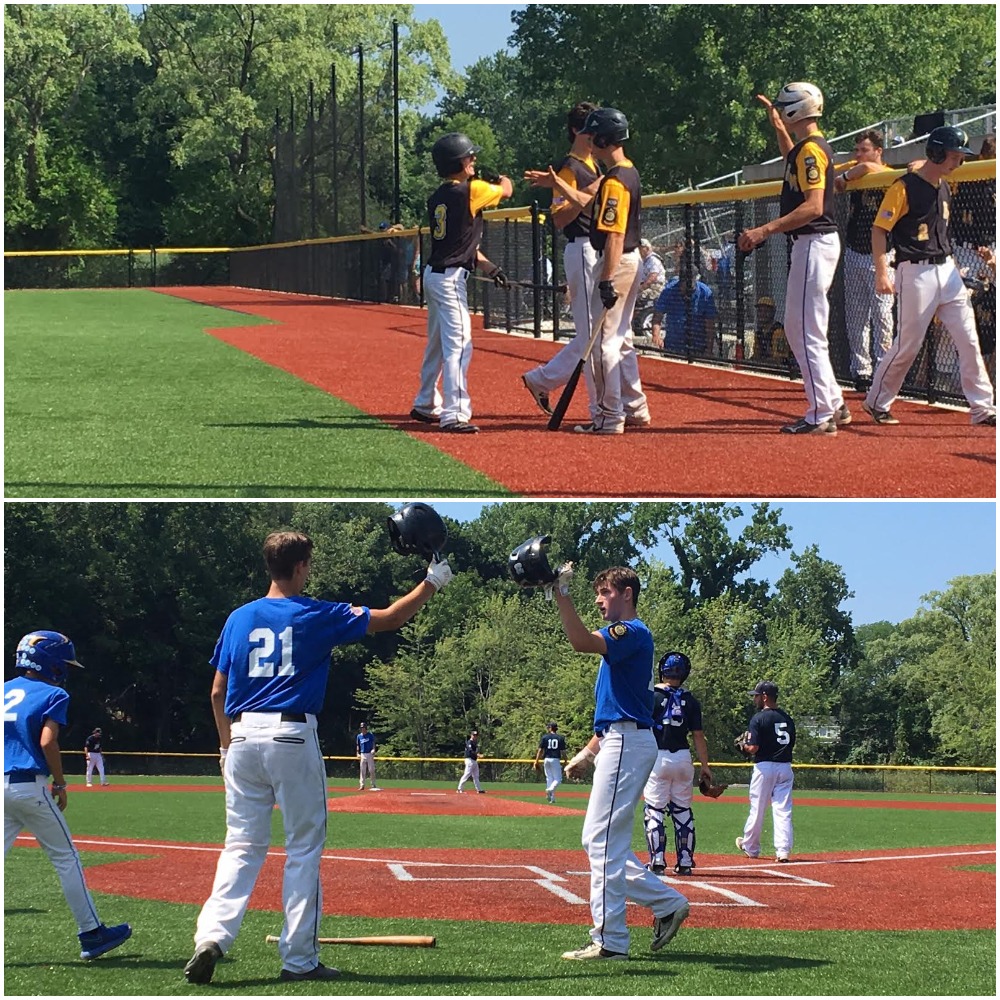 By BILLY HEYEN
After two semifinal series, it's the favorites that will meet in the championship. Rayson Miller and Irondequoit Post will play a best-of-three series to determine which team gets to move on to the American Legion state baseball tournament and which team heads home.
Here's a preview of the championship series.
How they got here:
Rayson Miller: The top seed lost just three games during the regular season, but fell in its first playoff game, 6-5 to Greece Post. A bounceback, 11-7, win followed to force a decisive third game on Tuesday. And Rayson Miller had one of its top arms on the mound Tuesday, in Maxx Countryman, who only allowed one run. A standout postseason continued for Jason Bocklage in the 5-2 Rayson Miller win. That secured the top seed's spot in the final, a spot multiple Rayson Miller members said they figured would come after a two-game sweep.
Irondequoit Post: Head coach Joey Kuhn said that he wanted to forget about the third game and just sweep on Sunday. And that's what Irondequoit Post did, knocking off James Cooke twice on Sunday afternoon. That set up two extra days of rest for Irondequoit Post, which kept all its pitchers under 80 pitches, meaning all its arms can throw Thursday. That includes oft-used relief pitcher Anthony Quinones, who is back where he grew up playing for a spot in the state tournament. 
Where:
Eastridge High School
When:
Game one: Thursday, July 20 at 5:30 p.m.; Game two: Saturday, July 22 at 9:00 a.m.; Game three to follow game two if necessary
Previous matchups:
Rayson Miller won the first two meetings of the season, 4-0 and 6-1. But in the third matchup between the teams, it was Irondequoit Post's AJ Gartland who outdueled Countryman to get a 1-0 win for Irondequoit Post at Eastridge. 
Who's hot?
Rayson Miller
Jason Bocklage: 5-for-9 in postseason with two doubles, a triple, and four RBI
Lukas Haefner: 7-for-10 in postseason with two doubles
Jourdan Plaisted: 4-for-9 in postseason
Irondequoit Post
Shawn Brooks: 3-for-5 in postseason with a steal
Matt Brennan: 3-for-3 in postseason
Caleb Delly: 3-for-7 in postseason
What they're saying:
Rayson Miller right fielder Jason Bocklage: "I think we expected to win two easy. I'm feeling a little shakier that we had to go to a game three. But we played that game really well, and I think if we can continue to play like we have then we'll do well."
Rayson Miller pitcher Maxx Countryman: "I think we got the momentum going into Irondequoit. I think we've got it in us, so let's keep it going."
Irondequoit Post SS/P Anthony Quinones: "

I'm ready and so excited to go and play with everybody I played this season with."

Irondequoit Post P/3B Chris Butler: "I'm ready. I think we're all ready for it. It's gonna be great. We're ready to win it."
Irondequoit Post head coach Joey Kuhn: "Mindset is we got our whole staff ready, we go play, and we try to take two in-a-row again. So, we'll see what we can do … It's gonna be a battle."