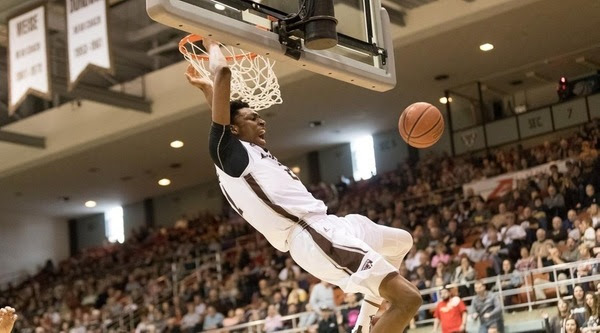 By CHUCKIE MAGGIO
Osun Osunniyi announced on Sunday that he is entering his name into the NBA Draft while maintaining the option to return to college for a fifth season.
Osunniyi could return to St. Bonaventure, or transfer to another institution, if he withdraws his name from the NBA Draft pool by June 1- the NCAA's deadline for underclassmen and seniors with the option to return for another year to retain their collegiate eligibility. Osunniyi can participate in May's NBA combine and work out with individual teams to receive feedback on his professional chances before making a final decision.
"I want to thank my coaches at St. Bonaventure for believing in me and helping me become a better player every single day," Osunniyi wrote in a social media post, thanking assistant coach and lead recruiter Sean Neal and head coach Mark Schmidt for "pushing me every single day to work and never be satisfied with where I am as a player."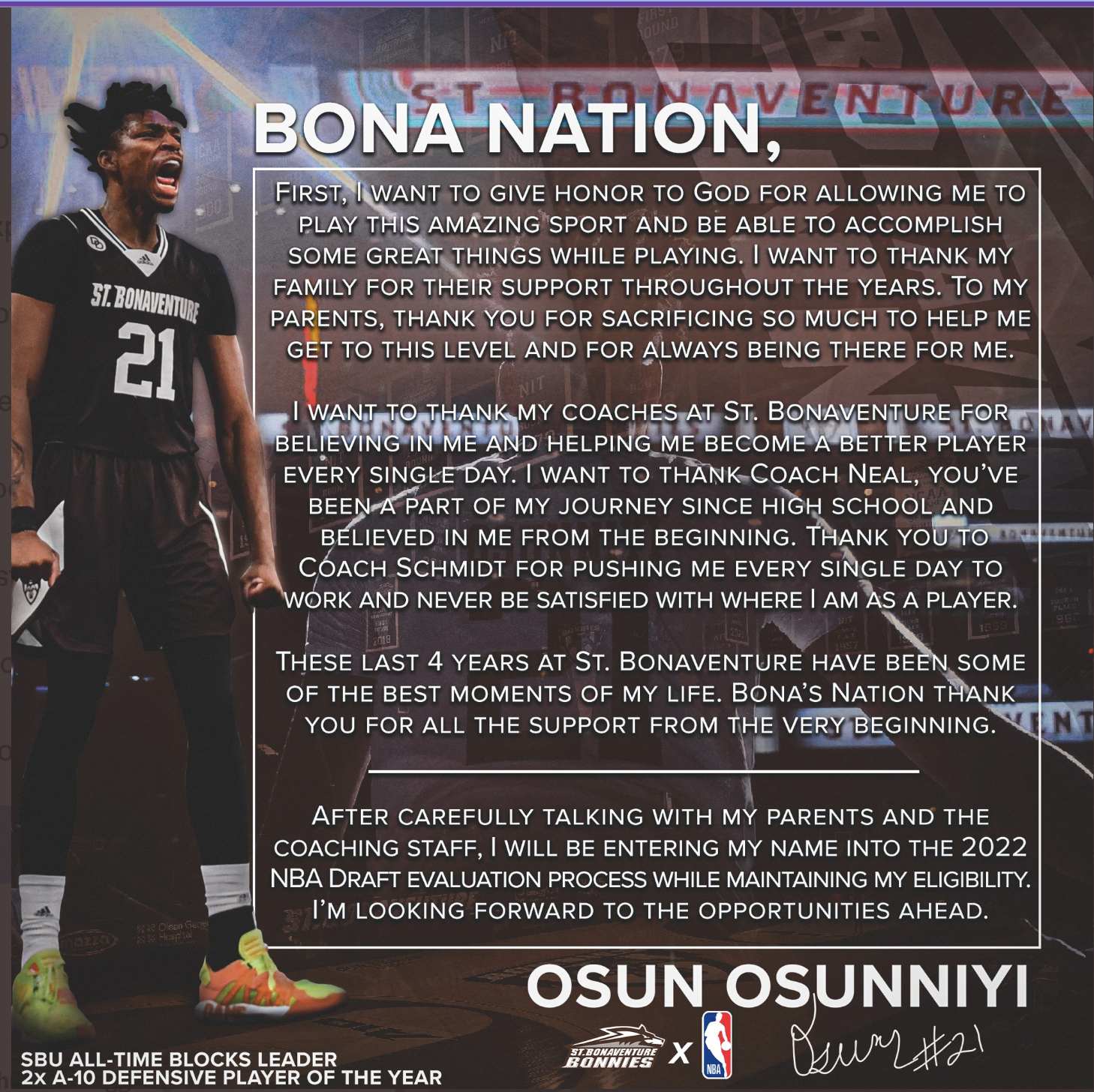 Osunniyi appeared on NBADraft.net's mock draft prior to the 2021-22 season. His 7-foot-8 wingspan would rank him second in the entire league behind Orlando Magic big man Mo Bamba. The two-time Atlantic 10 Defensive Player of the Year remarked before his senior season that a developed offensive game would enhance his prospects of an NBA career. Osunniyi averaged the most points per game of his four-year career this season (11.3) and shot 61.3 percent from the field. 
The last Bonnie to be selected was Andrew Nicholson in 2012. 
"I'm looking forward," Osunniyi wrote, "to the opportunities ahead."