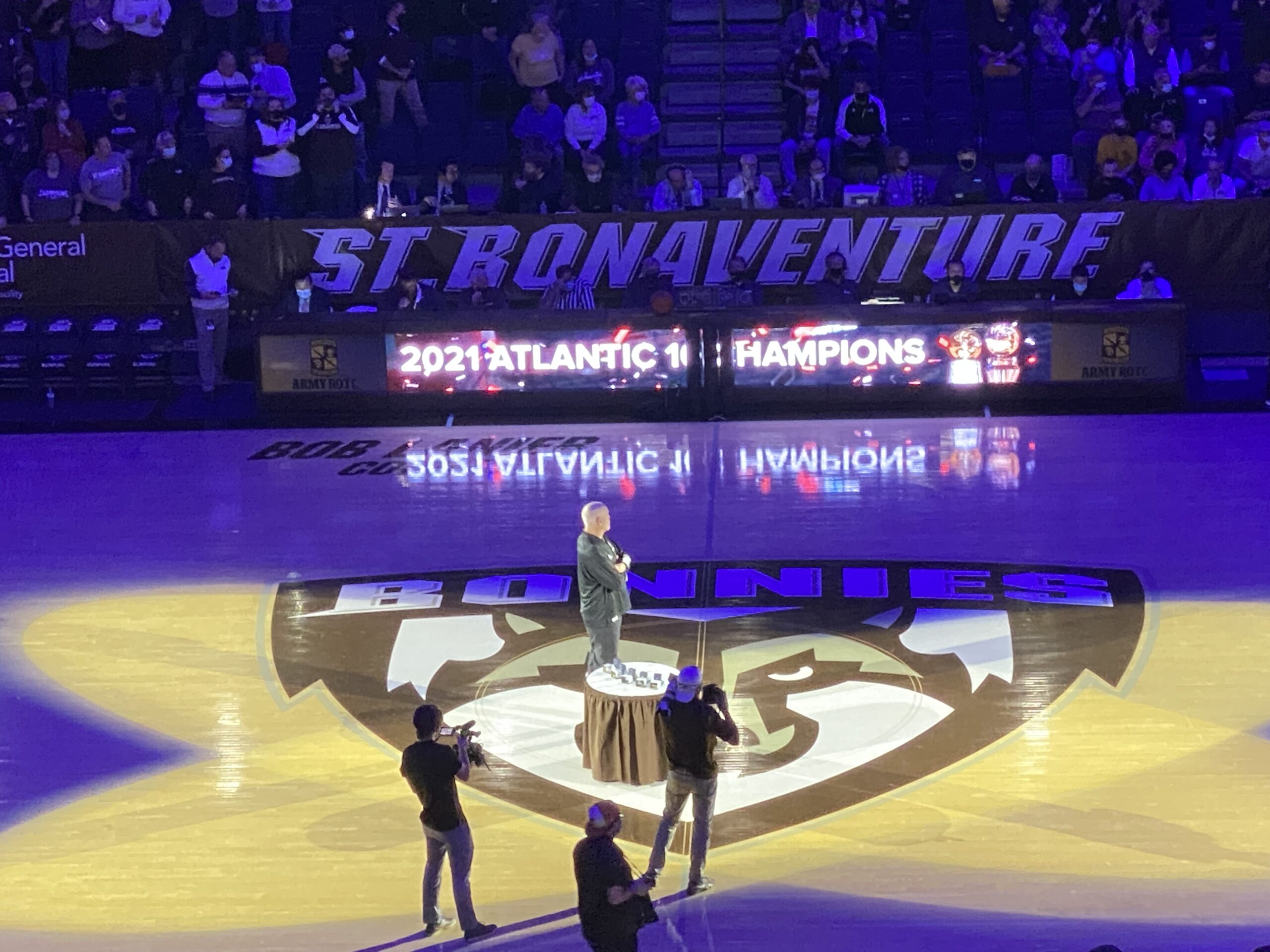 By CHUCKIE MAGGIO
ST. BONAVENTURE — Several St. Bonaventure Bonnies rosters have been projected during preseason, on paper, as 15th-year head coach Mark Schmidt's deepest. Tuesday night's season opener against Siena was the first tangible evidence, albeit against an inferior opponent, to suggest the 2021-22 squad has the strongest bench yet.
Bona won its first game as a ranked program since 1971, shrugging off a subpar first half to defeat the Saints 75-47 in front of 4,617 observers at the Reilly Center. Four Bonnies landed double-figure scoring efforts, led by Kyle Lofton and Jaren Holmes scoring 17 points apiece and Abdoul Karim Coulibaly recording 12 in his official Bonnies debut.
Starting center Osun Osunniyi was still able to put up nine points, seven blocks and six rebounds as he fought through back ailments. Coulibaly took advantage of his opportunity with Osunniyi at the training table, making six of his seven field goal attempts and grabbing four rebounds in 16 minutes of floor time.
It didn't take long for Coulibaly, a proven Division I player before he enrolled at Bonaventure, to provide an upgrade over last season's post players. Jalen Shaw, for the many contributions he made to the dual Atlantic 10 champions, did not amass more than seven points in a single game.
The Bonaventure bench supplied 15 of its 75 points, while Wake Forest transfer Quadry Adams played 25 minutes. SBU outscored Siena 39-15 in the second half despite regular starting forward Jalen Adaway sitting due to what the program called "a minor violation of NCAA rules."
"Karim… he's a man," Schmidt noted of Coulibaly, who transferred to Bona after two years at Pittsburgh. "He's physical; he's no-nonsense. And [Coulibaly and Adams] are both still learning the system. As you saw, Quadry wouldn't be playing if he couldn't play defense, because offensively he doesn't really understand what he's doing. And [the seniors], if you watch them play, these guys are telling them what to do on the offensive end.
"But from a defensive stance, [Adams] was solid. He's a stopper; we can put him on the best defender; he's got great feet. And if he can accept that role, which I think he will, he can be a big benefit for us."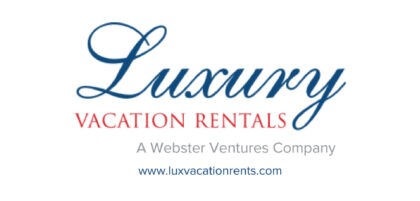 The Saints drilled five 3-pointers in the first half, leading by as many as 10 points (18-8) less than eight minutes in. The Bonnies did not blatantly struggle (they only committed three first-half turnovers and held a one-rebound edge on the glass) as much as take time settling into an offensive rhythm. Holmes supplied SBU's first 3-pointer eight seconds before halftime; Bona was 0-for-5 from beyond the arc before that shot. Dom Welch, one of the team's most potent perimeter shooters who also happens to be one of its slowest starters, tallied 10 points in the last 9:10 of the game.
"I think that's just a testament to having a veteran team," Holmes commented. "We know we can't have those type of slow starts if we're gonna beat good teams, and we want to be the best team. We can't have those type of slow starts. In the locker room, coach got on us; we got on ourselves. We had a talk between the veteran guys and the team as a whole, and we just came out and played the right way."
Schmidt feared that the emotions of the pregame Atlantic 10 Championship banner and ring ceremony could affect how his group started the contest.
"The biggest concern, I talked to the seniors about it, being able to have the ring ceremony and unveiling of the banner, that's emotional," Schmidt acknowledged. "We needed to come back and refocus. I don't think we did a good job at the beginning of the game."
Bona made 16 of its 27 shots in the second half (59.3 percent) and cleared the bench after the last media timeout. Siena missed 19 of its 25 attempts over the final 20 minutes and even missed three of its four free throws.
St. Bonaventure has held seven of its last nine opponents, dating back to last season, under 60 points.
"We know basketball is a game of runs," Lofton remarked. "They got off to a hot start; we started off slow and then we eventually picked it up."
SBU thrived off the emotion of its crowd, the first group of fans in the Reilly Center for a men's basketball game since March 4, 2020. A boisterous student section, including many students seeing their first game in the arena, enjoyed interacting with and cheering on the team.
"It was unreal; the fans were great," Holmes said. "My family was here; Kyle's family was here. Ultimately, it felt like the good old Reilly Center again: live, rowdy, best fans in the nation, best gym in the nation, in my opinion. It showed today, especially when we made that run. There was almost no coming back, especially because of those fans out there and the people we had cheering us on today. It was an unreal experience."