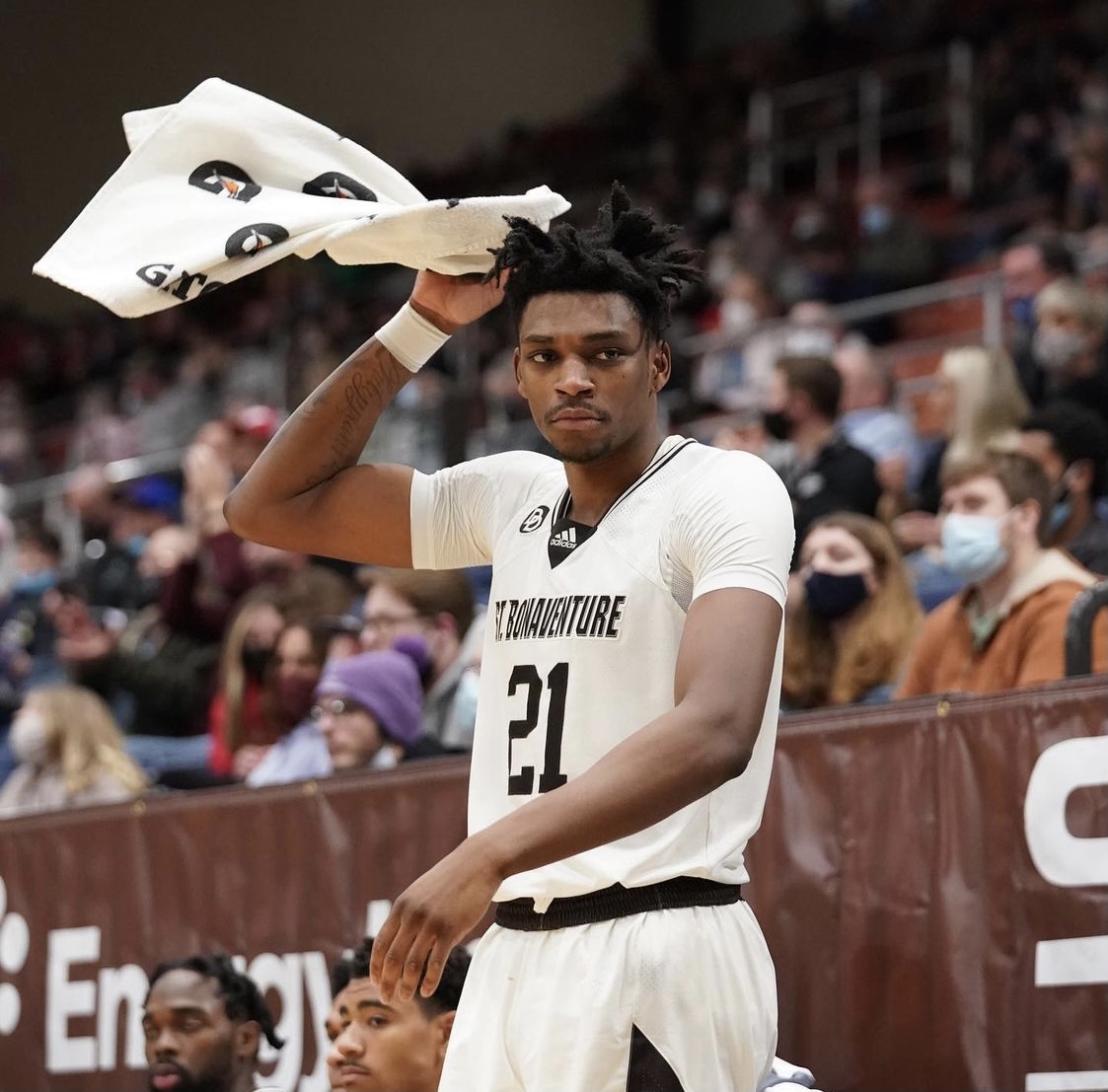 By CHUCKIE MAGGIO
Mark Schmidt joked last week that he wished the pregame banner raising ceremony on Tuesday night could be held another time.
"I wish we could just put the banner up and start drinking some beers," he cracked, "but we can't do that. It's an exciting time."
Schmidt and his St. Bonaventure Bonnies have had all summer and the early fall to reflect on their 2020-21 accomplishments, dual conference championships chief among them. They will reminisce once more on Tuesday, raising the Atlantic 10 and NCAA Tournament banners and receiving their championship rings, before shifting their focus to the season opener. SBU will host Franciscan sister school Siena at 7, in front of a Reilly Center that is expected to be sold out for the first time since Feb. 1, 2020.
"There'll be emotions, but those kids deserve to have the banner raised and giving out their rings for the season they had last year," Schmidt remarked. "We have five veteran guys; they're mature guys. They understand that once that ceremony is over, that they have to get serious about playing the opener. If they're not, then we're gonna have major concerns all the way through the year. But I trust the five seniors; they understand what's at stake and I think they'll be ready to play."
The schools are meeting to open the season for the first time since Dec. 3, 1957. Bona extended its home win streak to 70 games that night with a 76-47 romp at the Olean Armory. Kenny Fairfield, who went on to lead the team in scoring that year, paced all scorers with 19 points. Coach Eddie Donovan was able to employ his entire bench, an option Mark Schmidt would certainly welcome against an unestablished Saints roster.
Siena, the two-time reigning Metro Atlantic Athletic Conference (MAAC) champion, was picked to finish eighth of 11 teams in the league's preseason poll. The Saints, led by third-year head coach Carmen Maciariello, lost 2021 MAAC Player of the Year Manny Camper to graduation, 2020 MAAC Player of the Year Jalen Pickett to Penn State and third-leading scorer Jordan King to East Tennessee State. University of North Carolina graduate transfer Andrew Platek, who hit 18 3-pointers for the Tar Heels last season, enrolled at the school in September but has not been cleared by the NCAA to play this season.
Center Jackson Stormo is the only returning starter from Siena's MAAC Tournament quarterfinal defeat to Iona. Graduate student Nick Hopkins, who shot 37.5 percent (18-of-48) from 3-point range last season before missing the final six games with a leg injury, started all 11 games he appeared in and is likely to fill one of the guard slots. Bonaventure offered Utah transfer Jordan Kellier in March before he opted to enroll at Siena. The Bonnies, Schmidt noted, also recruited Northwestern transfer Anthony Gaines while he was in high school. Gaines averaged 5.1 points and 3.8 rebounds over four seasons in the Big Ten.
"Gaines is a heck of a player… We know his game," Schmidt assessed. "Can we stop his game? That's the question."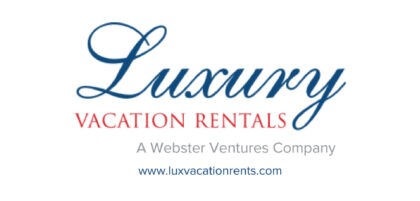 Schmidt also explained that more focus before the first regular season contest is paid to his own team than the opposing personnel. In lieu of the abundant rolls of game film he and his staff consume before February and March matchups, Schmidt and the Bonnies have a different approach to game preparation.
"It's always difficult. Every season opener is the same way," Schmidt acknowledged. "You don't know what they're gonna run; you don't have tape. You really try to take care of yourself and prepare the best you can, and prepare our guys to play well. There'll be some adjustments as the game goes along, them running certain things that we haven't gone over.
"That's why there's a lot of nerves in the first game, from a coaching perspective, because it's the unknown. … Both offensively and defensively, you can be surprised."
The programs enter the opener in different positions, with Bona ranked 23rd in the Associated Press preseason poll and Siena returning just 29.3 percent of its scoring, but the teams are stylistically similar. The Saints were 273rd in Division I in adjusted tempo last year according to KenPom, the Bonnies 320th. Maciariello and Schmidt have each expressed a desire to play with pace during their respective tenures, but nonetheless compiled fewer than 68 average possessions apiece in 2020-21.
"There's only a rivalry," Schmidt pointed out, "because both teams have won and both teams have lost. There's no rivalry if one team has dominated the other; that's what's great about this."
Schmidt was predictably noncommittal regarding SBU's injury report. Seniors Jalen Adaway and Kyle Lofton missed Bona's exhibition victory over Alfred for "precautionary reasons," with an ankle injury and bone bruise, respectively.
"It'll be a game-time decision," Schmidt said. "So hopefully they both will be able to play."
Gaines was one of four Saints to miss Siena's exhibition against Saint Rose, but Maciariello told Albany Times Union beat writer Mark Singelais that Gaines and Jayce Johnson should be ready to play.
The Franciscan Cup series was paused last year due to COVID-19's scheduling impact. Siena currently possesses the trophy, having won the last meeting 78-65 at the Albany Times Union Center on Nov. 12, 2019. Bona dealt Siena the most lopsided defeat in series history the year before, thrashing the Saints 82-40 at the Reilly Center.
Those SBU teams were mere footnotes to this ranked edition, and Schmidt clearly understands the importance of starting the season victorious.
"This is what we do all preseason, to get ready for our opening game," he said. "Excited to have the Reilly Center with fans again. Just really excited to start."