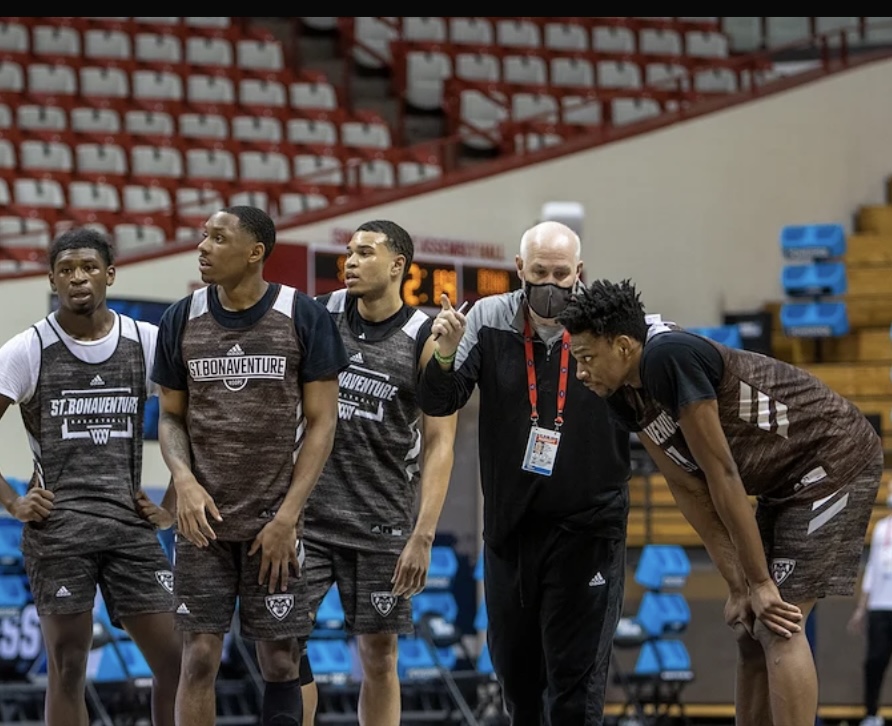 By CHUCKIE MAGGIO
The St. Bonaventure Bonnies have been their own unofficial historians since the postgame ceremony Sunday, capturing every moment of this special March Madness.
Kyle Lofton went live on Instagram, gleefully snagging free water and orange juice upon arriving at the Bonnies' Indianapolis hotel. Osun Osunniyi made a TikTok photo collage of his favorite Atlantic 10 Championship Game moments. Jaren Holmes and Alejandro Vasquez scanned their iPhone cameras around the famed Simon Skjodt Assembly Hall in Bloomington, Ind. before Wednesday night's practice, standing on the same sidelines Bob Knight stalked for 29 years.
SBU knows how fleeting this season can be, with all but two non-conference games wiped out due to COVID-19 and their roster thinned by three players leaving the program over a two-month span. There is no guarantee the Bonnies will be back in the Big Dance next year, confident as they are in their ability to sustain this success.
Bona, as a result, is living in the moment ahead of Saturday afternoon's first round NCAA Tournament game against LSU (1:45, TNT).
"Everything's good," Bonnies coach Mark Schmidt said. "The food, they're treating us like kings. We're just excited to get going, get back into a basketball schedule, practicing and getting ready for a great LSU team on Saturday. All of our energy is looking towards preparing as well as we can for LSU."
Will Wade's Tigers require all of the energy Bona can expend. They won seven of their last 10 games, finishing third in the six-bid Southeastern Conference and making the SEC Championship Game against Alabama.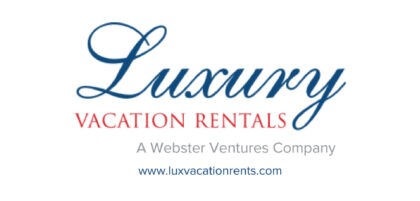 Freshman phenom Cameron Thomas, who leads LSU in scoring with 22.6 points per game, is seen as a future NBA first round pick. Trendon Watford, a 6-foot-9 forward and 2019 McDonald's All-American, averages about 17 points and 7.5 rebounds a contest. Hard-nosed three-time Louisiana Mr. Basketball Javonte Smart shoots 42 percent from behind the 3-point arc while leading the squad in assists.
Darius Days, LSU's 6-foot-7, 245-pound forward, has been called the team's X-Factor. The Tigers are 18-1 when Days scores at least 11 points (he left the loss against Texas Tech early due to injury), 0-7 when he scores fewer than 11, and lost the game he missed with an ankle ailment.
The Tigers are teeming with talent and have one of the best offenses in the nation, ranking eighth in scoring with 82.1 points a night.
"It's almost an NBA style of play," Schmidt assessed. "Lot of isos."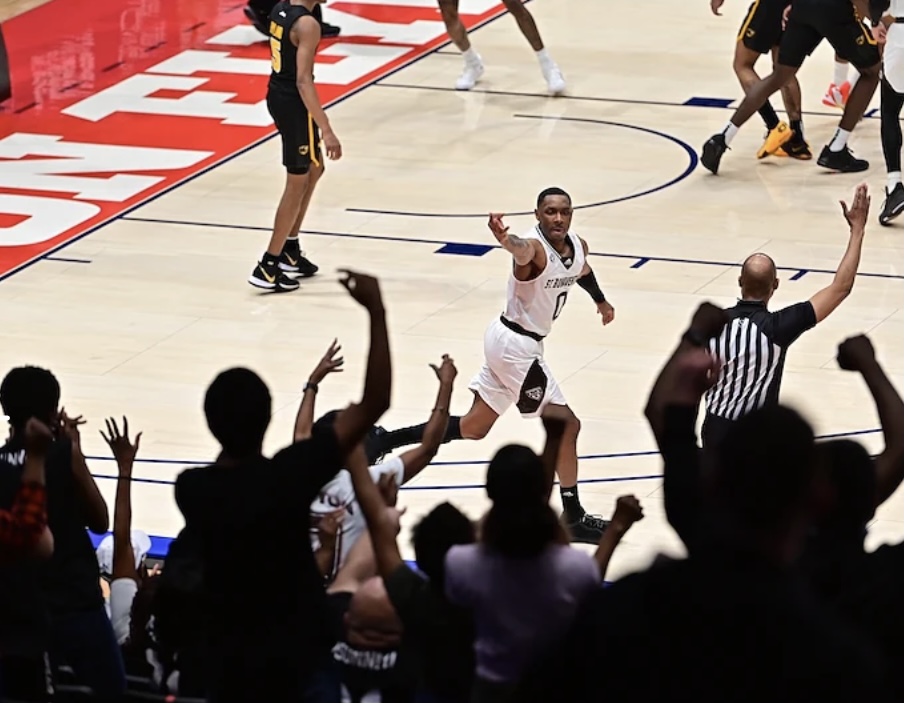 The contrast in styles between the sides makes for an especially intriguing matchup. LSU averaged a little over 74 possessions a game this season, while St. Bonaventure conducted a methodical 66.8. The Tigers averaged about 63 field goals; the Bonnies took over 63 field goals just four times all year.
Wade's group is 18-6 when scoring 75 or more points, 0-3 when it is held under that number. The Bonnies haven't allowed a team to reach that number all season. One team will see an unfamiliar scoreboard on Saturday.
"They space you out," Schmidt commented. "They're really talented. If the game's in the 80s on Saturday we're probably not gonna win, so we've gotta somehow control the tempo and keep those guys out of the paint, don't foul 'em… We've got our work cut out for us."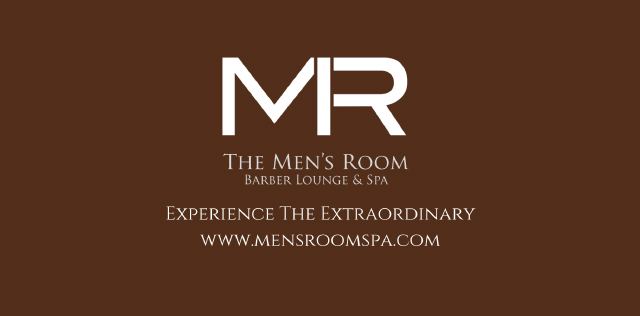 The Tiger offense has been consistently eruptive, peaking with a 104-point performance against Auburn on Feb. 20. But the two-game road stretch that followed, a 91-78 loss to Georgia and 83-75 defeat at Arkansas, further exposed LSU's defensive flaws.
A typically lax SEC defense, LSU has allowed 75.3 points per outing, which ranks 286th in Division I in scoring defense. Mississippi State, the league's second-worst offense, put up 80 on Feb. 10. Saint Louis, which SBU limited to just 53 points in a 40-minute A-10 Tournament semifinal, tallied 85 and beat the Tigers at Chaifetz Arena on Nov. 28.
If the pace demands a less desirable shootout, and Bona can't get ahold of the tempo, Lofton is confident the Bonnies can score with the Tigers.
"Obviously the goal is to keep it a low-scoring game and grind it out on defense," Lofton said, "but I feel like we have five players that can just have a big game any given night. So scoring, sometimes it's not there but I feel like moments like this, good players shine. And I feel like we have good players."
The Bonnies have not won a Round of 64 game since the tournament expanded in 1985. Of their four NCAA appearances since then, a No. 9 seed is the highest they have received after previously being a 12, 14 and 11.
In 2018, Bona defeated UCLA in the First Four and hopped a late-night flight to Dallas, where they played Florida just two days later. The No. 6 seed Gators won 77-62, holding Bona to just 35 percent shooting.
Lofton, then a prep student at Putnam Science Academy, watched that game as a newly committed Bonnie. He is motivated to avoid a SEC repeat three years later.
"This is definitely a spotlight game; I feel like all of our guys know that," Lofton said. "And then like I said, good players live up to these moments. You don't shy away from these moments. And they have a lot of great players, so I know a lot of people will be watching this game. I just want to get St. Bonaventure's name even more on the map."
Schmidt may have appeared on SEC booster Paul Finebaum's radio show this week, but he is not buying into the conference's mystique. The A-10, he opined, can compete with the Power 6 league come tourney time.
"It's not like we've never played these teams before," Schmidt said. "Our league, we've got teams in our league that can compete in the SEC. Our league doesn't have to take a back seat to anybody. We know how good LSU is. We knew how good Syracuse was and Maryland was, all those teams.
"We don't have to take a backseat. They've got our respect, but we're not gonna sit and, because they're an SEC team, take a backseat. We're gonna prepare just like we've prepared for all the teams; we're gonna take it one game at a time; and hopefully we're in great shape from 1:45 to 3:45, we play really, really well. Because that's what it's gonna take to beat a team like LSU."