By CHUCKIE MAGGIO
St. Bonaventure got a slight jump on LSU arriving to Indianapolis.
The Bonnies packed and left Dayton, Ohio Sunday night after the NCAA Selection Show, checked into their Indy hotel and proceeded to take another COVID-19 test. They had to administer the tests themselves, a change in procedure that surprised star guard Kyle Lofton, and went to their rooms to quarantine.
Bona cleared quarantine and practiced at the Indiana Convention Center on Tuesday, also getting a weight lifting session in.
The Tigers, on the other hand, stayed the night in Nashville and arrived in Indy Monday afternoon. They are scheduled to clear quarantine and practice on Wednesday at 4 p.m. at Assembly Hall, LSU coach Will Wade told 104.5 ESPN in Baton Rouge.
Confined to his room in quarantine, Wade fired up St. Bonaventure game film. Already familiar with the Bonnies, the 38-year-old continued to praise Mark Schmidt's team on Tuesday in an appearance on Matt Moscona's After Further Review program.
"(Schmidt) is an elite offensive coach. I mean elite," Wade remarked. "He was like that when I was at VCU. When we were at VCU I used to always watch his games when I was preparing for other teams so I could steal some offensive ideas and steal a couple concepts from him. They've got great, great personnel; they've played together for three years; they're all juniors… They know all his sets. They know everything that they do."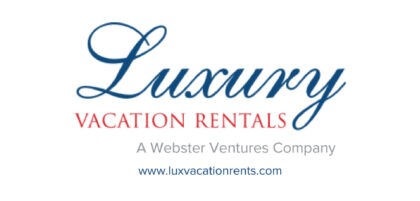 Some other tidbits with three days until the teams meet on national TV:
The predictions and analysis are rolling in as America begins filling out its brackets. ESPN college hoops analyst Jay Bilas said LSU is "way more talented" than Bonaventure and picked the Tigers to advance, but said if LSU isn't ready for a "fist fight," the Bonnies can win the matchup. LaPhonso Ellis, Notre Dame alum and Bilas colleague, said Tiger forward Darius Days is the key and Bonaventure will win if Days underperforms.
Other SBU pickers: J. Brady McCullough (Los Angeles Times), said "St. Bonaventure won the Atlantic 10 with defense and veteran guard play, and those qualities will frustrate a talented LSU squad. St. Bonaventure 70, LSU 65."
New York Post sports reporter Howie Kussoy, Sports Illustrated writer Kevin Sweeney and Draftkings' Erik Buchinger are also picking Bona to advance to the second round.
Other LSU predictions: The Athletic's Seth Davis picked the Tigers, saying, "Normally my rule of thumb is that it's much easier to slow a team down that wants to run than speed a team up that wants to go slow, but the Tigers looked like they found another competitive gear in the SEC tournament. I think they've got one more win in them."
Sports Illustrated's Pat Forde, ESPN's Jeff Borzello and NCAA.com's Andy Katz are also on the Tigers.
The Bonnies' defense ranks fourth in the field of 68 and first in the East Region in scoring defense, allowing just 60.4 points per game. Bona is also fourth of 68 and best in the region in field goal defense, holding teams to 38.9 percent shooting.
Rochester native Jermaine Taggart was leading McQuaid Jesuit in the Section V playoffs a year ago. He is now a part of an NCAA Tournament team, redshirting as a walk-on but making an impression in practice.
Schmidt complimented Taggart's performance on the scout team in his media availability on Wednesday.
"He's not allowed to play this year but in terms of practice, he's on the scout team and the scout team is really important," Schmidt commented. "They run the other team's stuff and Jermaine is an athletic kid, a really nice kid and he's really accepted his role really well. He's really helped us in practice.
"Those guys are invaluable. They don't get a lot of publicity but those guys are just as important as our better guys on the team. Jermaine has done a really good job for us."