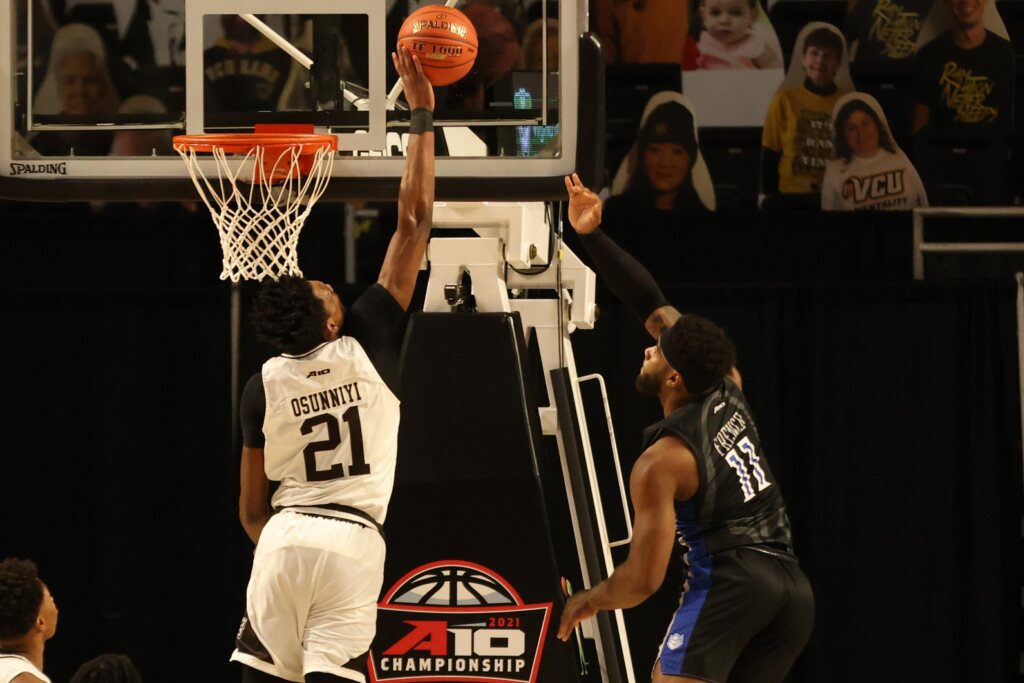 By CHUCKIE MAGGIO
RICHMOND, Va. — The day after the Atlantic 10 moved the first four rounds of its men's basketball tournament up a week, Mark Schmidt noted the eight-day layoff between Semifinal Saturday and Championship Sunday.
"If we're lucky enough to be in that final game," the 14th-year coach wondered, "what do you do that week to get ready for the game?"
It's a "problem" the Bonnies now officially have after defeating the Saint Louis Billikens 71-53 in Saturday's A-10 semifinal at the Siegel Center in Richmond. It's also a topic Schmidt and his staff won't be broaching until Sunday, when the "24-hour rule" expires and preparations begin for the title game against VCU.
"We're just trying to celebrate now," Schmidt remarked.
The convincing victory was cause for celebration earlier than a semifinal game between two of the league's best teams was expected to. Bona trailed for just 27 seconds, then led for the last 38:45. Its defense held Saint Louis under 30 points in each half, conceding just 19 Billiken baskets in 52 attempts. Jordan Goodwin and Javonte Perkins led SLU in points but tallied just 11 and 10, respectively.
For so long, Saint Louis's calling card has been its physicality and ability to own the painted area. Bona center Osun Osunniyi controlled the paint on Saturday, blocking seven Billiken shots as forwards Hasahn French and Jimmy Bell Jr. combined to go 3-of-10 from the field. Travis Ford's starters didn't fare much better from the perimeter, missing eight of nine from 3-point range.
The Bonnies quickly fell behind at Saint Louis's Chaifetz Arena in their first meeting exactly one month prior, allowing the Billikens to jump out to a 20-7 lead. SBU powered ahead in Richmond, taking a 19-9 edge over the first 11:09.
"To beat Saint Louis by 18 just tells you that we put it all together today," Schmidt said. "We rebounded; we defended; we defended the 3; we owned the paint; and we did a really good job offensively, getting the ball to the paint, getting to the foul line and taking care of the basketball.
"We couldn't have played better, we really couldn't have. And the effort was as good as I've seen."
Key SLU reserves who frustrated the Bonnies in the regular season did not have the same impact with NCAA Tournament hopes on the line, as Martin Linssen could not contain Bona forward Jalen Adaway and Terrence Hargrove Jr. committed four personal fouls in 10 minutes.
Adaway's night started with a bloody nose after incidental contact from French, forcing him to receive medical attention 46 seconds in, but Alejandro Vasquez provided back-to-back 3-pointers in relief.
Adaway's major contributions came in the second half, when he scored 13 of his team-high 17 points. The Logansport, Ind. native, who now looks likely to play in his home state in the NCAA Tournament, made five of his six shots in a return to the efficient shooting performances he turned in earlier in the season.
"Just trusting my teammates and just refusing to lose," Adaway commented. "We put in too much work to give up, and I feel like we just dug deep. The team believed in each other, believed in me, and we made it happen."
Adaway was responsible for 13 of the Bonnies' first 19 points second-half points as Bona doubled an eight-point halftime margin to 16 points in five minutes. It was a sharp contrast to Friday's quarterfinal against Duquesne, when a lopsided lead was trimmed to 10 in a short span of time.
"We made an emphasis at halftime," Schmidt noted. "We always talk about, you want to win those minutes before the first TV timeout. I thought Jalen Adaway played extremely well. He defended; he's not the biggest guy but I thought he defended the block really well. He scored for us in multiple ways.
"That was the key… because the start out in Saint Louis was atrocious. And then the second half. We always talk about, we're up by eight. Eight to 16 or eight to zero? Our guys pushed it out and that was a big key."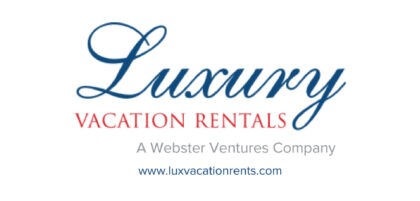 The Bona bench, often a lightly-used unit, helped ensure Saint Louis never got closer than a 14-point deficit during the last 15 minutes.
Osunniyi played just 29 minutes after two rests, one intentional and one due to picking up a third personal foul with 14:37 remaining; Welch only played 27 minutes due to foul trouble himself. This necessitated 11 minutes from both Vasquez and Shaw as well as seven minutes from Eddie Creal.
The reserves combined to score 10 points on 4-of-9 shooting. They committed just two turnovers, and Shaw was the only one to commit a personal foul.
Even with Shaw spelling Osunniyi, who Adaway called the unquestioned A-10 Defensive Player of the Year, Bona won the paint battle 34-20.
"We didn't play on our heels," Schmidt assessed. "I thought in Game 1 they knocked us back and we played on our heels. You need to play downhill against Saint Louis. Against those physical, athletic bodies, if you go sideways, you're gonna be in trouble. I thought we really did a good job of playing downhill… We attacked them. We played aggressively both offensively and defensively."
Lofton, who Schmidt calls "the quarterback," not only shot 50 percent but recorded a 12-point, 10-rebound double-double, a career rebounding high. He also recorded six assists. Holmes made just four of his 13 field goal attempts but made all six of his free throws and grabbed seven rebounds.
Lofton, Osunniyi and Welch, who make up the Bonnies' original "Big 3" that started the A-10 final loss against Saint Louis as freshmen, are now appearing in their second title game in two attempts. After losing to Saint Louis the last three times they've played, getting past Ford's group made the win personal, at least to an extent.
Ford said the Bonnies had an advantage after playing their quarterfinal game in the same arena, rather than the Robins Center site. On the other end, Lofton called the win a "statement," that his team was as good as the defending champions.
"It's a dream come true. It's a blessing," Lofton said. "I've just gotta make it count this year."