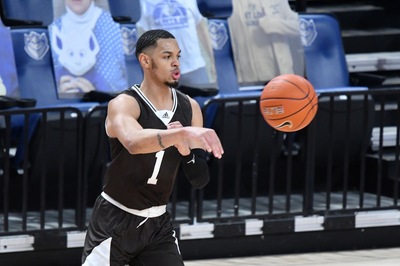 By CHUCKIE MAGGIO
The St. Bonaventure Bonnies make no bones about it: they scoreboard-watch like the rest of us.
"We'll be in the back of the bus or in the locker room checking, or at the houses watching games and checking scores, stuff like that," Dominick Welch remarked. "Just keeping ourselves updated."
The scenario is simple now, simpler than it was when St. Bonaventure split the Atlantic 10 regular season title in 2016. The Bonnies have the right to cut down a net at the Reilly Center and claim the outright No. 1 spot if they win two home games against 3-4 George Washington and 8-7 Dayton.
A program that grinded for a double-bye opportunity in each of the last two seasons will surely take those odds.
"We're just really all in an excited spot right now," Welch said. "We're all just really happy and motivated. Looking at this trophy right here from the 2015-2016 regular season, it's getting me eager to just go to practice right now."
The on-court portion of practice would wait while the Bonnies watched film, acquainting themselves with GW. The Bonnies and Colonials have not met this season as their planned Jan. 9 contest at the Reilly Center was canceled due to a positive COVID-19 test result in the GW program. They are slated to finally play Friday at 6 in a game broadcast on ESPN Plus.
George Washington has played a league-low seven A-10 games due to COVID pauses, and the Colonials' A-10 Tournament seeding will be based on their NCAA NET ranking within the conference. Coach Jamion Christian's team is 227th of 347 Division I teams in the metric, leading only St. Joseph's (234) and Fordham (320).
While the Colonials have competed far less frequently than they expected, they have the league's leading scorer on their side. 6-foot-2 guard James Bishop, who attended the same high school as SBU great Jaylen Adams (Mount St. Joseph in Baltimore), averages 20.1 points per game on 44.2 percent shooting.
A three-level scorer who transferred to GW from LSU, where he logged limited minutes for Will Wade in 2019-20, Bishop hasn't been held to single digits since arriving in Foggy Bottom. His best performance came just last Sunday, when he dropped 28 points on Rhode Island in a 78-70 victory. He made three 3-point shots in that game, part of a 22-of-60 year from beyond the arc.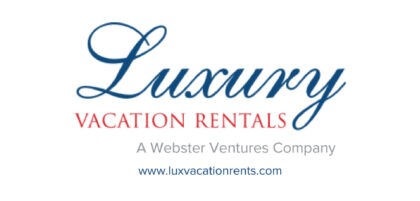 The Colonials suffered a 1-6 non-league campaign and watched three players (Maceo Jack, Jameer Nelson Jr. and Ace Stallings) leave the program, but they are improved in conference play. Sophomore Jamison Battle has enjoyed a breakout season, improving his scoring average from 11.8 to 18.4 points a contest. The Minneapolis native notched at least 20 points in three of his last five games and is producing 23.2 points an outing in Colonials' wins.
Christian employed an eight-man rotation against Mason, due in part to starter Hunter Dean's foul trouble. Each of the eight participants logged at least 10 minutes, a contrast to the six or seven players who usually see that much floor time.
The Colonials have offensive talent. Forward Ricky Lindo has played just four games but has reached double figures each night. They are hoping Syracuse and Vanderbilt transfer Matthew Moyer will play; he has sat since GW returned from pause but tallied 14 points in each half of the Duquesne doubleheader on Jan. 2 and 3.
Bona has many matchups to prepare for in very little time but can take solace in its last two defensive performances. The Bonnies held Davidson to a 111-point home-and-home as the Wildcats shot 41.1 percent from the field.
SBU's last four opponents have missed 138 of their 227 field goal attempts. Though the Colonials present different challenges, the Bonnies believe they can keep playing the stout brand of defense that's brought them success.
"We're just gonna try to keep the momentum going," Welch commented. "I know we're gonna go over a lot of film… go over our mistakes and stuff like that, but we all just preach defense and rebounds, stops and rebounds."
Three games in six days is an undertaking the Bonnies enjoy, not only because they remember playing just two non-conference games but because it will serve them well entering A-10 Tournament and postseason competition.
Schmidt's short benches have been a topic of conversation for ages, raising questions about fatigue so late in the season. The end of the regular season is preparing Bona's starters well for the next few weeks.
"This gives us a good feel for what it's gonna be like," Jalen Adaway assessed. "A lot of guys, I feel like, are preparing the best we can, so I think it's definitely gonna help us. I'm looking forward to it."