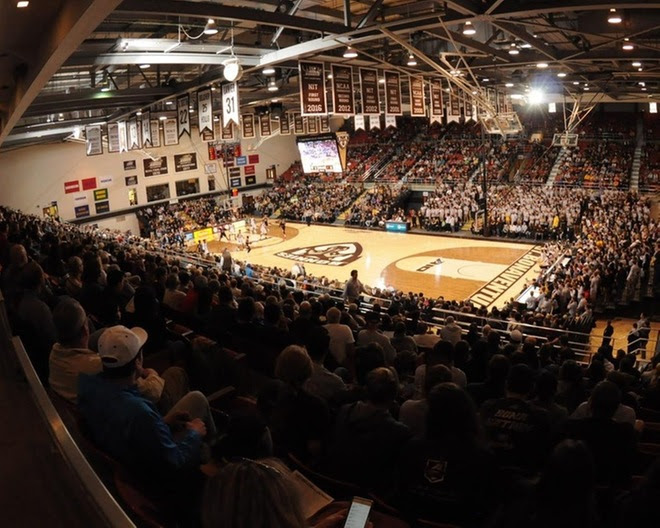 By CHUCKIE MAGGIO
The NCAA Division I Council approved a Nov. 25 start date for the 2020-21 college basketball season on Wednesday, announcing plans for a Thanksgiving Eve opener after an offseason of coronavirus-fueled uncertainty.
Teams can start practicing 12 hours a week starting Sept. 21, while official practice can begin on Oct. 14. They can play a maximum of 27 games, a four-game decrease from 2019-20, but programs must play a minimum of 13 contests to qualify for 2021 NCAA Tournament selection.
And despite the Atlantic Coast Conference's proposal to include every D-I program, there are no plans to expand the NCAA Tournament field from 68 teams.
Why open on Nov. 25?
"Three-quarters of Division I schools will have finished the fall semester, including exams, or at least released the general student body to finish the semester with virtual instruction and online exams," NCAA Senior Vice President Dan Gavitt told Andy Katz in an interview on NCAA.com. "Our medical advisory group believes that that provides the most optimal time period to start the season successfully, when the campuses are far less populated and it's a much more controlled environment."
The NCAA announcement serves as the catalyst for two rapid months of planning from conferences, schools and organizers alike.
For one, the 2020 Paradise Jam tournament St. Bonaventure is participating in alongside Bradley, Buffalo, Cleveland State, Florida International, Little Rock, Long Beach State and Weber State needs to be relocated and rescheduled. CBS Sports insider Jon Rothstein reported last Thursday that the tournament will not be held in the U.S. Virgin Islands as planned, with Phoenix and Nashville named as alternative locations.
Not only will the Bonnies not be traveling to the Virgin Islands, they also won't be playing from Nov. 20-23 as originally planned due to the new start date.
The revised start date will also impact the rest of St. Bonaventure's non-conference schedule. Bona planned games with Canisius, Colgate, Middle Tennessee State, Siena, Buffalo, New Mexico and Niagara before the new official start date. The NCAA is allowing teams playing in a three-game multi-team tournament to schedule 24 regular season games, which includes the A-10's 18-game conference slate. At least one of those non-conference opponents must be removed from the schedule.
Financial and health considerations will motivate league guidelines. CBS Sports senior writer Matt Norlander reported that the NCAA did not make official decisions on any COVID-19 testing or gameday COVID-related protocols on Wednesday.
Important decisions are still to be made on protocols, game sites, arena capacity and whether games are safe to play amid the COVID-19 pandemic. For Gavitt and the D-I Council, however, Wednesday represented progress and optimism.
"This is a consensus, really kind of a grand compromise," Gavitt said. "It does not take care of every school or conference's desire, but it was never meant to be. It was meant to be a unified approach that takes care of the game overall, in a safe and responsible way… we're gonna have to continue working to make sure it happens."