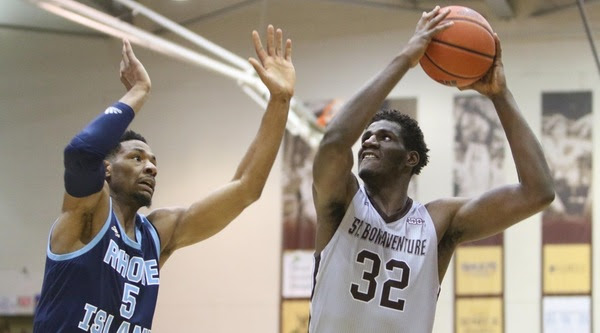 By CHUCKIE MAGGIO
ST. BONAVENTURE — The game, the first victory without Osun Osunniyi since the Toronto showcase against Rutgers, was within reach for the St. Bonaventure men's basketball team against Rhode Island on Saturday afternoon.
A Jaren English steal that led to a Justin Winston corner three-pointer capped a 7-2 run to bring Bonaventure within three points of URI with 4:02 remaining. Then English drew a charge on Rhode Island guard Jeff Dowtin, sending Bonaventure into the media timeout with possession and sending the Reilly Center into a state of euphoria.
Osunniyi, out again with a concussion, did jumping jacks on the sidelines. The student section, back en masse for the first time since the Hofstra game on Dec. 7, did plenty of jumping too. After back-to-back road drubbings, the Bonnies were showing mental and physical fortitude against one of the league's best.
On the other end of that media timeout, however, the Bonnies' chances began to unravel. English and Dowtin reversed roles, Dowtin drawing English's fourth foul on a charge at the other side of the court. Tyrese Martin hit a three-pointer to fully swing momentum, after which the Bonnies split free throws, came up empty on a three and allowed Fatts Russell to splash a three to put URI back up eight.
Bona couldn't recover from that run, falling 81-75 in front of a capacity crowd of 5,480 observers. The Bonnies are now 12-8, 4-3 in the Atlantic 10.
Russell was the standout, leading all scorers with 29 points on 8-of-14 shooting, including five three-pointers. The junior scored five points, collected two assists and swiped a steal in the last 3:11, making the big plays SBU couldn't.
Russell picked up two fouls in the first 8:38 of the first half and made just two of his six shot attempts before halftime. The high ball screen allowed him to get comfortable in the second, including on his clutch three-pointer with two minutes to play.
"In the first half they did a nice job with the ball screen coverage, just throwing different things at me," Russell noted. "The second half, I just tried to figure them out. (Rhode Island coach David Cox) helped me to, he helped everyone find how they were playing the ball screen and figure out different ways we could attack it. We went out in the second half and we did that."
Cox lauded Bona senior Amadi Ikpeze's post defense, which helped limit URI big man Cyril Langevine to 13 points on 4-of-10 field goal shooting. Ikpeze recorded 11 rebounds, a career high. Six of those were corralled in the first half, when Bona had just a one-rebound deficit on the boards and established toughness inside en route to a 40-35 halftime lead.
"I thought Ikpeze did an outstanding job guarding the post," Cox commented. "He was a true physical presence. I was thinking that we might have an advantage with (Osunniyi) out, but no."
Shot-making was the difference, and Rhody did it better than Bona down the stretch. After scoring a combined 19 points on 6-of-11 shooting in the opening period, Dominick Welch and Alejandro Vasquez added just six in a nondescript second. Bonaventure featured five double-figure scorers, but no one managed double-digit points in a second half where Russell and Martin combined for 30.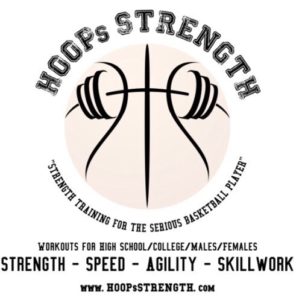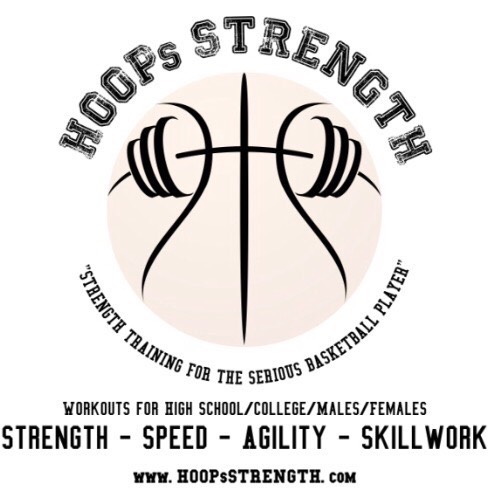 Bonnies coach Mark Schmidt attributed the loss to the first four minutes of the second half, when Rhody answered for its five-point halftime deficit with a 7-0 run out of the locker room to take a 42-40 lead. A Russell three, Langevine free throws and Antwan Walker layup pushed URI in front, while Bona came up empty on its first three possessions of the second half.
"We played hard, not all the time and that's what we've gotta get to," Schmidt assessed. "I thought we made some inexperienced plays… We came out (for the second half) a little lethargic; they came after us. Rhode Island was down by eight against Duquesne last game they played and they outscored them 47-17 the second half, so we knew they were gonna come at us.
"It was back and forth, and I thought Martin and Russell hit some big shots. We missed five foul shots in the second half (7 for 12) and with an inexperienced team, you've gotta make those. Not that you're gonna make every foul shot, but you've gotta, with where we're at right now, we've gotta make those foul shots."
The Bonnies were the first team to score 40 in the first half against Rhody since West Virginia broke the defense with 44 on Dec. 1. Kyle Lofton led the balanced scoring attack with 15 points on 7-of-12 shooting, while English and Welch each scored 14 and the Winston/Vasquez freshman duo had 12 and 11, respectively.
SBU and URI both shot 46 percent-Rhody was 0.4 higher- and the Rams outrebounded Bona by just three. English collected five rebounds, Bobby Planutis four. URI swiped six steals, Bona five. Rhody committed 11 turnovers, Bona 13. Statistically, it was a comparable game by nearly every measure.
The more experienced Rams had the knack for the clutch moment, allowing them to steal a significant road win. They improved to 14-5, 6-1 in conference play.
"I thought the effort, for the most part, was there," Schmidt said. "We've just gotta execute better. And I think with a young team, the more they're put in these different situations, hopefully they can learn and grow from them.
"But I was excited about the effort. We had a great crowd, much appreciated. We showed some promise. We've just got to continue to work and learn from some of the breakdowns that we had."