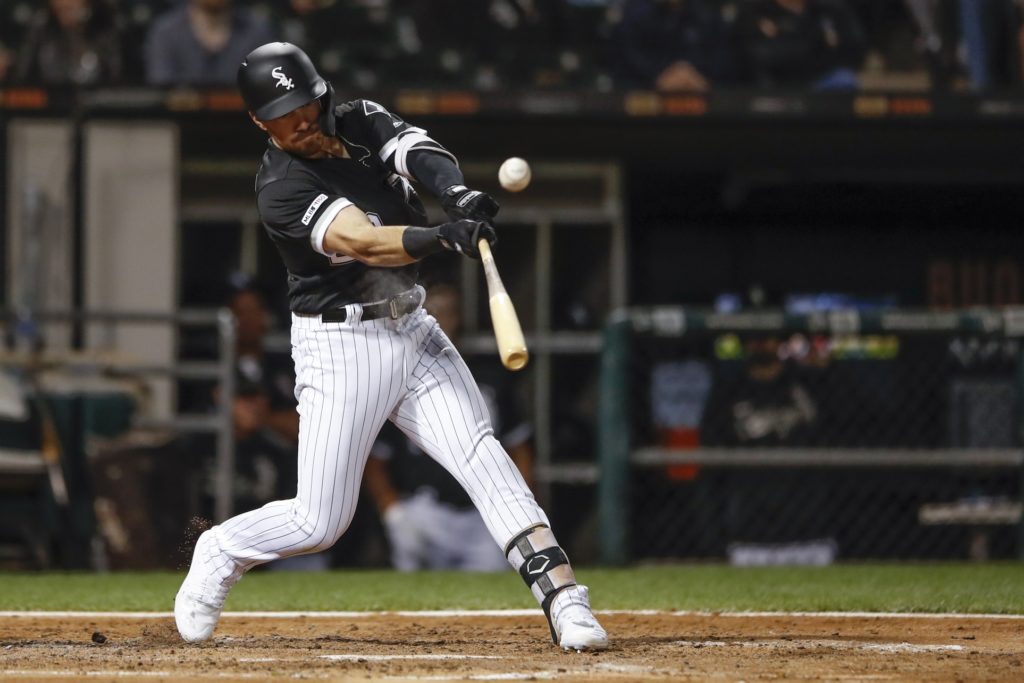 By BILLY HEYEN
Baseball's irony extends between MLB lines, too. Danny Mendick hit three balls relatively hard on Friday night, all of which turned into outs. He hit safely for the second night in-a-row, though, on the softest of four balls he put in play at Guaranteed Rate Field.
Mendick finished 1-for-4 on Friday night as the Chicago White Sox fell, 5-4, to the Los Angeles Angels. The former Pittsford Mendon and Monroe CC star played second base on Friday after playing third on Thursday, when he went 2-for-4.
In his first at bat Friday night, Mendick hit a ground ball back at Angels' lefty Dillon Peters. It came off Mendick's bat at 81 miles per hour, but hopped up nicely to the southpaw, who jogged over and tossed to first.
Mendick again took strike one in his second at bat of the night, but then he went after the second pitch and looped it into shallow right field. Kole Calhoun couldn't make it all the way in, allowing the ball to drop in for Mendick's third major-league knock.
Danny Mendick bloops one in for his third big-league hit in his second at bat Friday against Dillon Peters. #WhiteSox @caseyboguslaw pic.twitter.com/ZKKHuw1vGh

— Billy Heyen (@Wheyen3) September 7, 2019
Mendick hit the ball harder in the bottom of the sixth, lining a ball 94.2 mph off the bat to deep right field. But Calhoun ran that one down to prevent Mendick from his first MLB extra-base hit.
Danny Mendick gets robbed of extra bases in his third at bat. Hit this one 94.2 MPH. pic.twitter.com/Ox79DVDmxN

— Billy Heyen (@Wheyen3) September 7, 2019
The exit velocity went up for Mendick in his fourth at bat of the night, lining a Hansel Robles fastball to deep right off the bat at 98.9 mph. Again, Calhoun could get underneath the ball for the out, though.
Danny Mendick hit this one 98.9 MPH… Another out to show for it pic.twitter.com/lAdMF1W1ov

— Billy Heyen (@Wheyen3) September 7, 2019
After Friday night, Mendick is hitting .333 (3-for-9) in his short major league career with three singles and a run.
Mendick and the White Sox continue their series hosting the Angels on Saturday at 7:10 p.m. eastern time. Lefthander Andrew Heaney starts on the mound against Chicago.