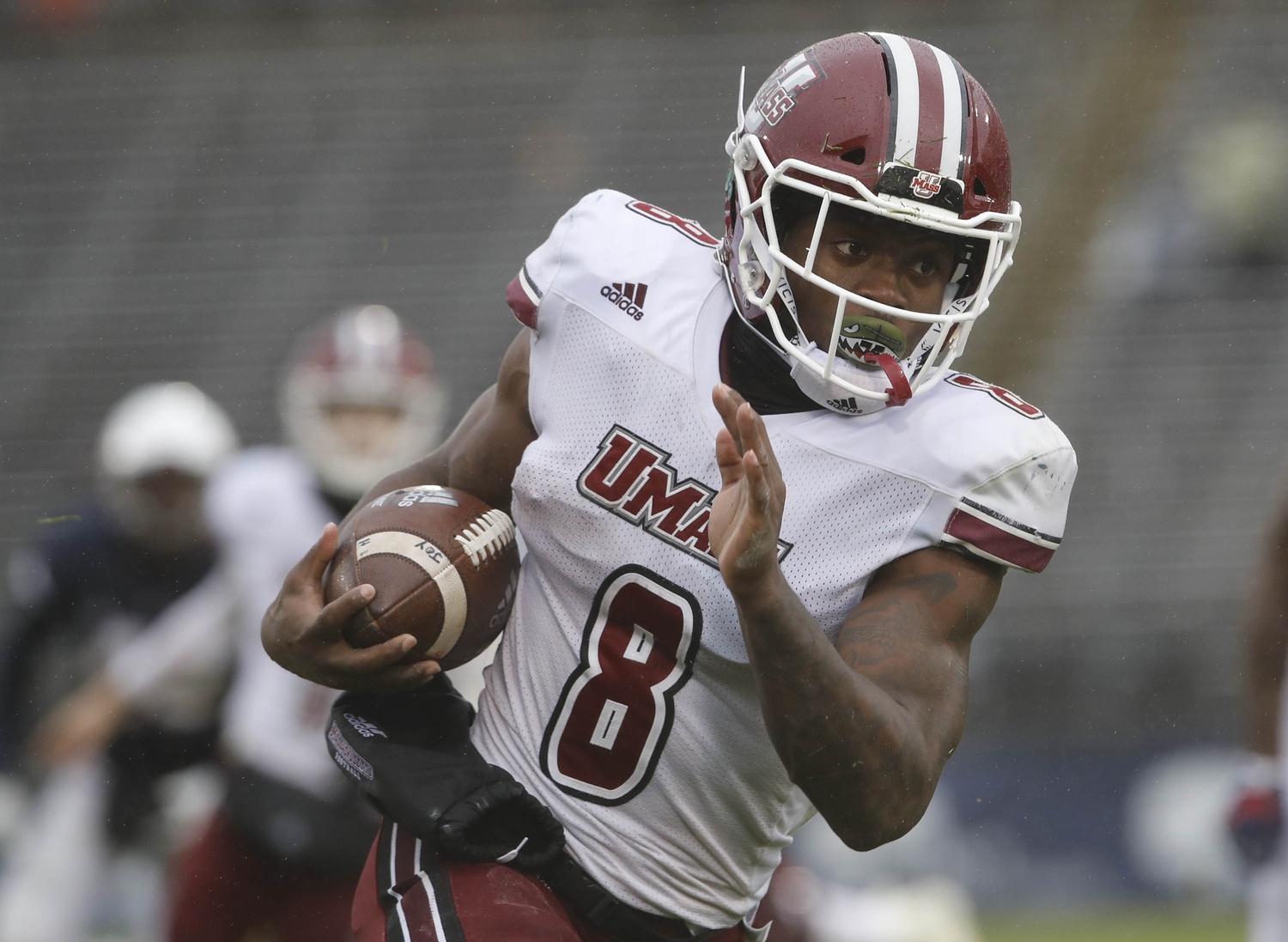 UPDATED: May 2, 2019 at 11:10 a.m.
By BILLY HEYEN
Marquis Young (Fairport/Massachusetts) thinks that people sleep on his speed, he said in a recent interview. But even as a freshman at UMass, he proved he could run with the top competition, taking a carry 83 yards to the house against Notre Dame.
Now, he'll get a chance every day to prove he can run with the best. Young has received a rookie camp invite from the Indianapolis Colts, UMass football confirmed on Twitter. Previous reports had indicated he'd be an undrafted free agent signing.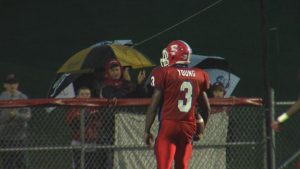 Young starred with the Red Raiders in high school, culminating in 1,381 rushing yards and 12 touchdowns as a senior. One Fairport alumnus has played in the NFL, per Football Reference: Frank Bucher, an end who played 23 games between 1925 and 1926. Fairport also had two players enter the league but not play a game: Shawn Johnson in 2004 and Mark Baniewicz in 2000.
Between Fairport and UMass, Young spent a year at Milford Academy, a prep school in New Berlin, N.Y. He hit the ground running with the Minutemen, as evidenced by the long run against the Fighting Irish in his first year on campus. Young led UMass in rushing all four of his seasons at Massachusetts.
At his pro day, Young completed 20 reps on the bench press, leaped 36.5 inches vertically and ran his fastest 40 in 4.49 seconds. He met with New England, Houston, San Francisco and Kansas City through the day, reported by Draft Analyst.
Four Section V alumni were expected to be involved in NFL movement today, and all four have been. Jermaine Ponder (Bishop Kearney) signed as an undrafted free agent with the Cleveland Browns. Micah Wright (Newark) received a rookie mini camp invite from the Arizona Cardinals. Zuril Hendrick (Pittsford Mendon) will head to rookie mini camp with the Chicago Bears. And now Marquis Young (Fairport) has a spot in Colts' camp.