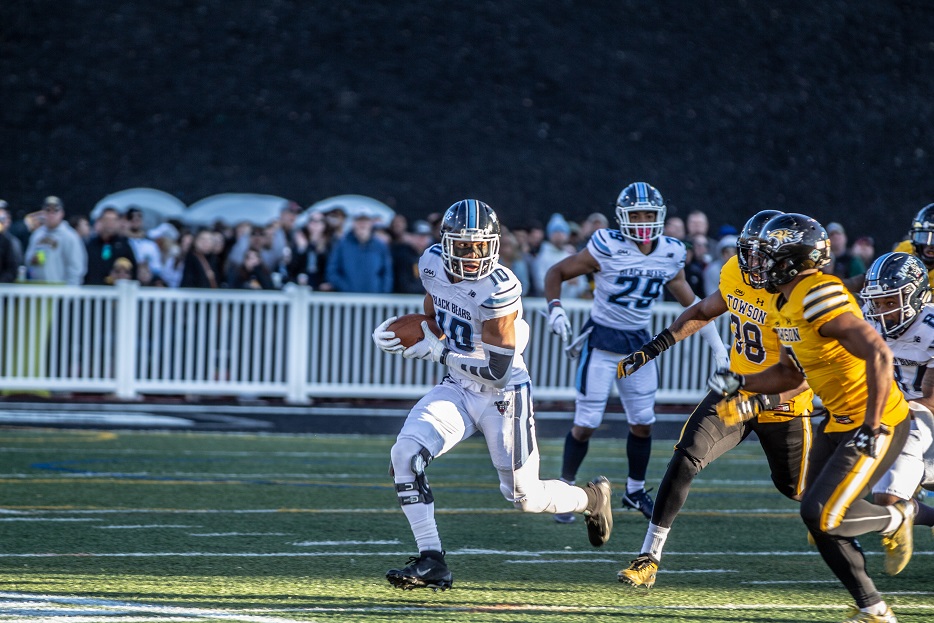 By BILLY HEYEN
During Micah Wright's (Newark) junior year at Maine, he tore his ACL.
"There was a voice in my head that told me this might be it," Wright told NFL Draft Diamonds, "and I'm sure other people thought the same."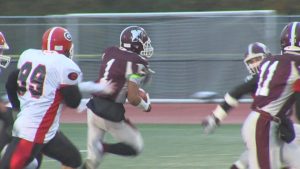 But instead, Wright grinded on his rehab to make it back to the Black Bears for a final four FCS trip in his senior year. That parlayed itself into a rookie mini camp invite with the Arizona Cardinals. A Newark alumnus has never played a game in the NFL, per Football Reference.
Wright was the Finger Lakes East Player of the Year as a senior in 2013 for Newark. He totaled 33 catches for 790 yards and nine touchdowns, and also brought two kickoffs back to the house. Wright holds the Newark records for receiving touchdowns, receiving yards and interceptions.
At Maine, Wright led the Black Bears in receptions in both his redshirt freshman and sophomore seasons. Then, he had that incomplete junior year, but he returned as a senior to team with Aquinas alum Earnest Edwards as a dynamic receiving duo. Wright averaged more than 40 catches a season at Maine.
The most notable rookie at mini camp for the Cardinals will be No. 1 overall pick Kyler Murray from Oklahoma. Wright may get the shot to catch passes from the only player to have been a first rounder in the MLB and NFL drafts.
Four Section V alumni were expected to be involved in NFL movement today, and all four have been. Jermaine Ponder (Bishop Kearney) signed as an undrafted free agent with the Cleveland Browns. Micah Wright (Newark) received a rookie mini camp invite from the Arizona Cardinals. Zuril Hendrick (Pittsford Mendon) will head to rookie mini camp with the Chicago Bears. And now Marquis Young (Fairport) has a spot in Colts' camp.