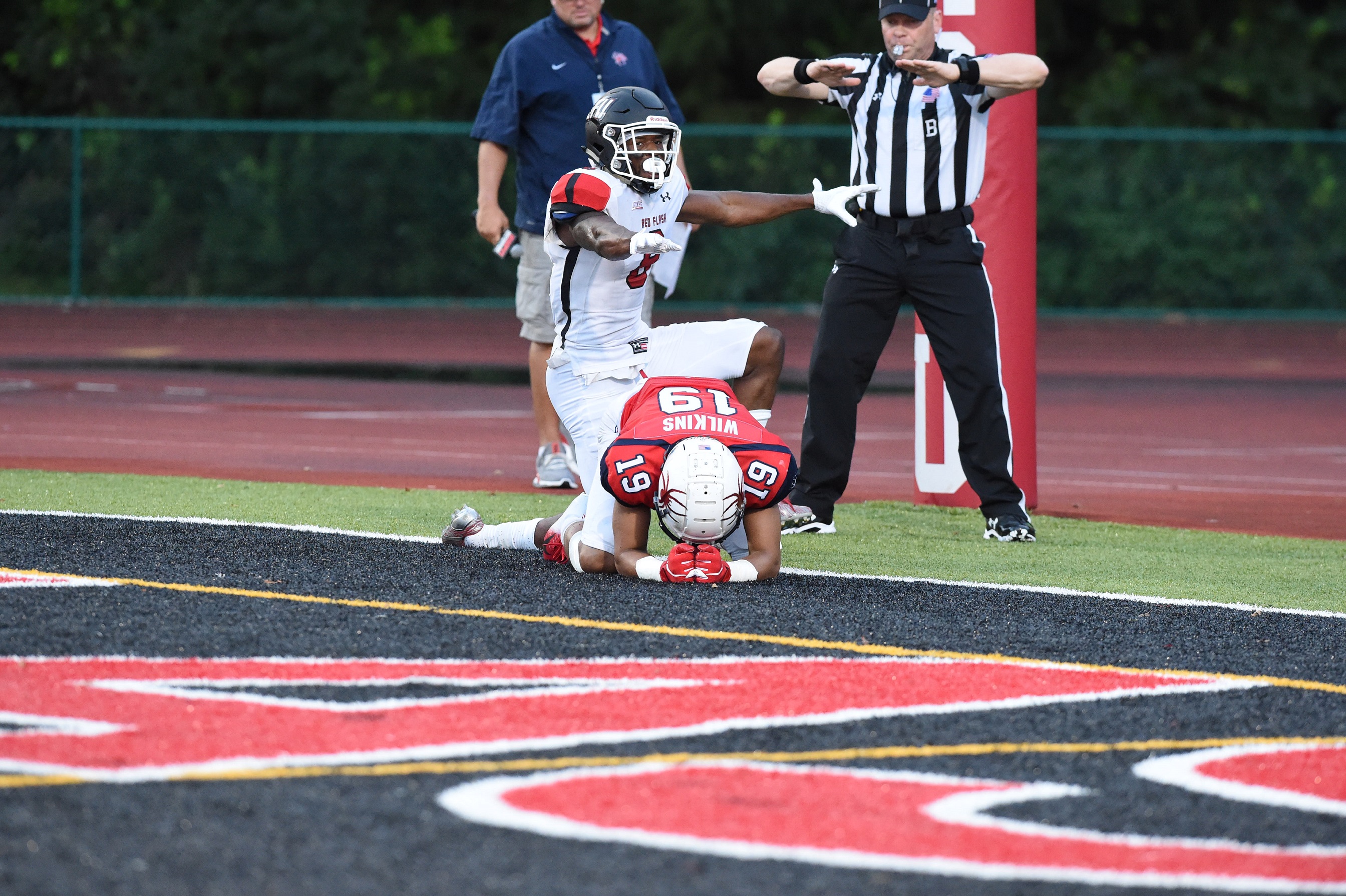 By BILLY HEYEN
Jermaine Ponder (Bishop Kearney/St. Francis) picked up a football when he was 9, hoping to provide for his mother, he tweeted last night. On Saturday, the next step of his football journey became clear: He'll head to the Cleveland Browns as an undrafted free agent, per multiple reports.
I'm really in the NFL…………. Wow

— Pon???? (@JermainePonder) April 27, 2019
Ponder was a wide receiver and cornerback in high school at Bishop Kearney under head coach Eddie Long. His largest impact came on the defensive side, where he made 39 career tackles, including 25 solo and three for loss. In his senior year, Ponder intercepted six passes.
The only Bishop Kearney alum to play a game in the NFL was Quentin Gause, per Football Reference. Gause played in three games as a linebacker for the Denver Broncos in 2016.
After Kearney, Ponder attended Jireh Prep (N.C.) before heading off to the Northeast Conference's St. Francis Red Flash. He redshirted the 2014 season at St. Francis before playing three seasons with limited impact. Ponder's senior year was a different story, though.
This past season, Ponder recorded 24 tackles, 16 passes defensed and an interception for the Red Flash. That included a standout day against Bryant, when Ponder broke up five passes and notched four tackles, including one for a loss.
Ponder might have piqued NFL teams' interests even further at his St. Francis pro day. There, he ran the 40-yard dash in 4.47 seconds, had a vertical leap of 40 inches and broad jumped 11 feet, 1 inch.
The cornerback room in Cleveland will be filled with talent, starting with last year's first round pick Denzel Ward and a second rounder this season from LSU, Greedy Williams.
Four Section V alumni were expected to be involved in NFL movement today, and all four have been. Jermaine Ponder (Bishop Kearney) signed as an undrafted free agent with the Cleveland Browns. Micah Wright (Newark) received a rookie mini camp invite from the Arizona Cardinals. Zuril Hendrick (Pittsford Mendon) will head to rookie mini camp with the Chicago Bears. And now Marquis Young (Fairport) has a spot in Colts' camp.