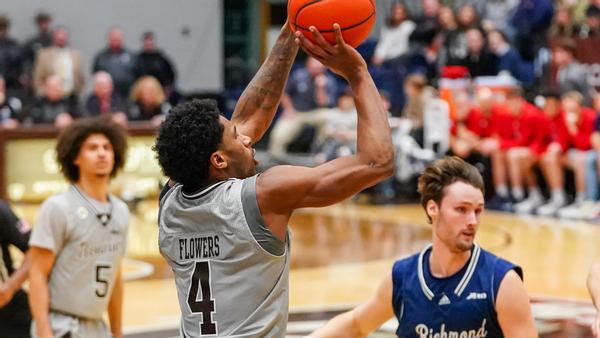 By KEVIN L. SMITH
The St. Bonaventure University Athletics Department announced the Atlantic-10 national television schedule for the men's basketball team, along with its first match-up in the Legends Classic at the Barclays Center in Brooklyn.
The Bonnies will appear back-to-back weekends on A-10 ESPN Friday Night Showcase. The team will face Saint Joseph's on Jan. 26 then Dayton on Feb. 2.
St. Bonaventure's match-ups against VCU on Jan. 3 and Jan. 30 will be televised on CBS Sports Network. On Jan. 13, Bonas will go up against Fordham on USA Network.
In February, the Bonnies are scheduled to face UMass on NBC Digital (Feb. 7) and USA Network (Feb. 24), Duquesne (Feb. 10) on an ESPN Network yet to be determined and La Salle on ESPN+ (Feb. 21).
On March 9, the Bonnies are slated to take on Saint Louis on USA Network, also the team's regular-season finale.
St. Bonaventure's 14-18 record during the 2022-23 season included an 8-10 mark against A-10 opponents.
The Bonnies will go up against Big XII foe Oklahoma State in the opening round of the Legends Classic at 6:30 p.m. Nov. 16 on ESPNU. It will be the first-ever meeting between the Bonnies and Cowboys.
Notre Dame will take on Auburn in the other tournament match-up. The Legends Classic's third-place game is scheduled for 4:30 p.m. Nov. 17 on ESPNU, with the championship game to follow at 7 p.m. on ESPN2.