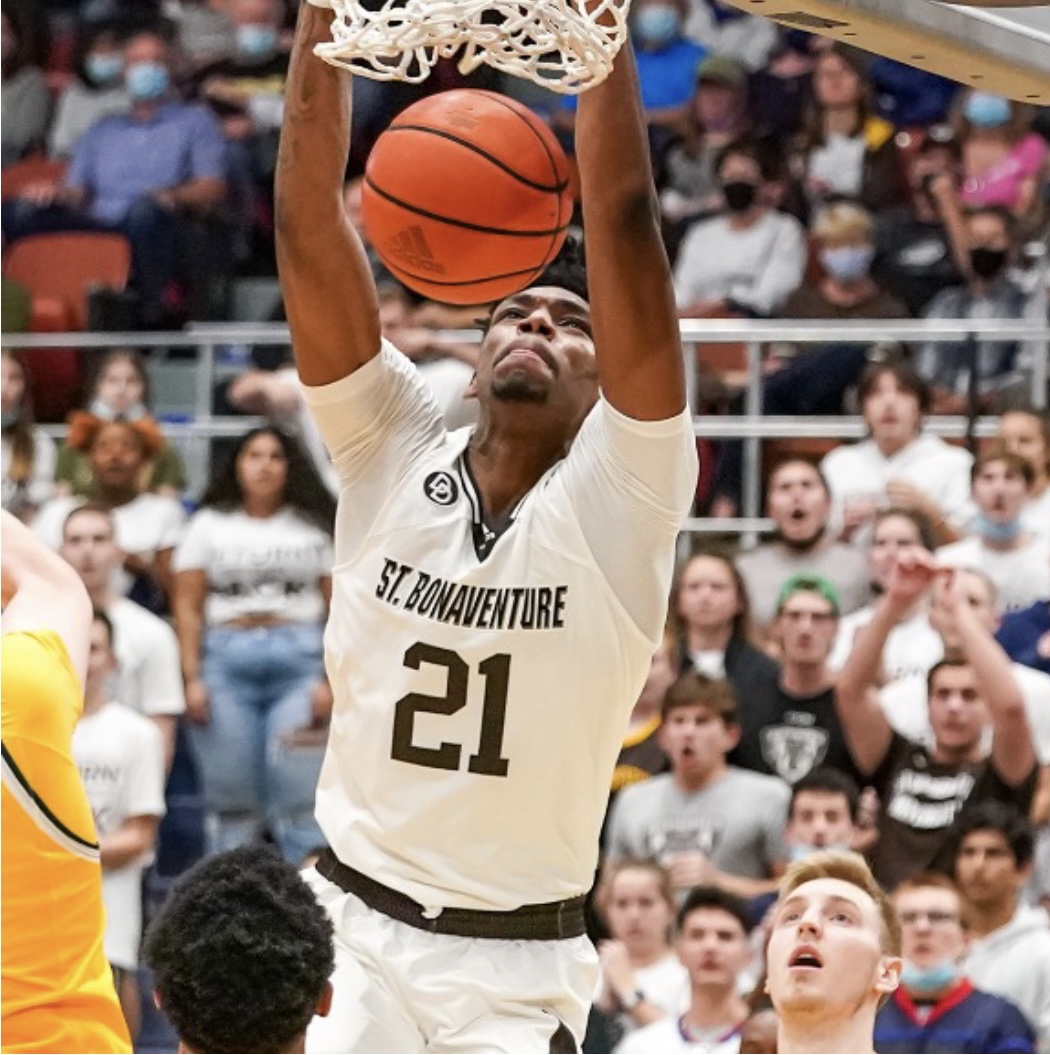 By CHUCKIE MAGGIO
Osun Osunniyi grimaced on the bench, towel on his head and ice on his ankle, unable to help decide the game's outcome after an apparent ankle sprain. St. Bonaventure defense huddled, forced to defend three Saint Joseph's possessions in the final minute without the reigning Atlantic 10 Defensive Player of the Year.
The Bonnies expected the Hawks to fight but could not have foreseen as much adversity as they faced Saturday evening at Hagan Arena. Despite Osunniyi's injury and a sub-40 percent field goal success rate, however, they escaped Philadelphia with a 54-52 victory, their seventh straight.
"We gutted it out," Bona coach Mark Schmidt remarked to WPIG. "We found a way to win. It wasn't pretty… Some games are gonna be like this, especially on the road where it's like a rock fight."
Osunniyi had been a typical defensive standout, grabbing seven rebounds and blocking five shots before he suffered the injury with 8:26 remaining and Bona trailing by a point. His matchup with Hawks big man Ejike Obinna exemplified the very rock fight Schmidt alluded to, with just 40 of the 106 total points being scored in the paint area.
Saint Joseph's nearly toppled SBU by way of the 3-pointer, as Taylor Funk and Jordan Hall combined to sink nine of the team's 11 baskets from beyond the arc. Bona, conversely, made just 2-of-18 from deep.
The Bonnies found trouble scoring from any level, missing 17 shots in the paint. Kyle Lofton missed 14 of his 20 field goal tries, while Jalen Adaway was the only Bonnie to shoot 50 percent. Adaway managed 14 points, the lowest for any of the team's leading scorers in a win this season, while Lofton and Welch tallied 12 and 11, respectively.
The same strategy Bonaventure was able to exploit during the first meeting with Joe's, with Obinna playing deep in the paint and leaving midrange jumpers open, did not work in its favor again; it did not convert many of the same shots it made on Jan. 29.
"We struggled," Schmidt acknowledged. "They played back in the five-man and really took away a lot of our stuff."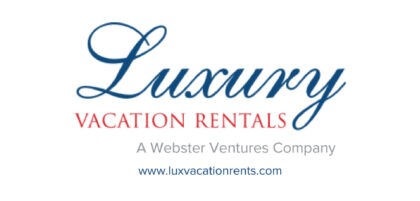 Adaway flushed home the go-ahead basket off a lob from Jaren Holmes, putting SBU up 53-52 with 38 seconds to play. It was a play displayed prominently in the box score after a play that wasn't, when Adaway saved a turnover by diving for a loose ball before it could go out of bounds. The ball found its way to Welch, who drilled a 3 to cut the Hawks' lead to 47-46 with 8:59 left.
Bonaventure's defense kept any deficit in single-digits, culminating in a 20-10 run that won the game over the last 12:36. Osunniyi understudy Abdoul Karim Coulibaly gave the Bonnies the lead on a jumper with 5:45 remaining, after which the Hawks went 1-of-8 from the field and committed three turnovers.
Welch was the defensive playmaker late, starting with his block of a Funk corner 3 with 23 seconds remaining and SBU leading by one. The senior proceeded to take a charge on Obinna just outside the restricted area to retake possession with 11 seconds to play.
Holmes and Lofton sealed Bona's win, and avoided being the second team virtually eliminated for an at-large bid in Philadelphia on Saturday, by deflecting and stealing Hall's baseline inbound as time expired.
"I thought we defended. Gave up too many 3s, especially to Funk, but I thought our guys fought," Schmidt assessed. "And the last 30 seconds, they got the ball back three or four times, but I thought our guys did a really good job on baseline out of bounds defense."
With Osunniyi's status in limbo and a massive matchup with VCU just three days away, there is an air of uncertainty entering the final week of the season. The Bonnies are heading directly to Richmond rather than returning to campus.
On Saturday, at least, Bona showed it can pull off a win without its star big man. The "24-hour rule" to celebrate an 11th win in league play figures to be heavily utilized while the Bonnies sort out Osunniyi's status.
"This time of year, it's about winning games," Schmidt noted. "It doesn't matter how it looks. It's about winning games and we won another one on the road tonight."