By CHUCKIE MAGGIO
The Dayton walk-ons rushed onto the court to the delight of nearly all of the 13,409 attendees, the surest sign of a dominant victory. St. Bonaventure stars Kyle Lofton and Osun Osunniyi had been seated for over five minutes by then, the surest sign of a rout on Bonaventure's end.
The Bonnies did not ride the momentum of a 20-point win over VCU last Friday into University of Dayton Arena on Tuesday. They watched an early lead devolve into a double-digit halftime deficit, managing just four points over the final 10:23 of the first half. They missed 12 of their 13 3-point attempts in the second half, part of a 4-of-23 clip for the game from beyond the arc. They also had no answer for star frosh DaRon Holmes II, who made more field goals (10) than four-fifths of their starting five combined.
Dayton dominated, winning 68-50 and extending its win streak over Bona to seven games. SBU was held to its second-lowest scoring output of the season, with only Jalen Adaway reaching double figures.
"We played a really good team that did a really good job of getting us out of rhythm," Bonnies coach Mark Schmidt remarked.
Bona's offense resembled the Virginia Tech blowout, with just one more made field goal out of 54 than it sank against the Hokies.
Adaway came out hot, hitting his first four jumpers, but was just 2-of-8 after that initial burst. The Flyer faithful jumped on the senior forward after two particularly off-target shots, serenading him with chants of "Airball!" for the remainder of the contest.
Bona's guards had a worse night than its frontcourt, as the starters combined to miss 24 of their 29 field goal attempts. Jaren Holmes was 1-of-12; Kyle Lofton 3-of-11; and Dominick Welch 1-of-6, missing all five of his 3-point tries.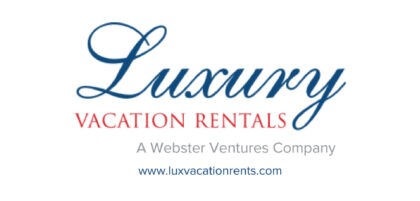 Schmidt's group did not blatantly mismanage the ball; the team committed just eight turnovers. It held a 9-6 edge on the offensive glass, outrebounded by just two boards despite a 19-percentage-point difference from the field.
The Bonnies, plainly and simply, did not execute offensively. They were outscored 32-20 in the paint and made six fewer 3-pointers.
Dayton, on the other hand, executed uncharacteristically well. Koby Brea recorded a career night, pouring in 20 points on the strength of making six of his seven 3-point shots. Kobe Elvis was the third Flyer in double figures, hitting four 3s and tallying 14 points in 21 minutes.
Star freshman Malachi Smith found his teammates all night, dishing 12 assists to just three turnovers. The last Bona opponent to record that many assists was Ohio's Jason Preston, who now plays for the NBA's Los Angeles Clippers, in 2019.
"When they shoot like that, they're hard to beat," Schmidt noted. "You have to give up something, and they played really well. They hit shots and made it difficult on us."
The closest the Bonnies got during the second half was when they cut the deficit to 39-31 with 15:04 remaining. Elvis responded with a 3-point jumper that started a 15-7 run. SBU did not obtain enough stops to pull off one of its frequent second half charges, as Dayton scored on 14 of its 28 possessions in the period.
Bona's three four-year starters have never solved the Flyers, winless in four tries. Two of those games were nail-biting one-possession defeats, one settled in double overtime. This contest, decidedly, was not, as Dayton's young talents were more potent on their home court.