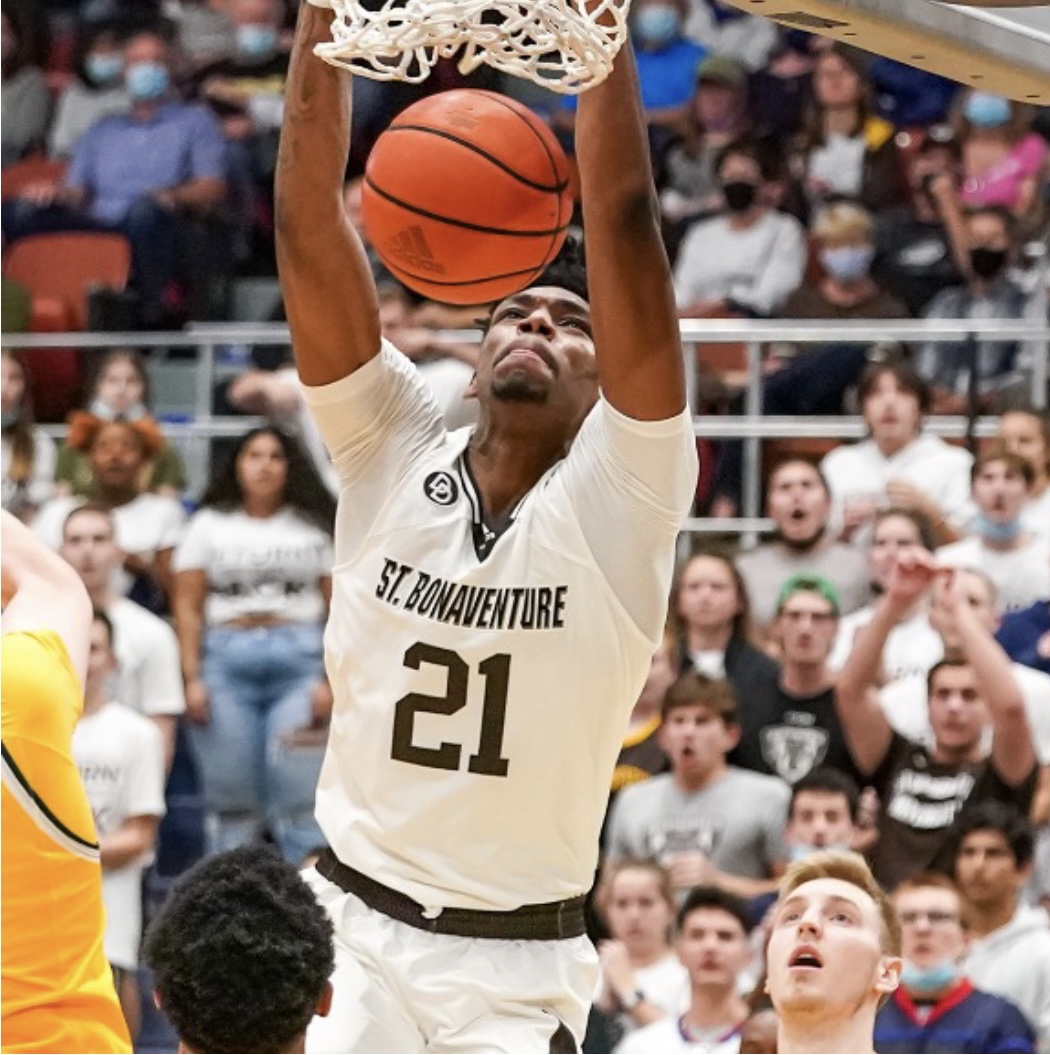 By CHUCKIE MAGGIO
St. Bonaventure played more basketball than it bargained for after 25 days off.
The Bonnies looked rusty in their first game since Dec. 17, trailing by as many as 12 points to the unremarkable La Salle Explorers. A 19-9 run over the final 8:57 of regulation was enough to force overtime at Tom Gola Arena, where Bona scored the first six points of the extra session and prevailed 80-76. Osun Osunniyi asserted himself in the second half, scoring 13 of his 15 points in the second half in arguably his most dominant offensive performance of the season.
SBU improved its record to 9-3 overall with the conference-opening victory, its second in the last three after a loss to Rhode Island last year. This contest, however, came under much different circumstances than Atlantic 10 openers of seasons past.
"It was difficult. We weren't smooth," Bonnies coach Mark Schmidt remarked. "It looked like we were off for 25 days in the first half."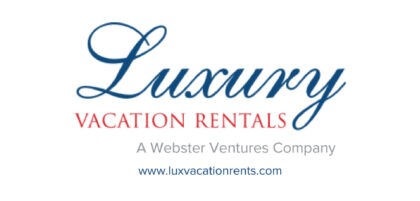 Bonaventure needed time to find its bearings offensively, making just two of its first 11 shots and committing five turnovers over the first 10 minutes as the Explorers jumped out to a 16-7 lead. Jalen Adaway kickstarted the offense with seven points in a three-minute span to tie the game at 20, after which the teams went back and forth for the rest of the half, SBU trailing by just three at the break.
Any momentum Bona regained at the end of the first half, however, faded at the start of the second.
La Salle forward Mamadou Doucoure was hit with a technical foul after getting his shot block as time expired before halftime, but Kyle Lofton only made one of the two technical free throws to begin the second. This set off a series of Bona mistakes, including Dominick Welch missing a fast break dunk that would have given the team its first lead since the score was 2-0; two missed Osunniyi layups; and turnovers from Lofton and Osunniyi that, combined with back-to-back La Salle 3-pointers, gave the Explorers a 12-point lead with 13:50 to play.
The Bonnies still trailed by 10 with 8:57 remaining and, while they have made a habit of second-half surges this season, had done little to inspire confidence in a comeback. Osunniyi answered the challenge by producing nine points of Bona's next 13 points, hammering down a putback dunk to take the lead with 3:42 remaining. The lead swung back and forth a few more times before a Lofton step back jumper tied the score at 70 and Bona, desperately needing a stop, forced overtime on Anwar Gill's missed jumper at the end of the shot clock.
"He'd been struggling offensively and I thought he played much better in the second half," Schmidt said of Osunniyi. "And that's how we need him to play. For us to be good, he needs to be active like that: blocking shots, finishing, putbacks and stuff. And I thought he was big tonight, especially the last 10-12 minutes."
The Bonnies, who at one point were outscored 20-8 in the paint, ended up with a 30-26 paint advantage. La Salle attempted 37 3-pointers, the most a Bona opponent has all season, and missed 25 of them. Josh Nickelberry kept the Explorers in the game with five 3-point makes.
SBU didn't look like the team laboring through a long layoff in overtime until it was time to ice the game at the free throw line. The Bonnies had converted 14 of their 15 free throws until OT, where they missed five of 10. Lofton, who missed both of his, jokingly acknowledged on Twitter that he has some running to do on Bob Lanier Court. Ultimately, however, his 18 points and eight assists were enough to win.
Bona's starters logged 222 of 225 total minutes, with Abdoul Karim Coulibaly entering for two minutes and Quadry Adams playing for one of them. Linton Brown and Oluwasegun Durosinmi did not make the trip due to COVID-19 protocols.
If anything, the Bonnies' starters got a win along with their fair share of conditioning in their first game in almost a month.
"We didn't play great," Schmidt admitted. "I knew we weren't gonna play great coming off 25 days, but I thought we showed some mental toughness, some grit, and that's what we like to see."