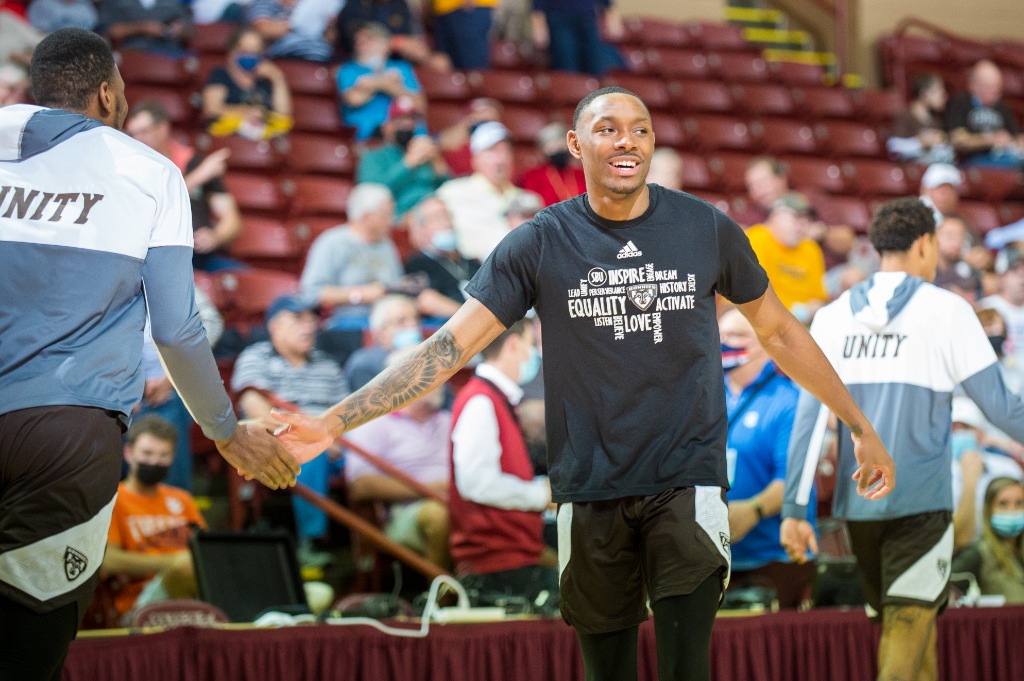 By CHUCKIE MAGGIO
Four-on-four basketball and individual drills had been St. Bonaventure's default practice settings since the program was impacted by COVID-19 around the New Year.
Bonnies head coach Mark Schmidt said his team, which saw games at Dayton and against Saint Louis postponed due to positive COVID-19 tests within its program, will not have a full roster in its Atlantic 10 opener at La Salle on Tuesday night. While Schmidt did not specify which players will be unavailable, he did acknowledge that the team hadn't had 10 players available to practice until two days ago. A-10 rules require teams with at least seven healthy scholarship players and one coach to play league games as scheduled.
The Bonnies' Twitter account posted pictures Monday night of Jalen Adaway, Kyle Lofton and Osun Osunniyi landing in Philadelphia, so three starters are accounted for.
"It's like having an injury… everybody's going through it," Schmidt remarked on Monday. "It's the 'next man up' mentality and gives somebody else an opportunity to play. That's what we've always done when we've had an injury, and we look at COVID-19 as an injury. That guy can't play, or this guy can't play, and the next guy has to step up. Everybody's on scholarship and when you get your opportunity, hopefully you can produce.
"Everybody wants to play and some guys are gonna get that opportunity. Hopefully they play well."
The Bonnies have not played at all since Dec. 17, the longest in-season layoff in the program's 102-year history. They suffered a blowout loss in their last public appearance, dominated wire-to-wire by Virginia Tech in Charlotte. They are also starting A-10 play in Tom Gola Arena, which hasn't been kind to them in recent memory.
Some of SBU's most unexpected losses in recent memory have occurred at Gola, where it has been victorious just once in its last five games. The Explorers were in the Atlantic 10 basement, burdened by a 10-game losing streak, when they shocked the Bonnies in 2016. La Salle announced second-leading scorer Ed Croswell was leaving the team the day before the 2020 meeting and still handled a more talented Bona squad, leading by as much as 19.
La Salle's 0-2 start to conference play, then, may hold little bearing on how Tuesday's contest will unfold. This is especially true considering the Explorers have missed their leaders in multiple statistical categories. Leading scorer Josh Nickelberry was on the bench against VCU this past Saturday but did not dress, while third-leading scorer Jhamir Brickus was not in the building. Leading rebounder Christian Ray missed the Dec. 30 loss to Fordham but has since returned to the lineup.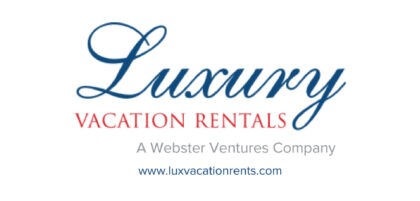 The Explorers are 5-7 overall in Ashley Howard's fourth season as head coach, with all five wins coming at home against current NET Quad 4 opponents. VCU and George Washington are the only league teams with less potent offenses than La Salle, which averages 69.3 points per game on 41.6 percent shooting.
La Salle finds its points in transition, with 18 percent of its scoring through two games of A-10 play coming off turnovers and 13 points in the VCU game coming on fast breaks. For Bona, which committed 20 turnovers against Virginia Tech, ball security and transition defense would be points of emphasis even if the team was well-conditioned.
"They play with four guards; their big guy (6-foot-10 forward Clifton Moore, who has made two 3-pointers this season after making 10 last year) can shoot from the perimeter," Schmidt acknowledged. "So it's really important for us to get back and really set our defense and make them play a five-on-five game."
Moore has started A-10 play on a tear, following a 26-point, eight-rebound performance against Fordham with a double-double (21 points, 12 rebounds) against VCU. He made 20 of his 29 shots over those games, the first two 20-point games of his collegiate career. La Salle is 5-4 when Moore, who transferred from Indiana in 2019, reaches a double-figure point total.
"Moore is terrific. Back-to-the-basket guy; a double-double guy," Schmidt assessed. "… They've got a bunch of really good players, one-on-one players. They've got a bunch of guys who can really score the basketball. They've always been like that and they're like that again this year."
The injury/COVID uncertainty looming over both sides is unlikely to be settled before warmups, but the objective to secure a victory remains the same. The Bonnies have won six of their last eight conference openers and need to dispatch La Salle, mostly to avoid a precipitous drop in their NCAA Tournament metrics.
The Bonnies, at least, appear poised to play again. The coronavirus has certainly tested their patience.
"I know our guys are excited to play against La Salle," Schmidt said. "That's what they like to do; practice isn't something they look forward to every day. We'll see how it goes. Some teams come back and play well and some teams don't. Hopefully we're one of those teams that comes back and plays well on Tuesday."
The game is scheduled to tip at 7 and will be streamed on ESPN+.