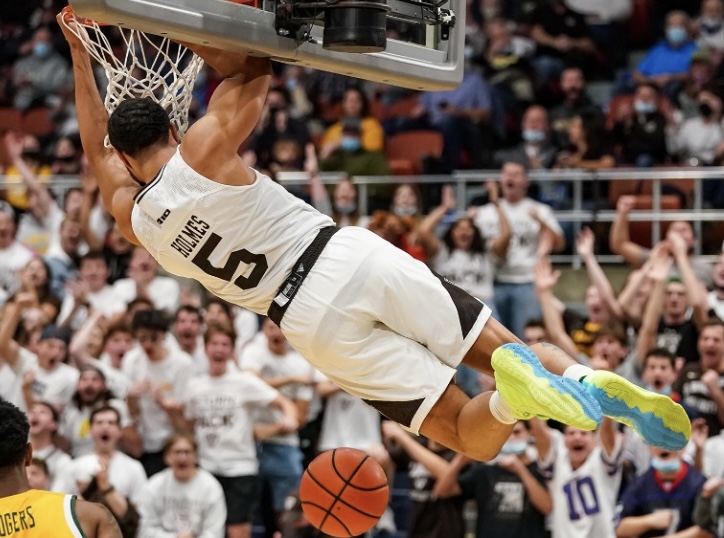 By CHUCKIE MAGGIO
Jaren Holmes wanted to put Abu Kigab on a poster.
The St. Bonaventure senior caught Dominick Welch's tipped rebound off a missed Marcus Shaver Jr. layup, glanced across the floor and opted to push the ball coast-to-coast. Holmes breezed past 6-foot-8 Emmanuel Akot and raised his right arm for the tomahawk, only denied an emphatic two points by a helping Kigab's chest-bumping fourth personal foul.
"There was an emphasis in the locker room," Holmes noted after Sunday night's Charleston Classic final, "to play violently. And we just tried to do that from the jump."
Bona's 2021 Atlantic 10 Second Teamer couldn't finish that highlight play against Boise State in the Charleston opener, but no matter; he calmly made both free throws. Holmes already owns a similar eye-popping dunk to the one he was trying to pull off, an and-one slam over Canisius forward Jacco Fritz.
Holmes, the freshly minted A-10 Player of the Week, has played with imposition throughout Bonaventure's 5-0 start. The Romulus, Mich. native tied for second nationally entering Monday's games with 40 free throw attempts; Iona forward Nelly Junior Joseph has attempted two more shots from the line.
Holmes attempted a career-high 12 free throws against Darryl Morsell, the player he's tied with, and Marquette. While not the team's most accurate shooter, converting 72.5 percent of his foul shots, the Bonnies are 6-2 over the last three seasons when their three-year co-captain takes at least eight freebies. He is also, at least for now, the team's leading rebounder with 8.2 boards per contest.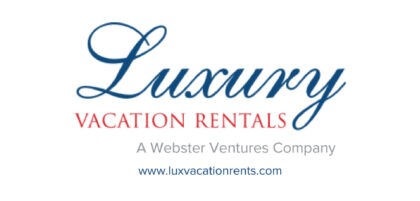 Only Kyle Lofton has a higher usage rate on SBU than Holmes, who is directly involved in 25 percent of Bona's offensive plays. Even with all that activity, Holmes is second to Osun Osunniyi in player efficiency rating (PER) among Bonnies' starters.
"I think a little bit of our experience took over [against Marquette]," said Holmes, who recorded a 19-point, 13-rebound double-double against the Golden Eagles. "We kind of showed how many games we've been in together; how many close ones, how many tough ones and, when it comes down to it, how we fight for what we want- and that's a win."
Holmes is a fan favorite, in part, because of his relatable journey from overlooked junior college product to all-conference player. The sports media major is also embraced for the glowing ways he describes his experience at the school and in the program during interviews.
As he high-fived hands both big and small on the way to the bus following Bona's three Charleston Classic victories, Holmes described being "honored" to play for SBU.
"We don't have the best facilities; we don't get five-star [recruits]," Holmes acknowledged. "We get hard-working, blue collar guys. We just go out there and work every day, and that's what we showed."
People told Holmes before junior college that he would never reach this level, that his ceiling was Division II. Now he is one of 13 Bonnies to win multiple A-10 Player of the Week awards.