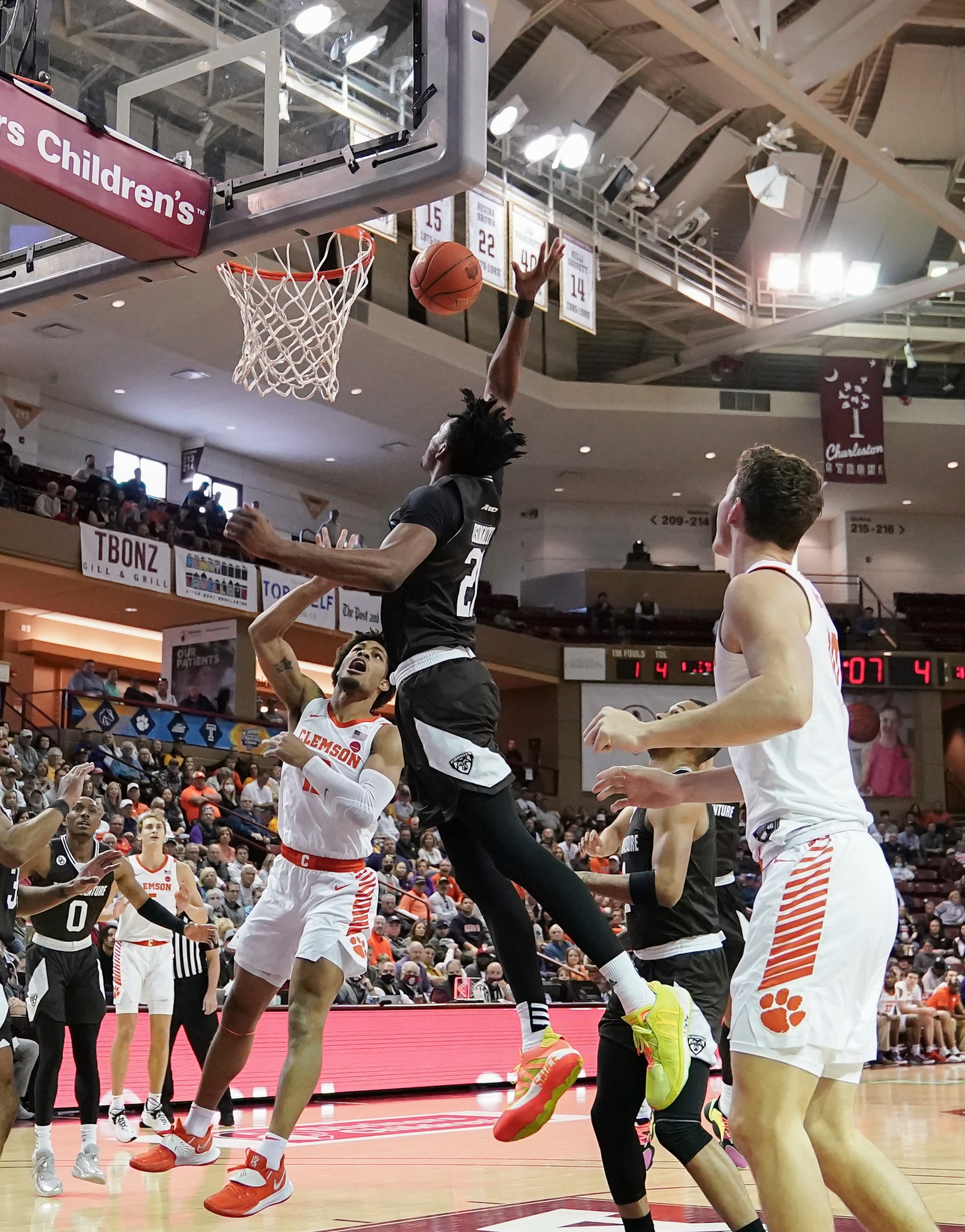 By CHUCKIE MAGGIO
CHARLESTON, S.C.— His teammates swarmed him, overjoyed with his heroics in a game St. Bonaventure sorely needed a few heroes.
Kyle Lofton, who routinely scoffs at criticism over his 3-point shooting, vows to keep taking jumpers no matter how low his percentages are, saw that self-confidence rewarded in the second half of Friday's Charleston Classic semifinal. St. Bonaventure, which again tested the limits on how poorly it could shoot before halftime, how far it could fall behind and still claim victory, overcame a 10-point deficit at the break.
St. Bonaventure defeated Clemson 68-65 in front of 3,464 raucous fans at TD Arena. The Bonnies improved to 4-0 and will face the winner of West Virginia and Marquette in the championship Sunday at 7:30 p.m.
"We just showed some physical and mental toughness," Bonnies coach Mark Schmidt commented. "We didn't panic. Even the huddles, we're alright; we're gonna work at it. And that's what we did.
"I'm just blessed to have five seniors that understand what it takes to win. You don't panic; you just keep on working, getting stops and scores. We hit some big, big shots, got some stops and we beat a really, really good team."
Lofton and Jaren Holmes combined to score 32 points in the second half, more than the 26 total points Bona tallied in the first, to help outscore Clemson 42-29 over the final 20 minutes. The Bonnies made as many second-half 3-pointers (10-of-12) as they had converted through the first three games of the season (10-of-46).
Lofton finished with 22 points, Holmes 19, while Jalen Adaway added 14 points and six rebounds. Each starter logged at least 36 minutes, with Dom Welch swishing three 3-pointers and Osun Osunniyi recording 11 rebounds and dishing three assists to go along with his four points.
Bona had made 14 or more 3-point shots in just three games since 2010: the George Washington blowout at the Reilly Center in February; the 2017 Maryland-Eastern Shore game; and the triple-overtime classic against Davidson in 2018.
"I'm not sure I can shoot 10-for-12 going out there now by myself," Schmidt remarked.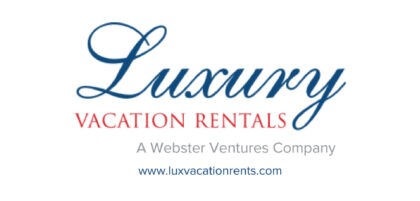 Bona trailed by 14 points with 13:30 remaining before uncorking a 21-2 run over the next 7:34. Five of those seven field goals were 3-point jumpers, a dramatic turnaround from its 10-of-32 field-goal clip (31.3 percent) overall in the first half.
Holmes explained that some of the Bonnies' comeback pedigree comes from practice.
"We practice situations like that all the time in practice," Holmes said. "Coach Schmidt prepares us for situations like that, stacks the teams from which it's almost hard, unbeatable to where we have to almost fight to get one basket to go. So we're prepared for moments like that. Our togetherness and our brotherhood, it just shows. And the Bona faithful, they got us through it again. Without them… they're the best fan base in the country."
The comeback was reminiscent of a rally in the absence of fans, when Bonaventure stunned VCU with a 45-14 second half at the Reilly Center last season. The Bonnies actually had the same 31.3 percent shooting mark in that first half against their conference rivals as they did Friday.
"I told the guys when we were down, we were down like 14, I was like, 'We've been here before, even last year,'" Lofton said. "Five seniors, I feel like that shows our poise and how confident we are. We've got a lot of tough guys; we've got a lot of fight. We're gonna fight until the buzzer rings, so I told everybody, 'We've been here before. Don't panic."
The Tigers responded, as Nick Honor tied the game with a second-chance layup with 1:59 remaining and Tyson Hunter answered Jaren Holmes's 3-pointer with a jumper to thin Clemson's deficit to one point with 1:16 remaining.
Clemson had possession with a chance to send the game to overtime, which Honor intended to do after passing up an open layup and rushing to the 3-point arc. Holmes got a piece of Honor's last-gasp attempt, blocking his second shot of the afternoon to seal a spot in the title game.
"Once he tried to dribble it out, I knew he was going straight to the 3," Holmes recalled. "I just knew I couldn't foul. He's a little shorter than me, so I just kind of tried to use my length and defend without fouling, stuff we always do in practice."
Clemson represents St. Bonaventure's second win in its last three games against Atlantic Coast Conference (ACC) opponents. The Bonnies received a lion's share of attention entering the season and now have their first power-conference victory of the year to support their claim to a national ranking.
Holmes acknowledged that SBU's players, along with their rabid fans, won't soon forget this win. Some of the fans responded in kind as he spoke, banging their hands on the windows facing the media room in appreciation of Bona's efforts.
"It was just exciting," Holmes said. "These are games we dream about playing in. It's a situation, a game, you can talk about forever. This will always be one of those games, it'll be talked about back in Olean, in Upstate New York.
"It's an honor to play here at Bonaventure, to play for these fans and with these guys on the court."