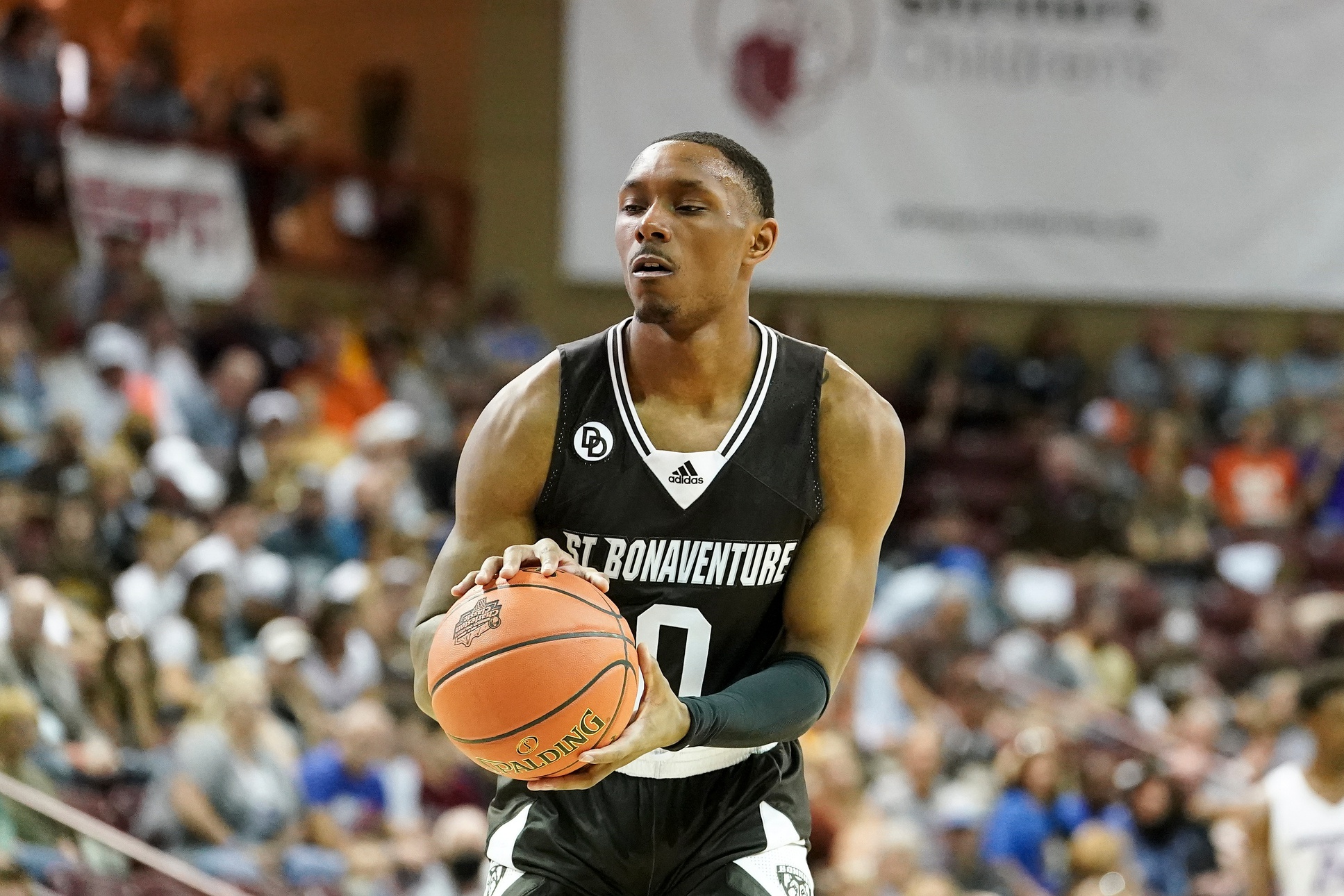 By CHUCKIE MAGGIO
CHARLESTON, S.C. — Kyle Lofton and Osun Osunniyi pumped their fists after each Dominick Welch foul shot, a tacit acknowledgement of what their team accomplished during the second half of the Charleston Classic opener.
St. Bonaventure overcame multiple field goal droughts that spanned over four minutes apiece, including an 0-for-8 skid before halftime, to hold off Boise State 67-61 at TD Arena. The Bonnies improved to 3-0 and will play Clemson in the 2 p.m. hour on Friday, where a win would place them in the tournament final.
"I thought we played a good game," Bonnies coach Mark Schmidt remarked. "Not a perfect game; we struggled offensively in the last 10 minutes of the first half. But we overcame that."
Bona center Osun Osunniyi played all but five minutes after being unable to complete last week's games against Siena and Canisius with back issues. The SBU defense reflected its anchor's availability, holding the Broncos to 19-of-58 (32.8 percent) field-goal shooting. Boise State stuck around, a credit to its nine 3-pointers and its defense during Bona's cold spells, but never led by more than five points.
The Bonnies' offense started hot, leading 14-4 seven minutes into the contest. They made seven of their first 11 shots, including two close-range baskets from Osunniyi and jumpers from Lofton and Jalen Adaway, while the Broncos missed 14 of their first 15 field goals. The game evened out, however, when the Broncos started to make 3-pointers (four over the last 10 minutes of the first half) and the Bonnies made just one of the eight outside shots they took in that stanza.
Welch, the team's predominant 3-point threat, missed his first five. Boise State adjusted to Osunniyi's easy rolls to the basket, as he only shot twice for the remainder of the half. And the Bonnies, who had led by 12 points with 10:39 to play in the first, faced a halftime deficit for the second consecutive game.
"We knew, Boise State's a heck of a team. Well coached," Schmidt acknowledged. "They came back, and we knew they were gonna come back. … They came after us. We sat and talked about it in the locker room. Thank goodness we have a mature team. They didn't overreact. We came back the second half and I thought we played much better."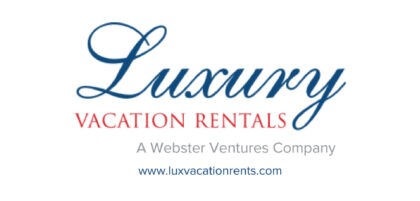 The Bonnies made 12 of their 23 shots in the second half and held Boise State to 28 points. A resurgent Welch scored 12 points on 4-of-7 shooting after being held scoreless in the first half, while Bona committed just three second-half turnovers.
"Huge," Schmidt said of Welch. "He's our shooter; he's the guy that stretches the defense. He's got a great stroke, and it's all confidence. He had a couple early that he missed, but I really thought that he made some big shots in the second half."
Welch proved valuable on both ends, switching on Bronco playmaker Emmanuel Akot down the stretch. Akot had scored 24 points, including six 3-point makes, but missed his last three shots with Welch guarding him.
"He's a heck of a player; we couldn't stop him," Schmidt said of Akot, noting that the Bonnies made the switch to "get length" on the 6-foot-8 forward.
Marcus Shaver Jr. scored 10 points but took 11 shots to get to double figures, while the rest of Boise State's players were held to single-digits. Bona was out-rebounded on the offensive glass 12-9 but was not outscored in the paint, holding a 26-18 edge in that area.
"That's how you win; defense has to be your staple," Schmidt commented. "Offense is fickle and I say it all the time. I thought our guys played extremely hard; we outrebounded them; we took care of the ball. … Tried to keep them out of transition. They only had two fast-break points and that's when they're at their best."
St. Bonaventure has now been on alert in two straight games but is confident in winning the close games due to its veteran presence. Even against the blue-and-orange-colored test it faced from Leon Rice's Broncos.
"I'm lucky to have those guys," Schmidt said. "They've been through it before. We didn't panic, just kept on working and got some stops. We always talk about scores and stops; that's what we did."
"It felt good to finally be out there in crunch time and finish a game out with my guys," Osunniyi remarked. "Being able to help contribute to the team, rebounding, defensively, just doing what I do. Felt good to be out there."