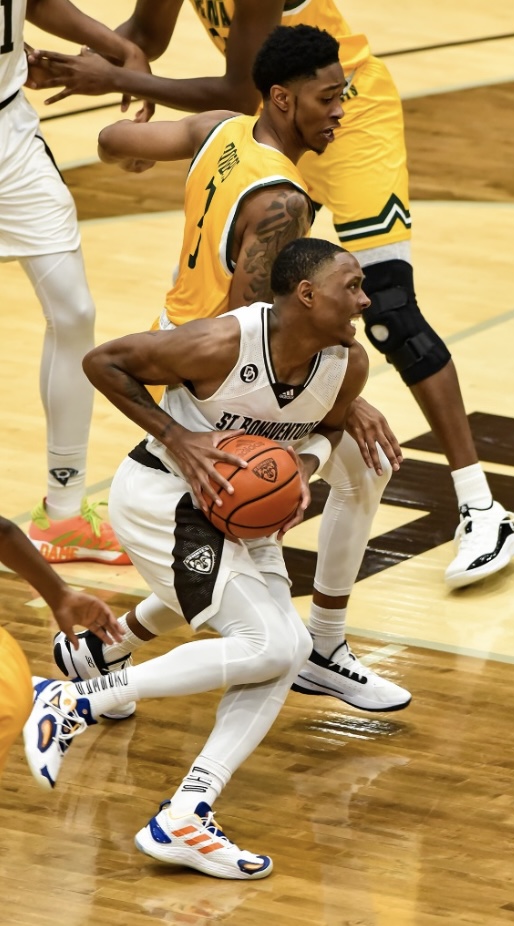 By CHUCKIE MAGGIO
When Kyle Lofton compared himself to his favorite NFL quarterback on Wednesday, he may not have given his passing abilities enough credit.
Lofton, St. Bonaventure's star point guard and a Baltimore Ravens fan, referenced Ravens quarterback Lamar Jackson on social media above a highlight of his full-court pass to Jaren Holmes in Bona's win over Siena. The pass resembled a QB avoiding a sack (Lofton reached to save the ball from going out of bounds) and finding his receiver downfield.
The point guard-QB comparison fits neatly into Bona coach Mark Schmidt's assessment of his floor generals. Before Lofton was comparing himself to Jackson, Schmidt often compared 2018 graduate Jaylen Adams to his favorite passer, former New England Patriot and current Tampa Bay Buccaneer Tom Brady.
Lofton and the SBU offense had more fun on Tuesday than Jackson had in Baltimore's Thursday Night Football defeat in Miami. Lofton, the fourth-year starter, dished out six assists to just one turnover against Siena, his 12th career game with at least six helpers and no more than one giveaway.
The Bonnies thrived in transition on Tuesday, scoring 22 points off turnovers with eight fast break points. They hit the open court while also taking care of the ball, committing just three turnovers in each half. Bona is now 22-7 when it commits nine or fewer turnovers in the Lofton era, 32-26 otherwise.
"It was pretty good," Schmidt said of the decision-making. "We can always get better. We only had 10 assists, so I thought we need to do a better job of creating for others, making that extra pass. But in terms of ball security, our goal is to keep it under 10… so that's a positive.
"We wanna play faster. We wanna share the ball a little bit better and get more assists. … But in terms of ball security, it was good for the first game."
The Canisius Golden Griffins visit the Reilly Center on Sunday evening and present a deceptive ball control challenge. Head coach Reggie Witherspoon's team picked the Miami Hurricanes' pockets 10 times on opening night. Bona committed 13 turnovers the last time it played its Little Three rival, a 61-57 loss at Buffalo's KeyBank Center.
Canisius was picked to finish last in the Metro Atlantic Athletic Conference (MAAC) in the league's preseason poll. The Griffs took the first step in defying that forecast by traveling to Coral Gables, Fl. and trailing by just two points with 18:14 remaining. The Hurricanes won 77-67 in the programs' first-ever meeting, but 6-foot-7 Malek Green led all scorers with 21 points on 7-of-11 shooting.
Canisius is still looking for its first win, however, dropping an 83-71 contest at East Carolina on Friday evening. The Griffins shot just 20-of-62 (32.3 percent) from the field and were outrebounded 48-34. While still showing a propensity to disrupt an offense (ECU committed 19 turnovers), Canisius's defense allowed the Pirates to shoot about 47 percent.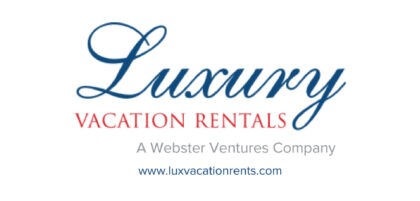 Along with Green, the 2021 MAAC Sixth Man of the Year, Canisius returns standouts like junior guard Jacco Fritz, who had a 12-point, 10-rebound double-double against Bona in 2019; Jordan Henderson, who contributed nine points against Miami; and senior guard Ahamadou Fofana, who averaged 8.3 points a contest last season.
"Two years ago they really beat us on the backboard. Fritz really killed us," Schmidt recalled. "They run their stuff. They have a continuity that they run; they have little tweaks to it. The kid Green is playing extremely well."
SBU will be bolstered on the glass by Jalen Adaway's return. Adaway, the second-leading rebounder on last season's squad, sat the opener due to a one-game NCAA suspension for a minor rules infraction.
This is actually Adaway's first-ever game against a MAAC foe. The Miami-Ohio transfer needed to redshirt for the last meetings with Canisius and Niagara due to NCAA rules; Siena is also a MAAC program he hasn't played yet.
The 6-foot-5 Adaway's season debut not only means the Bonnies regain a double-figure scorer and arguably their best athlete, it means Dom Welch doesn't need to play out of position. Welch will play some minutes at the 'four' spot, Schmidt noted, but Adaway will most frequently man that position, as usual.
"Dom's more of a 'three' man and knows that position much better," Schmidt acknowledged, "so you don't have to make as many adjustments. We're a better team with Jalen in the lineup, for sure. You saw that last year. We're better when he's in there; you can do a lot of different things. You can switch ball screens.
"He's a mismatch problem and we think he's gotten that much better this year, so not having him in game one was a disappointment. Other guys stepped up and that's great, but when you have one of your better players sitting out, that's not good."
This is the 115th all-time meeting between the two programs, with SBU carrying a 74-40 edge in the series history. The last time either team was ranked in the Associated Press poll, Bona thumped Bob MacKinnon's Griffs 91-68 on Feb. 25, 1970 despite Bob Lanier sitting a chunk of the game with foul trouble.
Schmidt is 8-5 against Canisius in his SBU tenure. He emphasized the variability in these regional matchups and the importance of playing good basketball from the start.
"Going down to play an ACC school on their home court, Canisius got down a little bit early but it was a relatively even game," Schmidt remarked. "Canisius has got good players, veteran guys, and it's gonna be a battle just like Siena, just like when we play Niagara.
"They're rivalry games. Throw out the records- it'll be a really good game."