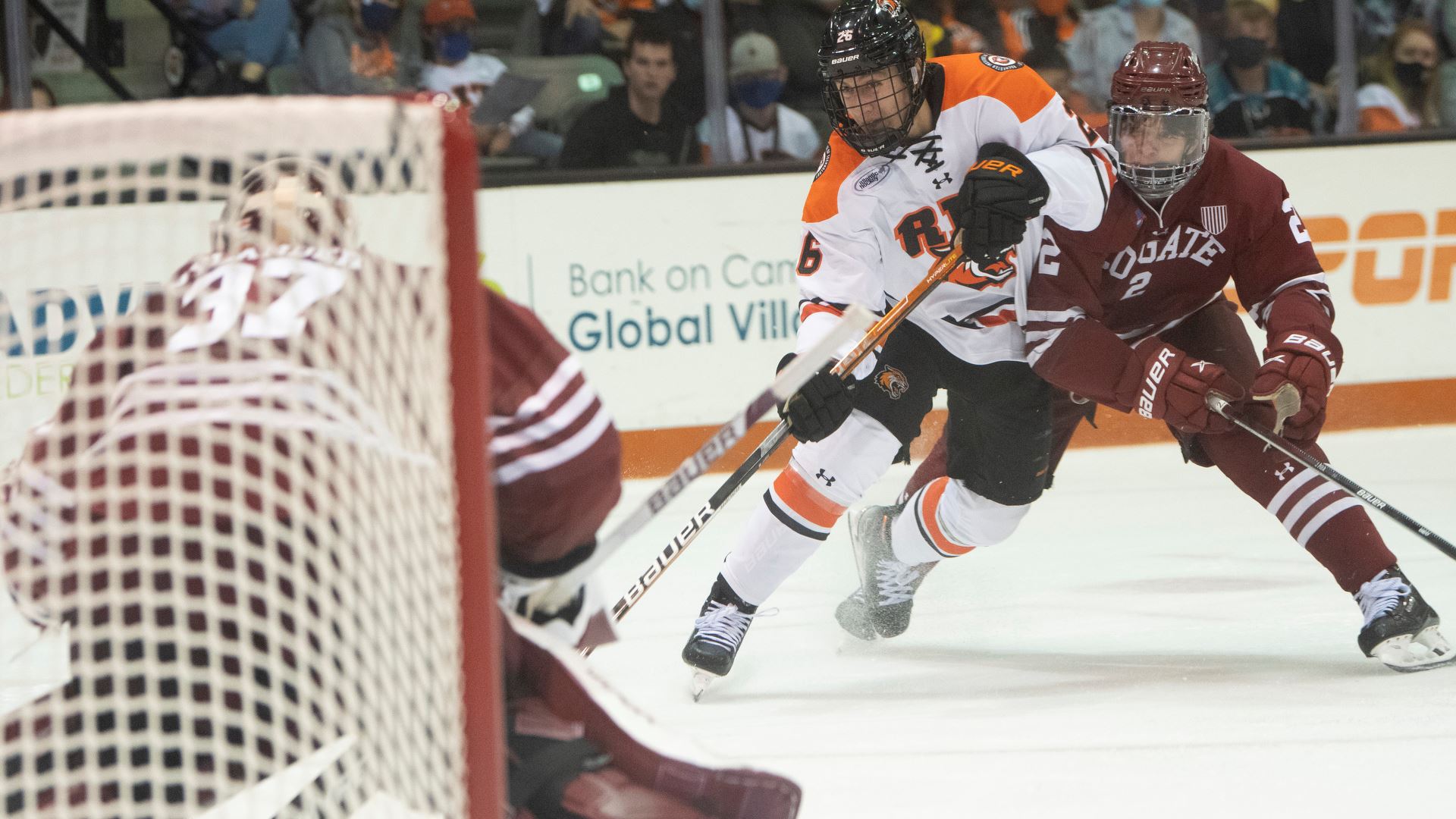 By CHUCKIE MAGGIO
Wayne Wilson is confident he has the right personnel on his power play unit, evidenced by its track record. The RIT men's hockey team tied for 11th nationally in power-play scoring last season with over one man-up goal a game. Nearly a quarter (24 percent) of the Tigers' goals over the previous two seasons were power-play scores.
Through the first six games of this season, however, RIT is goalless in 23 opportunities with the opponent in the penalty box. The Tigers recorded nine shots over nine power plays during last weekend's back-to-back at Notre Dame, but did not score.
"If it's new guys, we'd say, 'These are just the wrong guys,' but we know we have the right guys," the 22nd-year coach remarked. "It's not working right now, for whatever reason. Teams go through slumps at different times of year; maybe it's just the beginning of the year for us. We'll make some changes and tinker with it a little bit."
Even though they were not able to rely on a once-abundant source of scoring, the Tigers defeated the Fighting Irish 3-2 in overtime last Thursday as sophomore defenseman Aiden Hansen-Bukata found freshman forward Carter Wilkie open in front of the net for the winner.
The Irish recovered to blank RIT 6-0 on Friday, but a win against a ranked opponent was enough to net the Tigers four vote points in this week's USCHO.com Top 20 poll. They hold a 3-2-1 record entering this weekend's home series with 1-2-1 Mercyhurst. The schools are slated to meet on Friday at 7:05 p.m. and Saturday at 5:05 p.m. at the Gene Polisseni Center.
"You get a split on the road against a nationally-ranked team, so that's always good," Wilson acknowledged. "It's funny, if you looked at both first periods, the first night we didn't play as well the first 10 minutes and then we played well the second ten minutes and we're up 2-0. The next night, we played really well the first 10 minutes and didn't play too bad the second 10 minutes but it was more even, and we're down 3-0. That's a five-goal swing, and we probably played the same; neither team deserved to be down by whatever it was, 2-0 or 3-0.
"I actually thought we played pretty well the second game when we watched it on tape, but they got the goals and we didn't. I liked our compete level; I liked a lot of things about our game."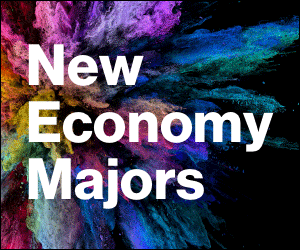 Mercyhurst has experienced few offensive difficulties this year, with 16 goals through four contests and the 10th-best power play in the nation (29.4 percent). Sophomore Carson Briere, the son of former NHL star Danny, has already tallied seven goals after leading the Lakers with five last season. Four of Briere's teammates- Jonathan Bendorf, Austin Heidemann, Owen Norton and Dante Sheriff- have also notched at least a point a game. None of these statistics include the Lakers' 7-3 exhibition victory over the United States National Team Development Program last Sunday.
"Against a team like Mercyhurst, you just can't give them easy opportunities such as power plays, odd-man rushes," Wilson noted. "You can't turn the puck over; they can really take advantage of those situations, so you've gotta have really good puck management. Really, you want them to play in their end as much as you possibly can to have success because they are very, very capable of scoring goals."
RIT's defense will be tested but has performed the way it needs to in order to slow a punishing offensive attack. The Tiger penalty kill has thrived, staving off an Atlantic Hockey-best 21-of-23 PK short-handed situations. Senior defenseman Dan Willett has blocked a nation-leading 24 shots, while junior goaltender Kolby Matthews ranks ninth in the country with a .942 save percentage. Matthews has prior success against the Lakers, as he saved 31 of the 32 shots he faced during the Feb. 5 victory.
The Tigers won two of three over Mercyhurst last season, triumphing in both home games.