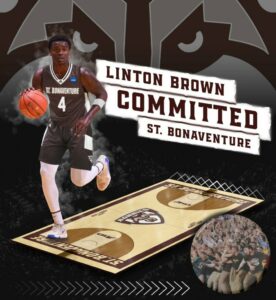 By CHUCKIE MAGGIO
The era of Zoom recruiting is almost over, a time where coaches cannot see prospects in person and recruits cannot officially visit the campuses they will live for the next two, three, four years. The recruiting dead period ends on June 1, when coaches and players alike will hit the road again to see the finest camps and competition the amateur circuit has to offer.
Linton Brown is one of the last commitments the staff will sell to SBU only virtually, a relatively trivial COVID-19 pandemic consequence that nonetheless affected the sport. His recruitment, closed by head coach Mark Schmidt, was sealed with a pitch he couldn't refuse. Even with a Pitino in pursuit, the Floridian appropriately announced in a poolside news segment that he was heading to SBU.
Bona has preached patience to many of this year's pledges. If you're willing to spend most of the game on the bench this year and learn from a battle-tested starting five, they're told, you'll reap the benefits and compete for 30-plus minutes in Year Two.
But Brown's situation as a junior college transfer, an NJCAA All-American, led to a different tune. The Bona staff, he says, foresees a prominent spot in the rotation.
"They want me to come in and win newcomer of the year, average the most points and 3-point attempts," Brown said.
The Atlantic 10 award, of course, is Rookie of the Year and is presented to the league's top freshman, but the sentiment rings the same. Even with the shortest of benches, Bona still lost 483 minutes played when each remaining reserve entered the transfer portal at season's end. That figure doesn't include the 64 minutes Anthony Roberts logged in his three-game stint, when Bona was building Roberts up for a legitimate rotation role.
Former George Mason guard Tyler Kolek attempted 148 3-pointers in 22 games last season, the most among league newcomers. Only Bones Hyland shot more 3s than the Patriots freshman. In a full 2019-20 season, former George Washington Colonial Jamison Battle paced the conference with eight 3-point tries a night in his freshman campaign.
A newcomer tends to announce his presence in the A-10 by letting long-range shots fly. Brown may not set the standard for the entire league, but perimeter shooting promises to be a staple of his game, although not the only aspect of an arsenal that hinges on team need. Brown's rebounding and assist numbers, in addition to his scoring clip, improved during Indian River's 12-game conference slate.
"I can fit a role," Brown remarked. "Any role you give me. If you want me to score, you want me to pass, you want me to just rebound, I'm willing to do that. I can really do a little bit of everything, so I feel like I can fit the situation."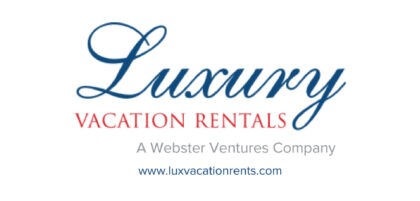 Brown was a McDonald's All-American Game nominee out of Wellington High School, was named an NJCAA All-American last week and already held conference and region Player of the Year honors. But individual accolades, he acknowledged, "mean nothing if my team's not winning," and his teams have done nothing to spoil his personal honors.
Indian River hadn't appeared in the NJCAA National Tournament, let alone the Elite Eight, before last month. It dispatched the College of Southern Idaho and Dawson Community College by double-digit margins in the opening rounds before falling to Chipola College by just three. Brown, the 2018 Sun Sentinel Palm Beach County Player of the Year, also led Wellington to the state final as a senior.
"Man, the Bonnies are getting a humble dude in Linton Brown," said Tulsa commit Tim Dalger, a friend of Brown's who played for nearby Calvary Christian Academy in Ft. Lauderdale before also becoming a junior college product. "Someone who's gotten through a lot of adversity and continued to keep his head down and work for it. Linton won't take no for an answer and will be determined to create playing time for himself until he's one of the team's leaders."
Adversity struck Brown in spades as a high schooler, including his mother Eloise's breast cancer battle. After receiving a clean bill of health in December 2018, Eloise assumed a vesting interest in her son's recruiting process. The Bona staff, which carries a sterling reputation pitching parent and player, sold the family on a successful two to three years in a brown and white uniform.
"She just told me to go where I love; she's gonna be on my side either way," Brown acknowledged with a smile. "She's like my motivation. My mom struggled for a lot, so I've just gotta do the work, trying to make sure she don't have to ask nobody for nothing."
The work starts in a little over a month, when Brown reports for his first summer session at St. Bonaventure.