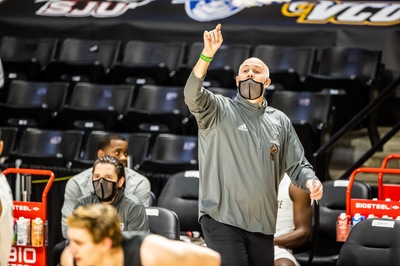 By CHUCKIE MAGGIO
Linton Brown will be wearing the brown and white this fall. The Floridian committed to play for the St. Bonaventure men's basketball team on Sunday evening, Bona's second pledge in three days.
Brown, a 6-foot-5 junior college product who played two seasons at Indian River State College, was named the Florida College System Activities Association (FCSAA) Region 8 Player of the Year last month. The Wellington, Fla. native averaged 18.4 points on 51.4 percent shooting, including a 48.3 percent clip from 3-point range, and five rebounds. Indian River won the Southern Conference championship and appeared in the NJCAA Tournament.
The newest Bonnie, who improved his 3-point percentage 14 points from his freshman year to his sophomore campaign, chose SBU over New Mexico and Southern Mississippi. He is the sixth recruit to commit to Bonaventure this offseason, filling all but two of Bona's open scholarships for the 2021-22 season.