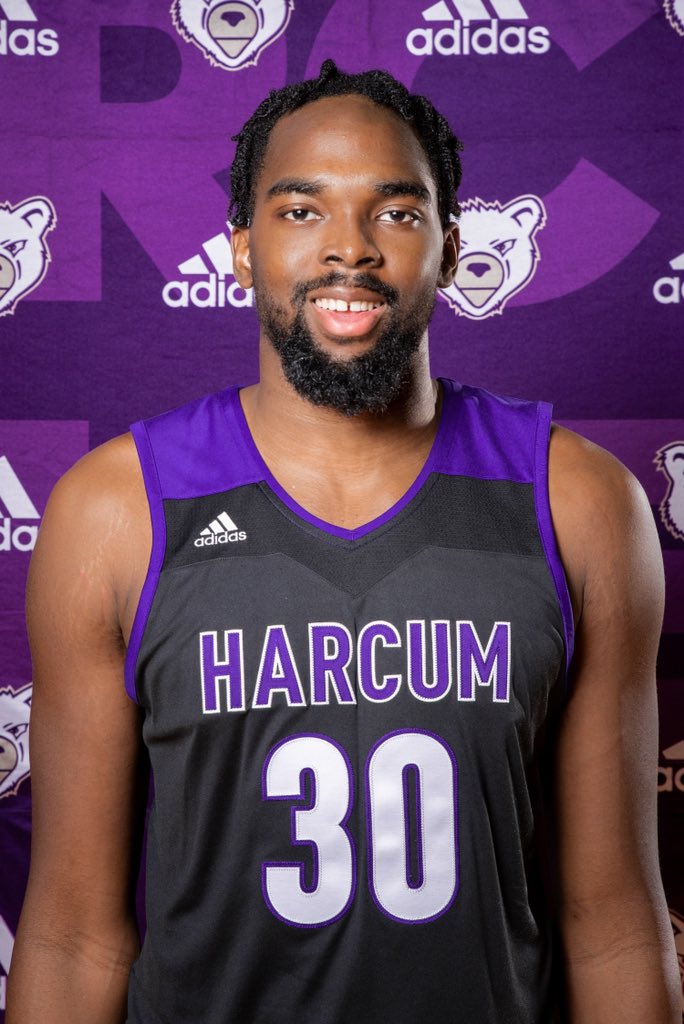 By CHUCKIE MAGGIO
Gloria Durosinmi didn't want her son playing basketball. Or his favorite sport of soccer, for that matter.
"She was always focused on academics, academics, academics," Oluwasegun Durosinmi said, laughing as he recalled sneaking out of his house in Lagos, Nigeria as a kid to play soccer with his friends.
The journey from "Sports Prohibition" to playing high-level collegiate athletics has spanned just a half-decade. Gloria and husband Olatoye needed some convincing but ultimately allowed Olawasegun, who coaches and teammates call "Duro," to move to the United States at 13 to pursue his athletic dreams. If circumstances allow it, they'll travel to St. Bonaventure University this winter to see their son in person for the first time in five years.
Durosinmi's basketball talents validated his life-changing decision. The 6-foot-10 center received an offer from Patrick Ewing's Georgetown Hoyas as a high school freshman. He played for the prestigious Boo Williams Select Elite Youth Basketball League team. He scored 13 points in the 2019 Peach Jam Under-16 championship game alongside five-star teammates like Syracuse commit Benny Williams and Miami pledge Jakai Robinson.
Physically, Durosinmi's wingspan grew to 7-foot-3. His combination of size and athleticism quickly impressed Virginia Academy coach Chris Rhone, who told Phenom Hoop Report in 2018 that "once he reaches the top of his potential and realizes how dominant he truly is at his size, he'll be a Top 100 player in the nation."
Academically, Durosinmi fulfilled his mother's expectations. He made the National Honor Society and, with his senior season was in danger due to the COVID-19 pandemic, was able to graduate early and play a semester of junior college ball at Harcum College.
"The opportunity came through that I could go to JUCO for the rest of the (school year) and just play ball and also get some academic credits," Durosinmi explained. "So I was like, 'Oh, why not?'"
Just five contests into his 18-game stint at Harcum, Durosinmi compiled a triple-double: 19 points, 18 rebounds and 11 blocks against Raritan Valley on Feb. 25. He followed that performance with nine blocks against Allegany Maryland two days later.
Only 7-foot-3 big man Jamarion Sharp, 247Sports's top-ranked JUCO player, swatted more shots than Durosinmi's 78. Durosinmi also averaged 10 points and 9.9 rebounds an outing. Harcum went 17-1.
The Bona coaching staff "did a great job recruiting 'Duro,'" Harcum assistant John Ball said. Florida, James Madison, George Washington and VCU joined the Hoyas and Bonnies in showing serious interest, but Mark Schmidt's long head coaching tenure and the benefit of 24-hour gym access played in Bonaventure's favor.
"They talked about the people on campus, talked about the community," Durosinmi said of the pitch from Schmidt and Co. "They were saying how at St. Bonaventure, basketball is the sport over there that everyone wants to go watch; the building's always packed. So I was like, 'Oh, that's pretty cool.' They talked about family, like the community."
The 2021-22 St. Bonaventure front court will closely resemble the unit from 10 years prior. Senior Andrew Nicholson, the Atlantic 10's best big man, led the 2011-12 squad to the NCAA Tournament while taking 6-foot-11 freshman Youssou Ndoye under his wing.
Osun Osunniyi is the league's best big man now, and Durosinmi looks forward to backing up and learning from the veteran during his freshman campaign.
"Just learning how to win and learning how to be smart on the court, like what keeps him on the court? Why Coach keeps playing him," Durosinmi commented. "Hopefully get little pointers on how he blocks some shots; how he scores sometimes; how he passes the ball to his teammates, because I feel like he's a good passer. Just to learn from him and learn little tips and tricks."
Durosinmi, who plans on studying computer science, has been working on his mid-range jump shot as well as the passing ability he hopes to glean from watching Osunniyi. The process of improving his skills and seeing the results play out on the court, he noted, is his favorite part of playing basketball.
SBU looks forward to seeing that growth over the next four seasons.
"I hope I can help the team win more games and advance (in the NCAA Tournament)," Durosinmi remarked. "Like, the teams they didn't beat last year, maybe they need that extra boost. I can help them win.
"That's the goal is to just keep on winning, because that's good for everybody."