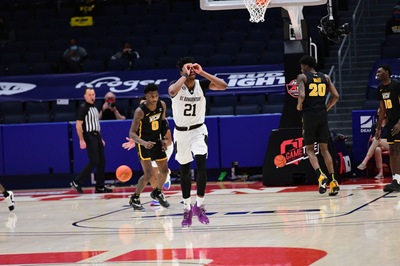 By CHUCKIE MAGGIO
Recruiting buzz is already building just days after the St. Bonaventure men's basketball team's season ended at the hands of the LSU Tigers in the NCAA Tournament.
AJ Bramah, a Robert Morris transfer and the first Bona target to announce a decision date, plans to verbally commit on Friday. The Bonnies made Bramah's list of three finalists last Wednesday, a group that added a fourth on Monday when Bobby Hurley's Arizona State Sun Devils were invited to the party. The Nevada Wolfpack and Western Kentucky Hilltoppers are also vying for his talents.
The 6-foot-7 guard, who averaged a double-double in 12 games for the Colonials this season, is drawing attention- and social media engagement- from Bona supporters who envision him galvanizing a deep 2022 NCAA run.
Hurley's late entry as a suitor, however, complicates Bonaventure's chances. If the Sun Devils weren't a frontrunner, if the sun of Tempe and opportunity to compete in the flourishing Pac-12 Conference didn't appeal, Bramah would not have updated his options.
The SBU coaching staff will make a strong push, the kind of effort that landed Osun Osunniyi over Georgetown and Syracuse. But it's more likely that Bill Walton is calling Bramah's games next season than Atlantic 10 Friday Night Showcase play-by-play man Mike Corey.
While you can't count on Bona landing Bramah, there are things you can count on during the Bonnies' offseason:
St. Bonaventure will land sought-after recruits, even though all five starters are returning. While coach Mark Schmidt cannot promise each prospect he offers the same share of immediate playing time the programs experiencing graduations or other departures can, he can offer two exciting possibilities: a projected NCAA Tournament appearance in their first year on campus and a legitimate shot at starting in 2022-23.
The Bonnies have four open scholarships and have recently offered Bramah, 6-foot-4 Wake Forest transfer Quadry Adams, 6-foot-6 Penn transfer Eddie Scott and 6-foot-6 Utah transfer Jordan Kellier.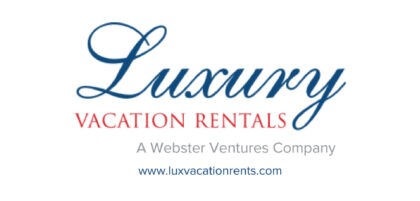 St. Bonaventure will construct a challenging non-conference schedule with the goal of not only earning an at-large bid if it doesn't win next March's A-10 Tournament but also ensuring a high seed in the NCAAs.
The Bonnies are already in a prime non-conference tournament; the three-game Charleston Classic is slated to include Bona, West Virginia, Boise State, Clemson, Marquette, Temple and two teams to be announced. The A-10 and Mountain West Conference postponed their inaugural challenge due to the COVID-19 pandemic, but SBU is set to meet one of the league's top squads in December.
Along with tough annual foes like Buffalo and Siena, both of whom will visit the Reilly Center if the home-and-home alternation continues from 2019-20, a few standalone Power 6 conference schools could be on the menu. The senior-laden roster can handle a difficult slate.
Eddie Creal and Jalen Shaw will have their first full Summer Sessions after the pandemic limited their time on campus last summer. Strength and conditioning coach Darryn Fiske will relish the opportunity to work Creal and Shaw through his offseason program in person rather than virtually and the players will get a chance to strengthen team chemistry even more.
"When Eddie plays to his strengths, he's going to be a really good player for us," Schmidt said after Creal's Bonnies debut against Akron. Fiske will attempt to bring out the Joliet, Ill. native's strengths further in 2021-22.