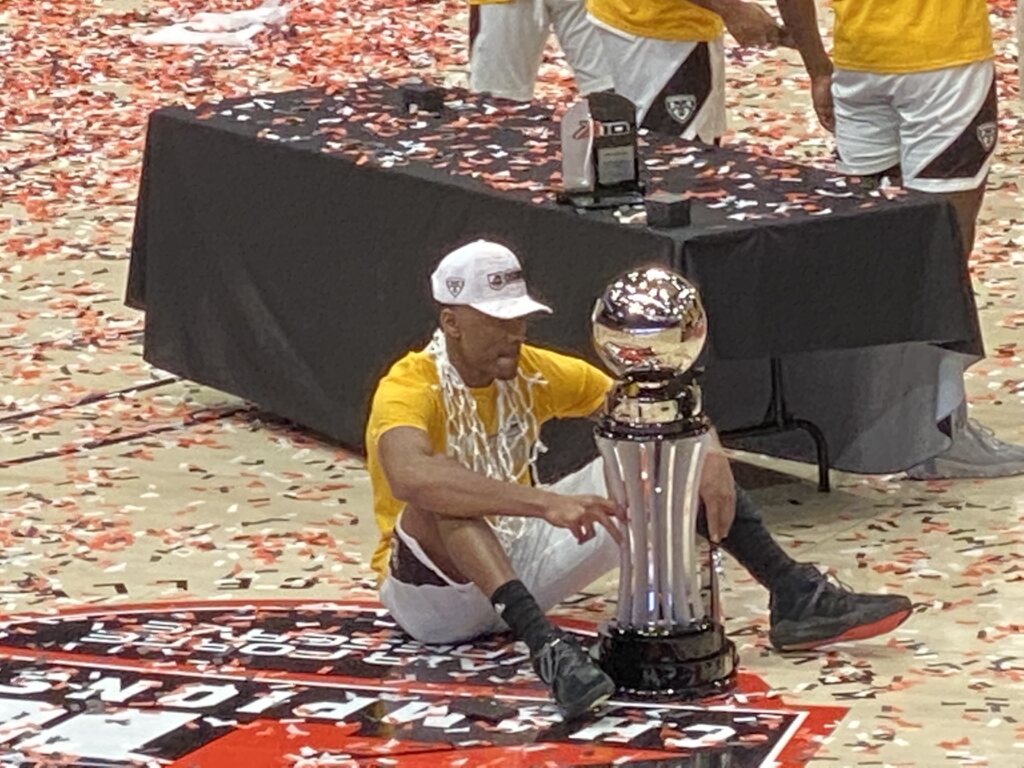 By CHUCKIE MAGGIO
DAYTON, Ohio — The emotions hit different Bonnies in different ways once the buzzer sounded at University of Dayton Arena.
Jaren Holmes sobbed with his mother, reflecting on a winding path from junior college product to Atlantic 10 champion. Kyle Lofton sat with the trophy a while, staring at St. Bonaventure's new prized possession. Jalen Adaway scooped up all the confetti he could gather and placed it into a box, a lifetime souvenir from an all-tournament campaign.
Mark Schmidt, the architect of another triumphant campaign, sat alone on the bench and watched his players celebrate. The 14th-year coach hardly ever utilizes his seat during games, always jumping around directing the offensive and defensive units. For the next 24 hours, there were no more instructions to shout.
The Bonnies, who didn't publicly entertain the slightest thoughts of going dancing until they completed the rare regular season-conference tournament double, earned the Atlantic 10's automatic bid on Sunday. They did so with a 74-65 victory over VCU in the A-10 Championship Game, leading for 33 minutes behind a stark rebounding advantage and timely shot-making.
Bona is a No. 9 seed in the NCAA Tournament and will play the eight-seeded LSU Tigers in Saturday's first round.
"Two years ago, four of our guys couldn't finish. We didn't finish that game and we lost," Schmidt said of the 2019 title game against Saint Louis. "A lot of times you don't get a second chance in life, but we got a second chance and those guys finished."
Lofton led all scorers with 23 points, outdueling A-10 Player of the Year Nah'Shon "Bones" Hyland while still recording six assists and five boards. VCU coach Mike Rhodes declined to immediately substitute for Hyland after the 6-foot-3 sophomore was whistled for a second foul just 5:37 into the contest and instantly paid for the move when Hyland picked up his third personal 78 seconds later.
Hyland watched the rest of the first half from the sideline and the Bonnies took advantage, holding the Rams to two successful field goals over the last nine minutes of the period. VCU's defense forced Bona, which made just six of its 20 2-point tries before halftime, to score from the perimeter. Lofton and Adaway answered by making each of their 3-point shots, while Alejandro Vasquez also hit one from deep.
"Whether I missed the first one or made the first one, I was still shooting," Lofton said. "It's games I'll go 0-for-5, 0-for-6, but it just shows that I'm confident in myself. I'm not gonna let that stop me from shooting. I put the work in for it; I believe in it."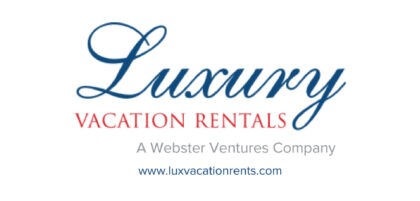 But VCU, as NCAA Tournament teams do, made a run. The Rams scored six of the first eight points of the second half to cut the Bonnies' nine-point halftime advantage to just five after the first media timeout. Rhodes's charges shot almost 50 percent in the period and Hyland scored 21 points on the strength of 11-of-12 free throw shooting.
The Bonnies ultimately had an answer for every hit they took, however. Lofton followed that Ram charge with a 3-pointer; Welch made up for a missed jumper by ripping the ball out of Hyland's hands and scoring an easy layup. Bona maintained that theme for most of the second half, shaking off VCU buckets in dominant fashion.
"You try to run some clock when you have a lead, and then you try to do a good job executing," Schmidt said. "I thought we executed decently, but I thought we did a better job getting to the offensive glass… those are huge plays. Those are momentum-breakers. We made timely baskets and that's what you need to do to win a game of this magnitude. Our guys were under control; they were poised; they didn't overreact."
Even when the contest got chippy, as SBU-VCU meetings go, the Bonnies benefited from the fallout.
Welch and Rams forward Hason Ward were hit with technical fouls after a skirmish with 11:26 to play, Welch for bumping Hyland and Ward for throwing the ball at a Bonnie. Lofton was already due three free throws after being fouled from behind the arc; swishing all three, plus two technical free throws, gave Bona five points in one trip.
"I think that was a huge point in the game," Lofton recalled. "We were comfortable. Not too comfortable, but seeing that… it went to a (15-point) game. I was looking in the timeout like, 'Alright, so I have five free throws. I've gotta make these five and then we can have some comfort and room to work with."
Bona controlled the afternoon from there, due in part to Welch assuming the role of closer. The Buffalonian scored seven points over the last 3:15, putting back an Adaway miss to extend the lead to nine and firing the dagger 3-pointer to go up 72-60 with 1:16 remaining.
Osun Osunniyi finished his tournament MVP campaign with a 14-point, 12-rebound double-double, while Adaway scored 10 points and grabbed six rebounds.
The final moments became a party-like atmosphere as Schmidt raised his arms in victory and the pro-Bona fan section, most watching the team in person for the first time this season, roared its approval.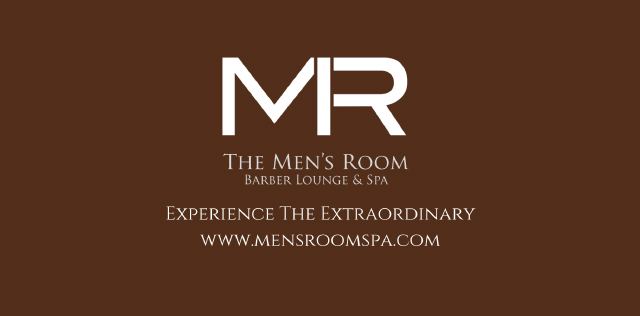 Lofton held the ball when time expired and went to the rim for a celebratory post-buzzer slam dunk, pulling himself up to kiss the rim after watching Portland Trail Blazer Anfernee Simons's NBA Slam Dunk contest moment. Schmidt and the program then cut down the nets, saving one for the family of late university president Dr. Dennis DePerro.
Bona lost the day it learned of DePerro's death. The team then dedicated the rest of the season to him and his family, hoping a conference championship would provide them some comfort.
Schmidt described the day as "bittersweet" and "surreal." He ultimately came away proud of his players.
"The smiles on our guys' faces, that's what you coach for," Schmidt said. "Those types of experiences, those are the memories that will last a lifetime. You see those big smiles and how proud and satisfied the players are, because they put everything into it.
"For them, this is a dream come true. When you're playing in the backyard or you're down in the playground or whatever, this is what you dream of."