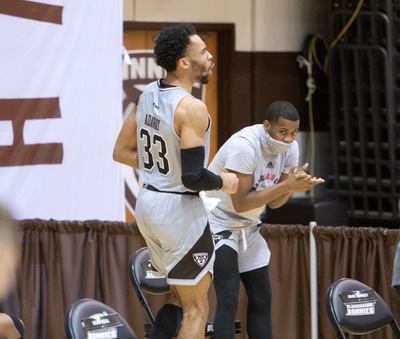 By CHUCKIE MAGGIO
Jalen Adaway's teammates reacted to his tentativeness with less of an admonition and more an example of positive peer pressure.
"He always wants to have shooting competitions with me," remarked Dom Welch, who has a team-leading 87 3-point attempts this season and made five on Wednesday. "So I'm like, 'Shoot the ball!' Like, you open. It was at points last night where they put me at the 'four' and they were owning the ball screens; I'm getting wide open threes. I'm gonna shoot every time, so I'm telling him like, 'Shoot the ball.'"
Adaway took three 3-pointers Wednesday night at Davidson but preferred to pump fake and drive to the basket instead, passing up an open look for a more contested one. He didn't display his typical touch around the basket, missing three layups as part of a 6-of-16 night from the field.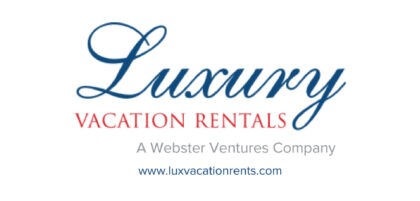 The Bonnies' urging paid off when Adaway made the go-ahead, and eventual game-winning, corner 3-pointer with 1:56 to play. It was the Logansport, Ind. native's third 3-point make in 11 tries this season and first since he went 2-for-3 from that range at Saint Louis on Feb. 6.
Adaway made 33 shots behind the arc in two seasons at Miami (Ohio), taking over two per game in his freshman season. He even took seven of them on Feb. 27 at Kent State.
Bona's field goal percentage leader among qualifying players (Jalen Shaw has made 10 of his 17 attempts) mentioned a desire to be less hesitant as the team closes the regular season. Those fakes at the 3-point arc, while effective in getting to the basket, could be few and far between when shooting is the smart play.
"My guys are always on me about just shooting my open shots," Adaway commented. "Sometimes I can be hesitant and I shot-fake and things like that; that's one thing I really want to clean up… I'm gonna start trusting it more and just letting it go."
And if Adaway misses a jump shot, Welch has a plan.
"Just shoot the ball; that's all we tell him, to shoot the ball," Welch remarked. "If you open, shoot the ball. It gives him motivation… I'm gonna crash the offensive boards if you miss, so keep shooting."