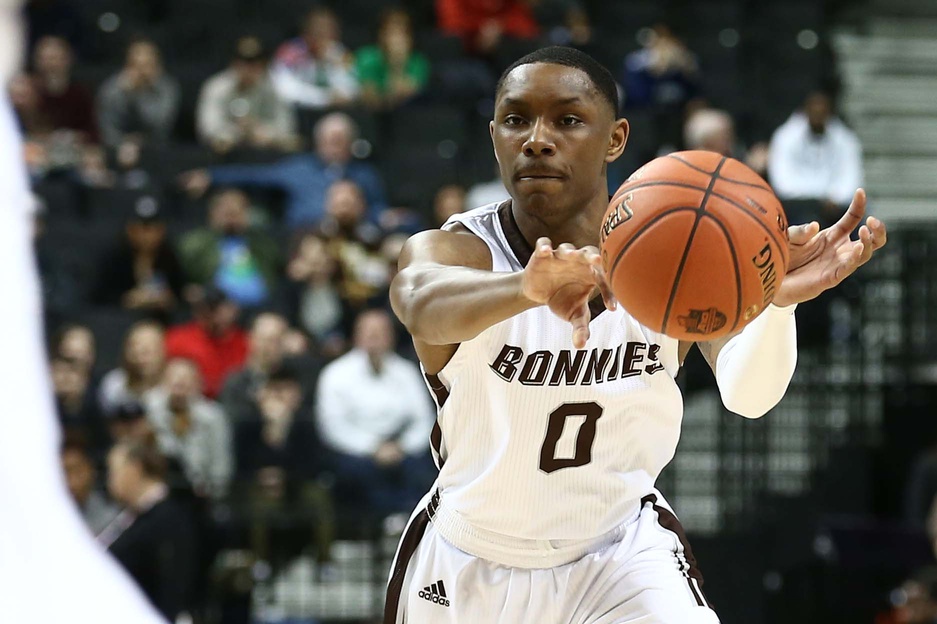 By CHUCKIE MAGGIO
The Jaren Holmes–Kyle Lofton duo had the collective hot hand on Sunday afternoon as St. Bonaventure flipped the script on Davidson.
The Bonnies and Wildcats were neck-and-neck for about 27 minutes, Davidson proving Bona coach Mark Schmidt's prediction that the Wildcats wouldn't be rusty and Bona's defense holding Bob McKillop's deep shooters at bay for the first time in four meetings. 
Then the Bonnies ripped off a run, a run resembling Davidson's scorching performances over the years.
Lofton attacked the basket, Bonnies up one, and found Holmes in the corner for a 3-point basket. Osun Osunniyi picked off a Davidson pass and swing it to Lofton, who hit a 3-pointer in transition. Then it was Holmes's turn to read the defense after a defensive stop and return the favor to Lofton, who hit a deep 3 to extend the lead to 10. 
After nearly two and a half minutes of continuous play, McKillop didn't wait for a media timeout to regroup. Bona had its biggest lead of the game with 10 to play, but reeled off an 11-3 run a few minutes later to be sure. 
"With a team like Davidson," Lofton remarked, "you don't really wanna stay close with them coming down to the wire. Because they can swing a game, 6-0 run quick. In a heartbeat." 
The Bonnies beat the Wildcats at their own game, using a flurry of 3-balls and drives on a perimeter-wary defense to control the second half. Osunniyi only played 29 minutes; Dominick Welch worked through an ankle ailment. Bona still won 69-58, regaining a share of the Atlantic 10 lead and avoiding a two-game losing streak. The Bonnies improved to 11-3 overall, 9-3 in the league.
Holmes hit five of his seven 3-point shots, while Lofton made three of five. They combined for more than half (37) of Bona's points on an afternoon where Jalen Adaway shot an uncharacteristic 3-of-10 and Osunniyi sat for 11 first-half minutes due to two personal fouls over the first 5:20.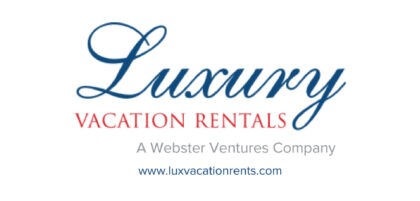 Davidson relied heavily on the 3-pointer as expected but only converted 13 of its 37 attempts. The Wildcats shot 39.6 percent (21 of 53) from the field overall, their third-worst mark of the 2020-21 season. Hyungjung Lee made six of his nine shots beyond the arc and Kellan Grady contributed three long-range jumpers of his own, but the rest of the team went 4-of-20. 
"They missed some shots," Schmidt said, "but so did we. Just to hold that team, that's a great job by our guys."
This was the first meeting since Davidson joined the A-10 that the Wildcats shot worse from 3-point range head-to-head than Bona did. The sides were even in the 2017-18 triple-overtime game.
"Part of that was, we were getting the ball moving," Lofton assessed of the nine 3-pointers the team made in 11 attempts during the second half. "First half we had the ball, it was sticking. We had no motion; nobody was swinging the ball. I think second half we did a better job of playing inside-out. We threw it to 'Shoon, he made some good passes, we had some good screens on the back side.
"Just finding each other and believing it, having confidence."
"You can go nine for 11 sitting in the gym by yourself," Schmidt said, "but you go nine for 11 in this type of environment, against that type of team, it says a lot about our players."
SBU holding an oft-electric Davidson team to just 26 first-half points was made more impressive by Osunniyi's prolonged stretch on the bench, as well as Welch's stay. Jalen Shaw played his first minutes since Feb. 9 and had a quality outing, grabbing three rebounds along with the five points he scored in 11 minutes. At a time Bona could ill afford to stockpile personals, he picked up just one touch foul.
Welch hobbled to the bench with a tweaked ankle with 9:50 remaining in the first half, but Alejandro Vasquez dished two assists without committing a turnover in his place. The Bonnies were outscored marginally (21-17) with Osunniyi sitting before he re-entered the game with 3:51 remaining in the first. It was Osunniyi's tip-in off Adaway's miss, a possession after he made a hook shot, that gave Bona a two-point halftime lead.
"It was terrific," Schmidt said of the bench play. "Jalen was a big key in the first half. He was able to defend, he was able to rebound, got a couple put-backs, a dunk. That's a huge key, and I thought AJ, too. AJ came in there and took the ball strong to the basket, was playing defense.
"And that's what we need from those guys. They don't need to come in and score 25 points but they need to give us a lift. I thought, having 'Shoon and Dom on the bench, those guys really stepped up and did a great job for us."
On a weekend where Saint Louis was swept by Dayton and VCU lost a home game to George Mason, putting their at-large aspirations in peril, Bona took care of business. SBU improved to 7-0 in the confines of the Reilly Center and ensured it will stay in the NCAA Tournament "bubble" situation during the last week of the regular season.
The Bonnies also, not to mention, snapped a four-game losing streak against the Wildcats, a perennial thorn in their side.
"The biggest thing right now is just to have fun," Lofton said of the vibe around the team, which was evident as they danced for the national TV  broadcast cameras before leaving Bob Lanier Court. "As you can see around this world, not much is going on. I think that gave us another chance to get the chemistry together. You can't really go anywhere.
"We've just got to stay within each other. I think that made us closer, and the biggest goal is just having fun with each other."