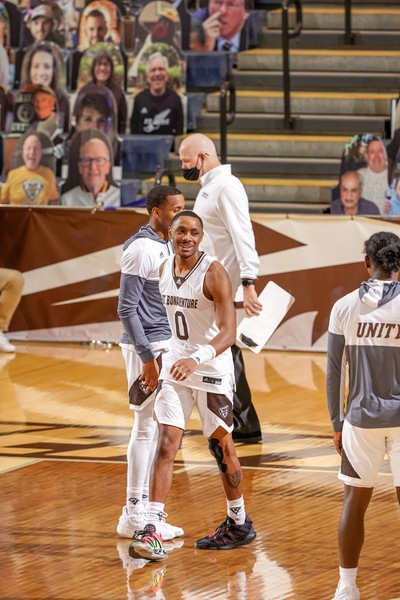 By CHUCKIE MAGGIO
As formidable as St. Bonaventure has been in its 8-1 start, the Bonnies have been largely guided by their defense.
Bona's offense averages a modest 70.2 points per game on 42.9 percent shooting, 10th in the Atlantic 10 in both categories. For a league title contender, the brown and white hasn't packed the scoring punch you'd expect.
The Bonnies haven't reached their offensive peak. As long as they continue their robust defensive performance, that could be a frightening fact for the rest of the conference. Consider these four facts suggesting the Bonnies are just getting started:
The Bonnies have reached 70 points just twice in conference play: One of the two high-scoring performances came against Saint Joseph's, the league's worst scoring defense, when Jaren Holmes scored 38 points in an 83-point outburst. Fortunately for Bona, its stout defense has held opponents under 60 points just once in the last five games.
Last year's Bona squad hit the 70-point threshold three times in the first seven conference games before averaging 73 a game that February.
Osun Osunniyi has missed more than half of his layups: Osunniyi has made 16 of his 36 layup attempts, a 44 percent clip compared to the 60.8 percent (48 of 79) he made last season. This has significantly lowered the junior's percentages, as he entered the year a 59 percent field goal shooter and is currently shooting just 45.3 percent from the floor.
Bonaventure will score more consistently once Osunniyi returns to his normally efficient performance close to the rim.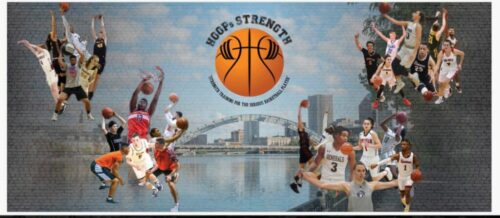 Kyle Lofton has hit just three 3-pointers: Lofton, who made at least one 3-pointer in 39 of the first 65 games of his career, hasn't found his stroke from beyond the arc this season. Bona's point guard has missed 26 of his 29 3-point tries; only Providence guard Jared Bynum has a worse percentage among players who have taken at least 25.
Lofton last made a 3-pointer on Jan. 13 against Fordham, but Bona knows he has the ability to get hot from deep: The Hillside, N.J. native made nine 3s in 14 in a two-game stretch last February, powering Bona to road victories at Duquene and Saint Joe's.
The Bonnies aren't making teams pay at the free throw line: One of Mark Schmidt's favorite uses of "basketball math" is that a third of points scored should come from the free throw line. That's not the case with his Bonnies, who have only tallied 19 percent of their points (121 of 632) from the stripe.
SBU attempts 19 foul shots a contest, tied for 149th nationally. The 2017-18 season, when the Bonnies shot over 23 free throws a game, was the last time the Bonnies were prolific at the line. Bona is fifth in the league in free throws attempted but is only making about 71 percent of its shots there. The Bonnies made 73.6 percent of their free throws last year, so there is room for improvement.
"We're nowhere where we need to be," Bonnies coach Mark Schmidt has often repeated this season, and he's right: his offense has work to do. Which begs the question: How many points can Bonaventure put on the board when everything is figured out?