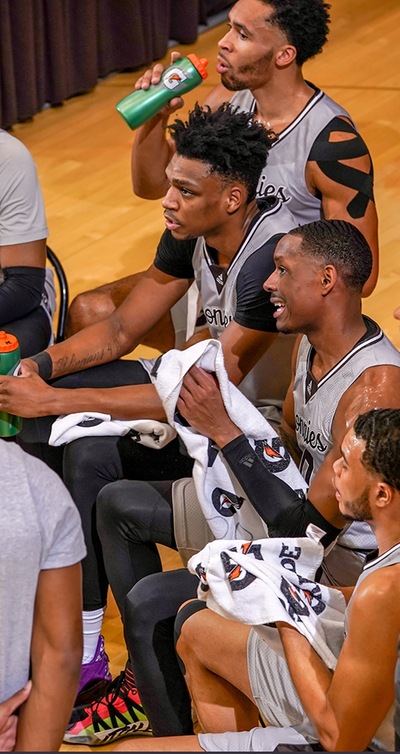 By CHUCKIE MAGGIO
St. Bonaventure's second half avalanche at the Reilly Center on Wednesday night was striking in its rarity.
College basketball teams, especially in a league like the Atlantic 10, aren't meant to remove the stain of a 15-point halftime deficit in under six minutes. They don't typically recover from a 13-rebound deficit in the first 20 minutes by outrebounding a team by eight in the last 20, nor do they cut their turnovers in half against a full-court pressing, "Havoc" defense.
NBA clubs like the Stephen Curry-led Golden State Warriors are used to rallying from wide margins in mere minutes, not A-10 teams fighting for first place. And those exhilarating Warriors squads, mind you, come back with a flurry of 3-pointers. Bonaventure hit just three 3-point shots in each half to beat the Rams, getting it done with dunks, layups, free throws and, of course, defense.
"This is a very good team in VCU that we played (Wednesday)," Dominick Welch said. "It just really shows the will that we have as a team and the chemistry that we're building together.
"I just felt like, wins like these are really different."
No kidding. Even when the Bonnies fell behind as much as 18 against St. Joe's in 2017, it took them over 13 minutes to complete the stunning comeback. Marcus Posley's 12 points in the last 2:35 of regulation to force overtime at Duquesne in 2015 set a standard for stunning finishes, but Wednesday's result wasn't the product of an incendiary individual performance.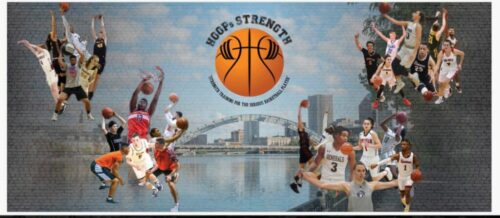 This was a team, granted just 15 minutes to regroup, changing the course of the game before many fans in the pre-COVID era would have returned from the concession stand. And in the grand scheme of the 2021 college basketball season, the Bonnies came out significantly better for it.
Had VCU's lead grown, had Bona been blown out by one of the best teams it's played in eight games, Mark Schmidt's group would lose not only its first place standing and winning streak but much of the buzz surrounding its NCAA Tournament chances as well. Whether that would be fair, logical or premature doesn't matter now, because as Jaren Holmes said, this roster is built to handle such adversity.
"It's a special group," Holmes said, "but not only that, it's the right group of guys. We're really together; I mean this is a family, and we wouldn't want to have it any other way. We want to be the best and we want to win an A-10 championship. I think that every day that's the goal, when we come out here and practice and we have off-days and we get extra shots up, I think that's everybody's goal on this team.
"And that's a big step, wanting to win."
The Bonnies have won seven of the eight games they've been able to play and, their rabid fan base will quickly remind anyone who will listen, the lone defeat was marred by the conspicuous loss of Holmes due to back spasms.

And rather than making the longest trip of conference play this weekend, the Bonnies were re-routed to Pittsburgh for a Saturday night matchup with the same Duquesne team they just defeated a week ago.
"We're doing it for each other," said Holmes, who has scored 93 points and grabbed 32 rebounds over the past four games. "Ultimately you've got to have an inner grit about yourself, but I feel when everybody is taking that initiative to push through and fight hard and fight for each other, I know I'm not gonna let my brothers down.
"I know Dom's not gonna let us down; I know Kyle's not gonna let us down… And we've just got to keep picking each other up. That's what we did in the second half, and we're just gonna keep continuing to fight no matter what."

It's a mantra that has his team among the conference's elite.