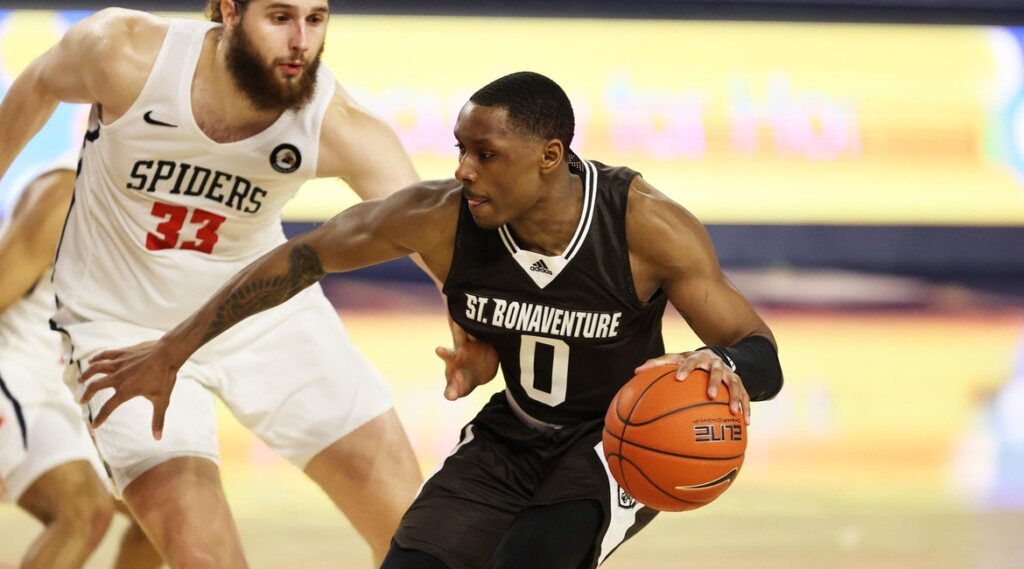 By CHUCKIE MAGGIO
Kyle Lofton knows he wears his emotions on his sleeve, sometimes as demonstrative as he is demoralizing for opposing defenses.
As a freshman, Lofton was urged to become more vocal, more expressive in his leadership style. Last Wednesday, he was so impassioned that he kicked a chair in the St. Bonaventure men's basketball bench area of Rose Hill Gymnasium after being hit with a technical foul.
You can take the basketball player out of New Jersey. You cannot take the Jersey out of the basketball player.
"I do play with a lot of emotion," Lofton said after Friday's win over Duquesne. "I just love the game. Sometimes, I get out of control at times; I know that. But it just comes down to me loving the game."
Lofton has been whistled for two technicals this season, also picking one up in Bona's loss to Rhode Island. The Hillside, N.J. native was charged with six techs in his freshman season, establishing his competitiveness on a young Bonnies team. To compare, fiery former Bona forward Josh Ayeni was "t'ed up" four times in his two-year career.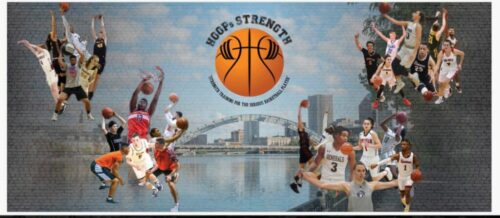 The junior guard also fires back at his detractors off the court, on social media. A VCU fan watching Friday's game suggested on Twitter that head coach Mark Schmidt needed to tell Lofton to "stop jacking 3s." Lofton shot back: "Loll naw ima keep shooting!! while you keep watching (laughing emoji) CLOWN."
Loll naw ima keep shooting ‼️ while you keep watching 😂 CLOWN

— Kyle Lofton (@Kloft0) January 16, 2021
Earlier this month, a Bonnies fan was similarly the target of Lofton's wrath when he tweeted about Lofton's six-turnover outing in the team's lone loss at Rhode Island. "Take care of the ball, Kyle. Go Bonnies!" the fan wrote. "Worry about yaself lil dude," Lofton responded.
Lofton, naturally, cut his turnovers in half and swished the game-winning 3-pointer that evening against Richmond. The comments motivate, rather than deter, the Putnam Science Academy alum.
Worry abt yaself lil dude

— Kyle Lofton (@Kloft0) January 2, 2021
"He's the leader. He's the leader," Schmidt remarked after the St. Joseph's game, when Lofton went without a made field goal. "He doesn't care if he scores one point or 25 points; he wants to win."
Lofton's focus is also beyond the offense. He mentioned after the Duquesne victory that he sent a clear defensive message to the team, which holds the best defensive numbers in the Atlantic 10.
"Me personally, every time we go out there I preach get a stop and get a rebound; that's how we end the possession," Lofton commented. "I think defense, coming down to winning is defense, defensive rebounding to close out possessions.
"Duquesne is a physical team; they like to go inside. We did a good job defending, double-teaming and coming down with the rebound."
Lofton can't guarantee he won't pick up another tech or respond to another Twitter critic. As long as the Bonnies are winning, his team-and fans- wouldn't have it any other way.