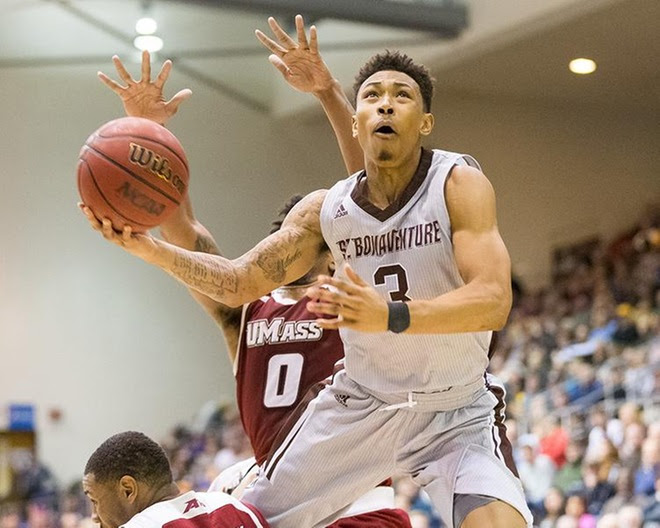 By CHUCKIE MAGGIO
Jaylen Adams remembers waking up from his routine pregame nap on Aug. 26 and unlocking his phone to check the Milwaukee Bucks-Orlando Magic score.
"The game said postponed," the 2018 St. Bonaventure alumnus recalled, "and then I looked at the Rockets-Thunder game and it said postponed too. I actually sent the little eye (emojis) in the group chat, like, 'What we 'bout to do?' And C.J. (McCollum) sent back, 'We're having a league meeting at 7.' I just woke up, and I didn't really even know what was going on. I kind of just found out as we were preparing for this meeting."
A whirlwind calendar year has led Adams's basketball career in unexpected directions, including the unprecedented NBA bubble that completed the 2019-20 season at Walt Disney World amid the COVID-19 pandemic.
Adams and the Wisconsin Herd were dominating the G-League when the season was suspended on March 12, sporting the best record at 33-10. Adams was averaging 21.5 points, 5.7 assists and 5.1 rebounds, shooting 48.6 percent from the field. The runner-up for the league Most Valuable Player Award, he only trailed backcourt mate Frank Mason, who put up 26.4 points while still dishing five assists a contest, for the top individual honor.
After working out at his father Darryl's gym in Baltimore for most of the quarantine period, Adams was visiting his girlfriend in Rochester "just kind of waiting on anything, really, with the COVID ending to the G-League season" when he got a call from agent Mike George of One Legacy Sports Management. Trail Blazers veteran Trevor Ariza had opted out of the season restart, committing to a visitation period with his young son, and Portland wanted Adams to join the organization in the bubble.
"Got the call day two of being down there," Adams remarked. "It was a crazy feeling, just knowing that the season wasn't over for me and then, just the chance to go to the bubble with a team that was really fighting made it even more special."
McCollum and star point guard Damian Lillard were two of Adams's favorite players in college, having set a blueprint he wanted to follow from mid-major star to NBA player. Hometown hero Carmelo Anthony moved to Baltimore at eight years old, making for an easy ice-breaker in meeting the 10-time NBA All-Star.
Before long, Adams found himself eating meals with Lillard, McCollum and Anthony at Disney, sometimes joined by vets from other teams like Spurs forward and fellow Baltimore native Rudy Gay.
"I just tried to ask every question I could, pick their brain," Adams said. "Go at them in practice and guard them as much as I could, soak up as much as I could. It was special just to be on the court with those guys, and then off the court, because the bubble was so different, we were literally going to dinner every night. I'm at tables with straight vets… Because of the bubble, it gave me the opportunity to make some relationships, make some friendships."
Adams was tactful during those dinnertime talks. "It depended on what the conversation is," he said with a laugh. "When they started bragging a little bit, I kept my mouth shut. Their accolades are a little different so when they start talking about that stuff I'm all ears. But the regular conversations, outside of being three good players, those are three real humble guys having everyday, real conversations."
The three-year All-Atlantic 10 performer saw the floor in three of Portland's five first round playoff games against the eventual champion Los Angeles Lakers. He scored four points in Game 2 and added a bucket in the series finale, also collecting three rebounds and two assists in his 21 playoff minutes.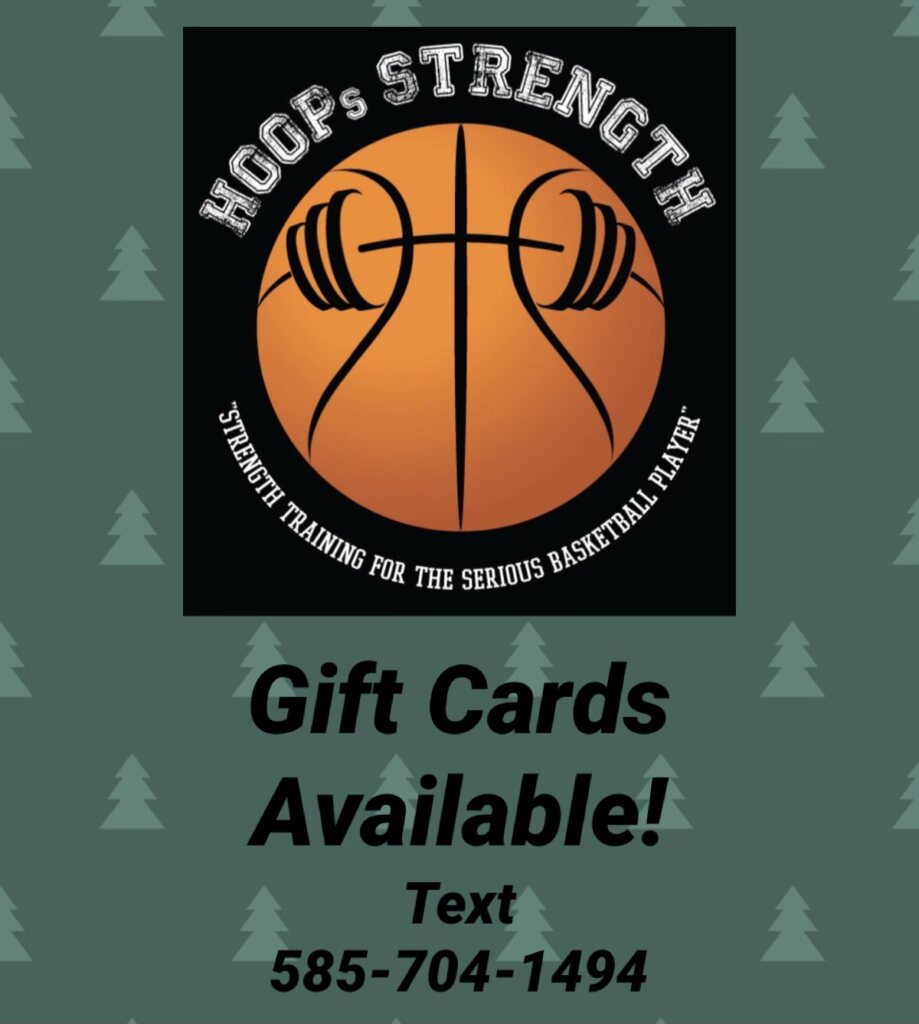 The night of Aug. 26, however, Adams left the league-wide emergency meeting convinced the season was over. The Bucks had led a league-wide wildcat strike that afternoon, refusing to take the floor for the would-be series-clincher in response to 29-year-old Black man Jacob Blake being shot seven times in the back by police in Kenosha, Wisconsin, leaving him paralyzed.
The shooting, which occurred just over three months after the killing of Minneapolis man George Floyd that spurred nationwide protests as part of the Black Lives Matter movement, caused some players to consider leaving the bubble. The evening meeting concluded when Lakers star LeBron James walked out in frustration.
"That meeting was a bunch of just, voices in there throwing their own two cents," Adams said. "It was like, no actions were being discussed, like what we could really do. I kind of felt the energy, I think (LeBron) was ready to go home, I'm not gonna lie. I called my mom and was like, 'I'll probably be home in the next two days. I think it's over with.' But then we got another text, like, 'It's not about to end like that. Another meeting tomorrow morning.'
"So we all got up that morning, and that's where Chris Paul, everybody talked to the respective guys representing the teams. And we put the actions together that led to this movement… I think it helped keep everybody united. If everyone goes home at that moment, it becomes individual; individual teams have to do stuff versus the entire NBA. It's a different kind of voice when everyone is speaking on the same accord. It just made things work faster and more efficiently. It was a lot of brainpower put together, at that moment."
Adams returned to the Bucks organization when the new league year began, this time on a two-way contract that enables him to not only return to Wisconsin but to also spend up to 45 days with the NBA club. With that 45-day stretch comes the opportunity to play on one of the Eastern Conference favorites and learn from two-time reigning Most Valuable Player Giannis Antetokounmpo.
The third-year guard has already been switched onto Antetokounmpo in practice but has managed to avoid being featured on any highlight film. "I'm reaching early," Adams said. "Gotta keep him away from that paint."
The NBA offseason has never been shorter, as training camp group workouts began last Sunday and Milwaukee plays its first preseason game on Saturday against the Dallas Mavericks. The Bucks open the regular season on Dec. 23 at the Boston Celtics. The G-League schedule has yet to be announced.
Adams knows he would be on the receiving end of a lucrative European contract if he chose to end the pursuit of his NBA dream, but he isn't ready to go overseas. His experience in the bubble as well as development in the G-League, he says, only furthered his desire to fulfill his NBA potential.
"I think it's just the growth; every single year, it's about getting better for me," he commented. "The overseas game is a lot different. You go over there, you might learn some new things but they don't necessarily apply to the NBA game. I just think being around the G-League and the bubble and getting those practices and games under my belt is gonna help me in the long run.
"I'll know when it's time, when I can't fight through it or stick it out over here any longer, but I just didn't think that time was last year, especially with the opportunities being what they were. And it ended up paying off; a good G-League season turned into the bubble opportunity and the bubble opportunity turned back into the two-way. So I just want to keep getting better and keep growing and keep learning, really. I think that's the best part about this two-way."