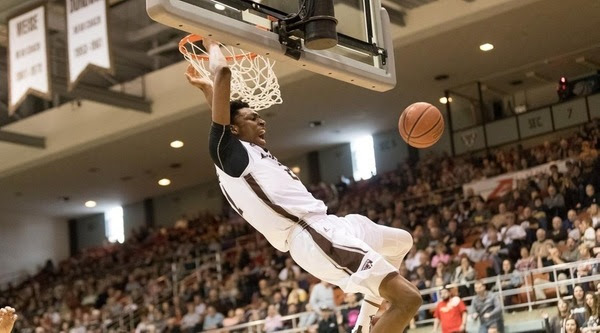 By CHUCKIE MAGGIO
The St. Bonaventure Bonnies will be projected to finish fourth or fifth in the Atlantic 10 on Tuesday morning and no one will bat an eye.
There shouldn't be claims of lowballing or disrespect, as the Bonnies don't roster a senior in a senior-laden league and fared poorly (2-6) against teams with a winning conference record last season. Conversely, those around the league won't take umbrage at being ranked lower than Bona because SBU returns nearly every significant contributor from a 19-win team and features one of the most fearsome point guard-center duos in the country, Kyle Lofton and Osun Osunniyi.
Fourth or fifth is where Bona belongs entering the season. But that doesn't mean the roster doesn't have enough talent to win the conference championship.
Not counting Jaren Holmes's all-academic honor, the Bonnies garnered three all-conference spots in March; Lofton and Osunniyi were all-league selections, while Osunniyi also made the all-defensive squad. Only Saint Louis and Richmond return more A-10 award placements than SBU.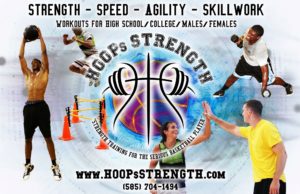 Bonaventure's cupboard is well stocked. The roster is undeniably talented enough to compete for the conference regular season and tournament titles.
The Bonnies return 85 percent of their 2019-20 scoring; 67 percent of their 2019-20 rebounding; and 90 percent of last year's successful three-point shooting. When Osunniyi played last campaign, SBU boasted an 18-6 record.
Bona's talent isn't limited to its returnees. Among the new Bonnies are two proven mid-major scorers: Jalen Adaway, who scored 506 points in two seasons at Miami-Ohio, and Anthony Roberts, who notched 563 in two seasons at Kent State. Bonnies coach Mark Schmidt and his staff have viable evidence to believe their newcomers can make a swift move from Mid-American Conference (MAC) basketball to the A-10 and produce immediately.
Schmidt, who has long believed depth is "so overrated," is unlikely to utilize more than a nine-man rotation. His team has the horsepower to defeat any opponent with Lofton, Dominick Welch, English, Justin Winston, Osunniyi, Alejandro Vasquez, Adaway, Roberts and backup center Jalen Shaw comprising a projected top nine.
The Bonnies have matched or outperformed their preseason ranking in each of Schmidt's 13 seasons at the helm. The more success they achieve, the more possibility the streak becomes a casualty; it's a wonder it's lasted 13 years, as the A-10 standings often hinge on tiebreakers and razor-thin margins to decide which team has a higher seed in the conference tournament. Not that Schmidt cares where the team is ranked on Media Day. "I know you think it's really important," he told assembled media members at Bona's on-campus media session in 2018, for example. "It doesn't mean anything."
Richmond was the A-10's southernmost NCAA Tournament what-if and, with its top seven scorers returning, expects to be in at-large position again. The Bonnies helped complicate matters by defeating the Spiders in their only meeting in 2020, leading by as much as 16. The sides are scheduled to play a home-and-home series this season.
Saint Louis handed Bona a 23-point loss 252 days ago that, despite the events that have transpired since then, lingers as a roadblock to a potential league title. Returnee forward Hasahn French turned in a 16-point, 18-rebound double-double and helped goad Osunniyi into three fouls before the second half's first media timeout that evening, underscoring the physical disadvantage Bonaventure was against that night. Not to be outdone, 6-foot-3 guard Jordan Goodwin grabbed over 10 rebounds a game; he's also back for his senior campaign.
SBU could possibly be picked third over the Dayton Flyers, who will watch last year's National Player of the Year Obi Toppin become an NBA lottery pick on Nov. 18. Toppin surely made his teammates better, but Jalen Crutcher is the prohibitive top player this season (though the league doesn't name a Preseason Player of the Year) and the Flyers also welcome back four of the other seven leading scorers from last year's dream season.
Duquesne, Rhode Island, Davidson and VCU cannot be ignored in this conversation either, but Bonaventure figures to have the edge in Tuesday's poll. Nonetheless, if SBU doesn't win the league it won't be because the coaching staff didn't recruit enough talent. In fact, there will almost certainly be a player who would've logged significantly more time at, say, Fordham or George Washington.
When Jim Satalin was a green 30-year-old coaching players less than a decade his junior to the 1977 NIT championship, he said it was "hard not to win" with the athletes at his disposal. The Bonnies hope they have that kind of roster this go-around.