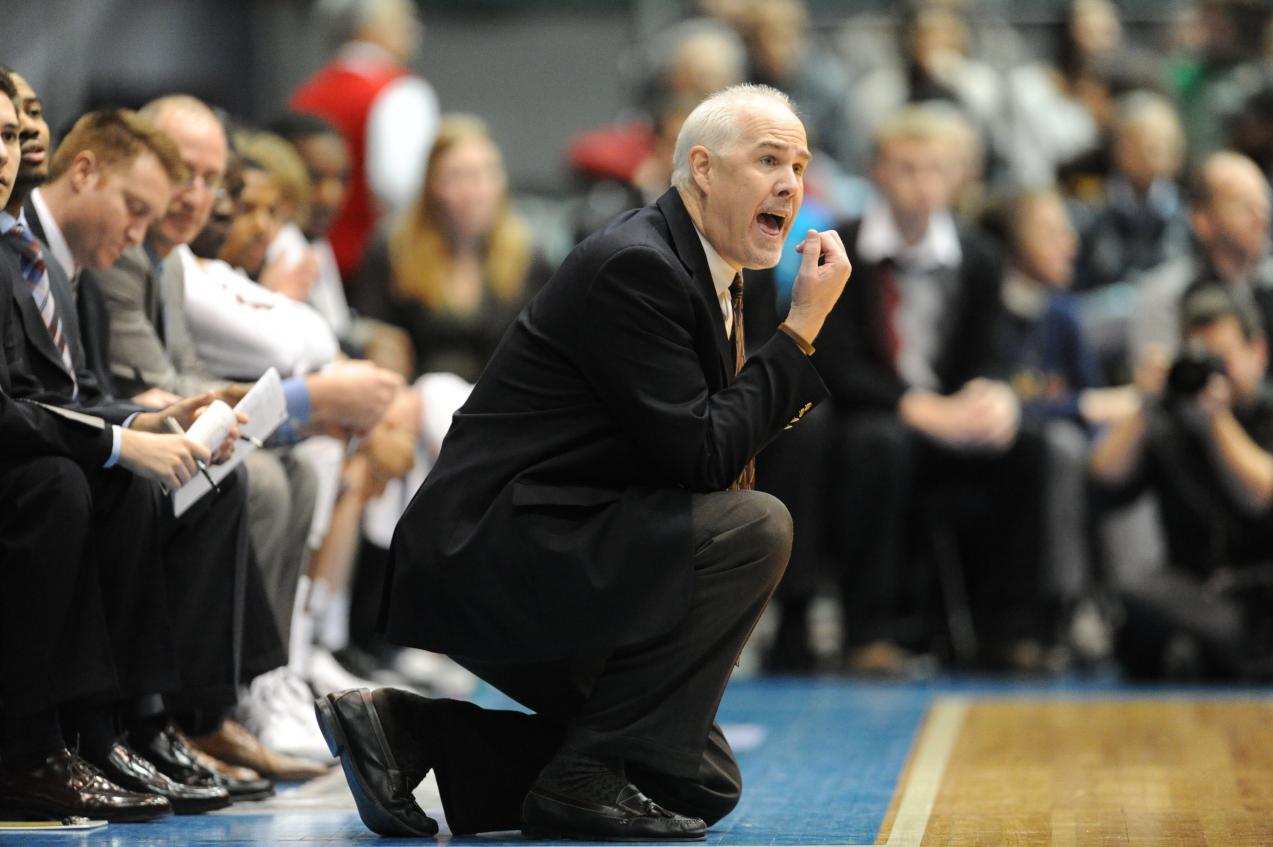 By CHUCKIE MAGGIO
Mark Schmidt knows his Husband of the Year candidacy weakens this time of year, and told wife Anita as much.
"I tell my wife, the marriage has stopped for six months," Schmidt quipped on Thursday morning. "The basketball season has started."
October, even during a worldwide pandemic that toppled the orderly sports calendar, is when the preparation begins. The St. Bonaventure Bonnies have commenced basketball activities and conditioning exercises together three days a week for the last two weeks, but Friday afternoon marks the first day of full practice.
The Bonnies will practice 30 times between 2:45 on Friday and Nov. 24, the day before their expected season opener at Mohegan Sun in Connecticut. Schmidt admitted that the cancelation of any preseason contests, whether closed scrimmages or public exhibitions, adds a sense of urgency. The first game action of 2020-21, likely against perennial Southland Conference favorite Stephen F. Austin, will count toward the season ledger.
"It's really scary that the first game that we play counts," Schmidt remarked. "That's really, really a concern for us, so we'll do a little bit more scrimmaging in practice, on weekends, to try to take the place of the scrimmage that we usually have against Kent State and the exhibition against Alfred."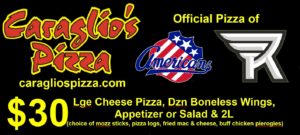 The Bonnies do have an advantageously veteran roster, with nine juniors including returning starters Kyle Lofton, Dominick Welch, Jaren Holmes and Osun Osunniyi.
"Any good program, or any program that's had some success, makes it easier for the coach because the veteran guys lead," Schmidt said. "The veteran guys can tell the young guys, 'Hey, this is what you need to do.' If you have a young team it all comes on the coach's shoulders and sometimes it's like the Doubting Thomas."
An already potent offense added a proven mid-major scorer last week when the NCAA approved junior guard Anthony Roberts's waiver for immediate eligibility. Roberts decided to transfer to Bona in April after averaging 12.7 points on 44 percent shooting (36.3 percent from three-point range) for Kent State last season.
Roberts, a Detroit native who scored at least 15 points 11 times last year and dropped 23 on bitter Bonaventure rival Buffalo, is a welcome addition to Schmidt's gameplan.
"We were happy that he was able to get the waiver to play. I think he's gonna be a really good player," Schmidt assessed. "He's somebody that played at Kent State and had a lot of success, especially last year. He can really score the basketball, he can play both the 'two' and the 'one.'
"But it's gonna be a learning curve for him just because he wasn't here over the summertime, so in essence he's a first-year player. So we can't expect a ton from him early, but it's just like the young guys: the earlier they can learn the system, the better off they'll be. He's a talented kid, he's shown that he can be a successful Division I player on a successful Division I team like Kent State. We're expecting him to come in and help us right away."
The Atlantic 10 has not yet decided if it will schedule conference games in December before the anticipated Dec. 30 start of league play. While schools wait on directives, pen has yet to meet paper on most non-conference matchups. Schmidt was hesitant to use any absolutes on the Nov. 25 start date, noting the fluidity of scheduling during the COVID-19 pandemic.
The St. Bonaventure athletic program has not experienced a COVID-19 outbreak thus far, with just one positive test that was shortly followed by two negative results.
Schmidt said following safety protocols, including wearing masks as often as possible and avoiding large gatherings, is the first thing the team discusses every day before practice.
"These guys want to play. They love to play. This is what they do; this is their passion," Schmidt commented. "But they control it. They've gotta make sure they do everything that they can so we can have a season. Now, things can happen and you just never know, but we talk about our guys wearing masks all the time, washing their hands, and social distance and not going to parties.
"You've gotta be responsible, and that's what we've been selling these guys, and they've taken it to heart. They understand that if there's a breakout, the season could be in jeopardy. So they're doing their part to give us the best chance of having a basketball season."
With proper precautions in place (Bona players have even worn masks or neck gaiters during practice when they're not participating in drills), the team is ready for its first three-hour practice of 2020-21.
"I know the guys are excited to get going, officially," Schmidt noted, "and we as coaches are too. This is what we look forward to. As I tell the team all the time, (on Friday) we practice from 2:45 to 5:45 and to me, as a coach and it should be as a player, this is the best time of the day. This is what you get excited for.
"Beginning of the season starts (today), and we're looking forward to having a good practice and hopefully having a great year."