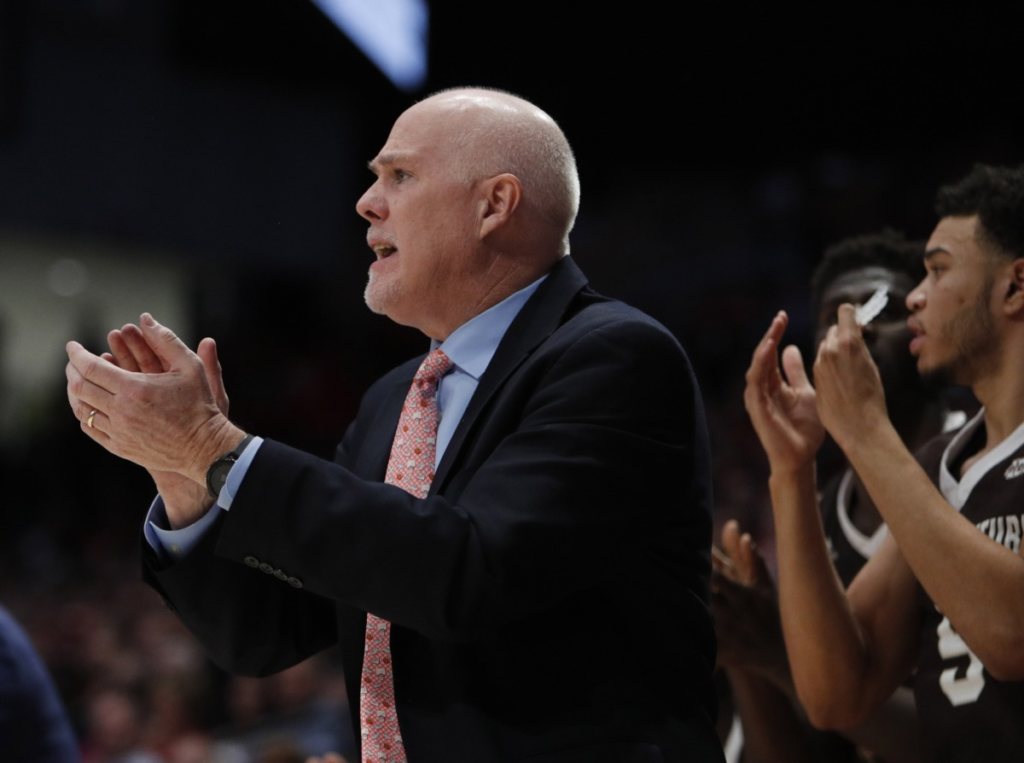 By CHUCKIE MAGGIO
Mark Schmidt has long expressed his aversion to technology, so it's fitting that his first press conference in the Reilly Center since March 4 was conducted virtually on Zoom.
Schmidt is entering his 14th season as the St. Bonaventure men's basketball head coach and counts this offseason as the most unusual. Summer workouts at St. Bonaventure have never started this late, been modified this way or been accompanied by this much uncertainty.
The Bonnies commenced individual workouts last Wednesday following negative COVID-19 test results from players who returned to campus. Bona athletes must test negative for coronavirus twice, once in their hometowns and once upon arrival to campus, before being cleared to participate.
Players began arriving on the Bonaventure campus July 18. The Bonaventure athletic department reported that 23 student-athletes from the men's and women's basketball teams and 27 staff members who work directly with student-athletes all received negative results through testing administered by the Cattaraugus County Health Department. Players will stay on campus for the remainder of the summer.
The first two weeks will include individual non-contact workouts, with a gradual phase-in to larger groups. Student-athletes arriving from states on the current New York travel quarantine list, including Alpha Okoli (California) and Jalen Adaway (Indiana), are following 14-day quarantine guidelines before returning to basketball activities.
After months of workouts and meetings on the same video call platform he used for Friday's interview, Schmidt is glad his team is returning to campus.
"I didn't know what (Zoom) was until like March 20, but I've learned," Schmidt remarked. "It's been an interesting five months. I'm glad most of our guys are back and we've started doing some basketball-related stuff, but it's still such a fluid situation in terms of what we can and what we can't do. We're just going day-by-day. I think we have seven guys here now who are doing some conditioning and individuals. We just have to be really careful and make sure that everybody's safe."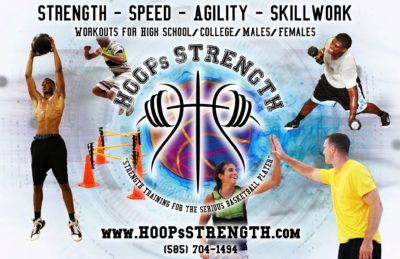 More news and notes from Schmidt's call:
Safety first: Schmidt and his staff have made safety the priority as basketball activities resume, calling it an educational experience for both players and staff.
"Some kids have been affected by it; they know people that got it. Other kids don't, and when you're 18 to 22-23, if you've never experienced it and you've never seen it, you don't think it's real," Schmidt commented. "So our job is really to educate them, making sure they're washing their hands, keeping social distance, keeping their masks on. It's been an education, and it's been an education for me as well, and the coaching staff. I think we've done a really good job making sure everything's in place."
Schmidt acknowledges season's uncertainty: While coaches like Iona's Rick Pitino have openly advocated to start the season in spring semester and play a conference-only season, while others like Jim Boeheim have bristled against delaying the November start, Schmidt isn't partial to either option.
"It's such a fluid situation," he said. "You hear all these things; that the season's gonna be just like it was every year, and then you hear that we're only gonna play conference games, and then you hear that there's not gonna be any basketball at all this year. I don't know.
"If I was a betting man I would probably say that it's gonna be January and we're gonna play 18-20 conference games and play the Atlantic 10 Tournament. But who knows? It changes every day. Hopefully we can get to where we can play a non-conference, a conference, just like we always do. Keep your fingers crossed; I know that's what all the coaches and the players want if that happens. But if not, I think pushing it back until January, give us a couple more months to hopefully get a vaccine or whatever may help. Right now we're working towards starting the season, practice in October and hopefully playing a whole season, conference and non-conference."
Not expecting opt-outs: Virginia Tech cornerback Caleb Farley was the first Division I football player to opt out of the upcoming season, opting to prepare for the NFL Draft, while Illinois running back Ra'Von Bonner told the Chicago Tribune he is sitting out due to concerns about the pandemic and hopes to return in 2021.
While conceding the possibility for college basketball players to join the list of athletes opting out, Schmidt is not expecting any Bonnies to forgo the 2020-21 season.
"I know it's happened in college football but basketball's different," Schmidt assessed. "I think the biggest concern that we have as coaches, especially the power fives, is the G-League, where instead of going to college they're going to the G-League. I think that's the most concerning. I don't think kids are gonna opt-out in college basketball. I may be wrong.
"In football, I guess if you were gonna be a first round pick, why risk it? The only thing you're gonna do is get hurt, maybe get the virus, have a bad year. So I can see it in football because it's a contact sport and you're taking a chance every time you go on the football field, but basketball's different so I don't think that's gonna happen, but I may be wrong."
Empty arenas would have an impact: St. Bonaventure outlined in its "Return to Play" guide that the Reilly Center's capacity for basketball games will be based on New York State guidelines, while face coverings will be required for any spectators allowed to attend.
The Bonnies averaged 4,359 fans in 14 games in the Reilly Center last year and compiled a 9-5 home record.
"I always say, the Reilly Center is one of the best places to play in the country. It's one of the most difficult places to play in the Atlantic 10. There's a reason why we've had a lot of success at home," Schmidt said. "We've had good players and so forth, but it's the support we get from the students, from the community. It's really unmatched, and if we can't have fans in the stands it's gonna make it much easier for the opponent to play at the Reilly Center. Sometimes, you go on the road in the Atlantic 10 and there's some places that we have more fans in the stands than the home team, and that helps us.
"That's a concern. I understand why they may have to do it, but the home court is not gonna be the home court like it used to be. Hopefully that doesn't happen."
Conference pairings: The Atlantic 10 announced its conference schedule pairings on Thursday, with St. Bonaventure slated to play home-and-home series against Duquesne, George Washington, Richmond, St. Joseph's and Saint Louis in 2020-21. Bona will host Dayton, George Mason, La Salle and VCU without a return trip and will travel to Davidson, Fordham, UMass and Rhode Island.
"In this league it doesn't matter who you play; every game is difficult, every opponent's difficult," Schmidt noted. "Some people say, 'Oh, you have a difficult schedule,' or not as difficult, but a lot of it… there's so many things that go on during the season. A team you thought was gonna be very good has injuries and they're not as good and a team that you didn't think was gonna be that good, their young guys took that next step and become really good players.
"No matter who we play, it's gonna be competitive as it's been since I've been here."
Getting in shape: Schmidt said the biggest challenge of training players during a pandemic is that each player's fitness level and basketball activity has been different due to their respective home setups. While strength and conditioning coach Darryn Fiske conducted virtual workouts in an effort to keep the team conditioned, last week marked the first time since the practice before the Atlantic 10 Tournament that players and coaches have conducted in-person workouts.
"Everybody's situation is different," Schmidt commented. "Some kids had the availability of a gym, some kids were in their living room. Some kids had weights, some kids didn't. So the biggest concern now when we get the kids back is making sure one, they're safe from the virus but secondly, that they don't get hurt. Pulling muscles, that's the biggest thing; hamstrings, groins…
"We just finished conditioning five minutes ago. Just trying to get the kids back into some kind of basketball shape without hurting them, that's been the biggest challenge… Right now you want to get up shots and you want to work on your ball handling, but it's really about making sure the kids get back into shape, some type of shape."
On social justice initiatives: This summer has been a pivotal one for the Black Lives Matter movement, as demonstrations have taken place throughout the country following the death of George Floyd at the hands of a Minneapolis police officer. Before the NBA resumed regular season play in Orlando on Thursday evening, all players, coaches and officials knelt during the national anthem in support of social justice initiatives.
Schmidt said the team has had conversations about the nation's social unrest.
"We've had meetings with the players, talking about all of that stuff," Schmidt said. "I want to try and keep that as private as I can with our team, but we've had discussions, open discussions, which I think have been really positive. We have some really smart kids, and everybody's from different areas of the country. Everybody's been raised a little different from the next, so we understand and they understand, and we're gonna do our part."