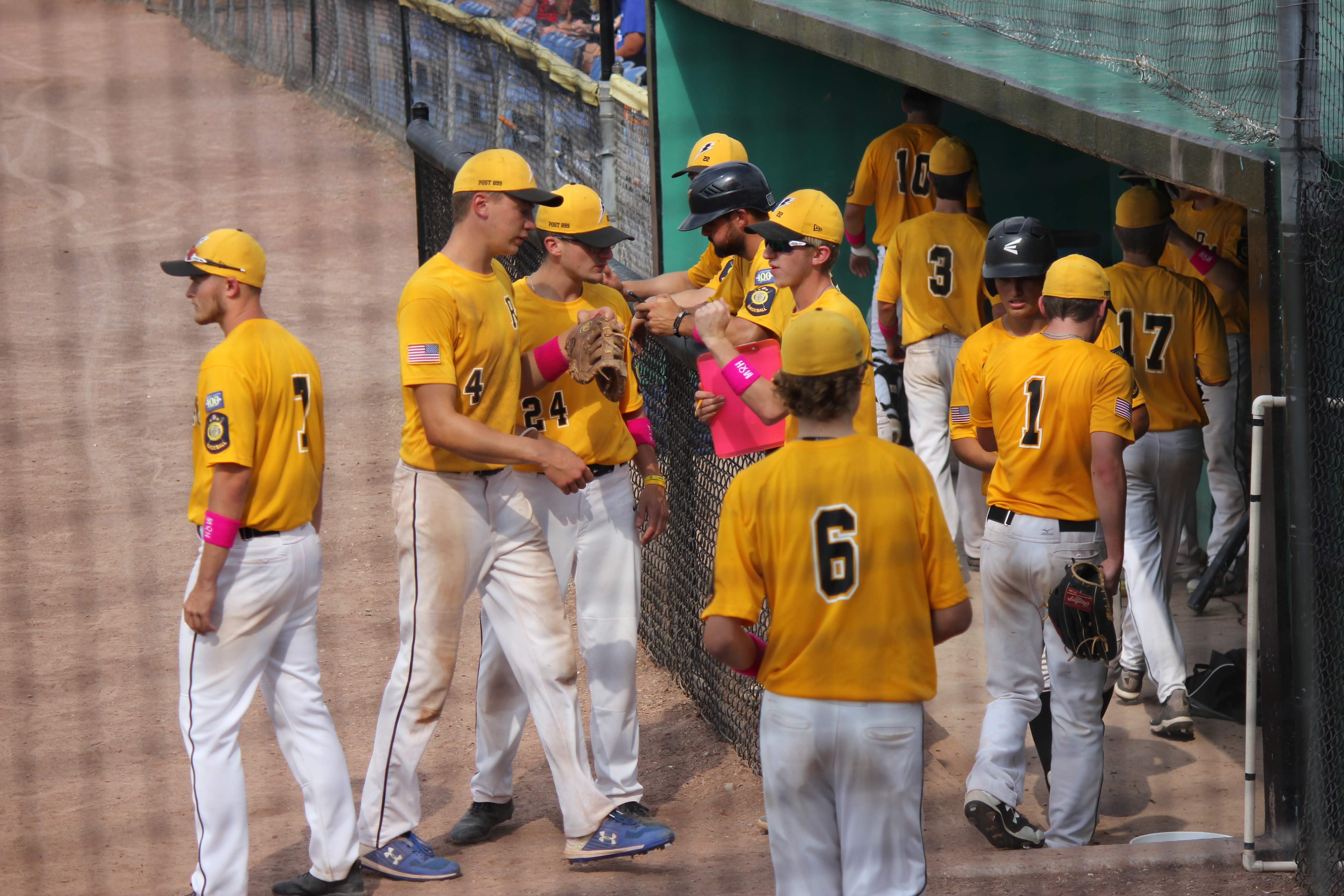 By BILLY HEYEN
Andrew Bonanno looked at his brand new fungo bat as he spoke on the phone Saturday night. The Irondequoit Post head coach already knew he wasn't going to use it during a school baseball season that had been canceled eight days prior. He didn't expect the fate of he and his fungo to be determined for the American Legion baseball season so soon, though.
"Just miss it," Bonanno said. "I would do anything to be able to (get on a field)."
The American Legion National Organization pulled its sponsorship of baseball for the 2020 summer in a memo received by District 7 teams Saturday night. It came a week and a day after Section V sports had been canceled for the spring. For players and coaches alike, the news comes as just another blow in a spring full of cancellations due to the COVID-19 pandemic.
American Legion baseball hasn't been the most popular summer offering in town in recent years. But the loss of that season locally, especially this year, stings in more ways than one.
"You're not playing it for glory," James Cooke Post head coach Joe Kurnath said. "To be completely honest, you're not playing it for you. You're playing it because you love baseball."
Start with the players. Rayson Miller's Hayden Smith and Jesse Countryman both played Legion ball for the first time in 2019, and they experienced a repeat district title for Rayson Miller that took them to the state tournament.
Say what you want about Utica — the state tournament host puts the teams up in hotels and makes the games feel official on a former professional diamond. Countryman had experienced the high school state tournament with Avon, but for Smith, it was something entirely new.
"Staying with everyone in a hotel, it's special," Smith said. "It was a new experience for me, and I was looking forward to it again this year."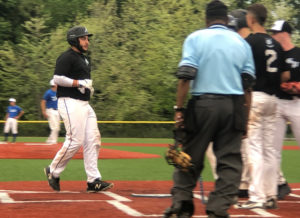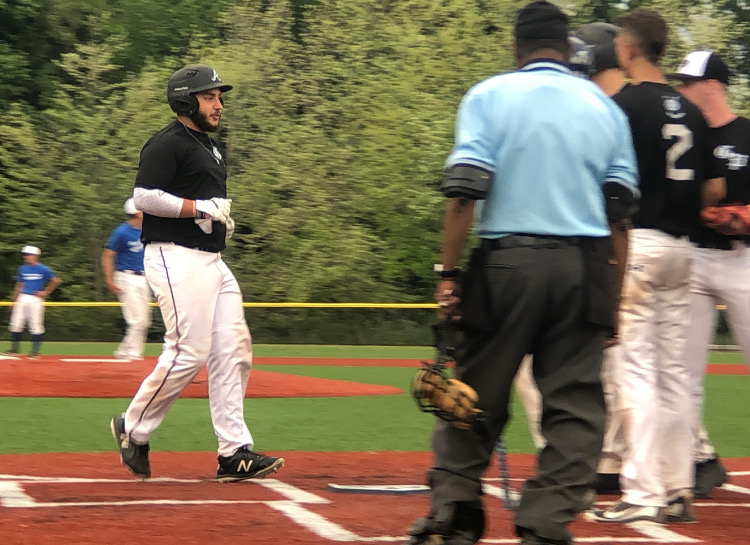 Countryman already had to deal this spring with a lost senior baseball season. The Legion season, summer baseball, kept him with hope. It's the only sport he plays, a sport that his whole family partakes in. He and his brother, Maxx, recently spent time taking grounders in a parking lot to stay ready for baseball.
In one way, Smith is the opposite of Countryman. As a three-sport athlete, baseball isn't his only calling. But he's also not at all used to a time in the year with no games or practices. Legion was, in many ways, the last thing giving the illusion of a normal summer to these teammates, and that's gone now.
"I was looking forward to something, anything at this point," Countryman said. "… It's a bummer, definitely."
Coaches, like Bonanno and Kurnath, feel the same absence. Working from home keeps them busy, right up until the time in the day when they'd normally head to practice. For them too, Legion was a potential light at the end of the tunnel, a light that's been turned off sooner than anyone was expecting.
"A part of me feels like it's a little early to be going this route to just cancel it," Bonanno said. "… Getting that (email) at 8:30 on a Saturday night, it's already a bad time and I'm losing my mind, but that kind of made it a little worse, a little bit harder."
Of course, this pandemic is much bigger than baseball, and those who spoke to Pickin' Splinters acknowledged that. But in the immediate hours after the Legion season's cancellation, baseball was at the forefront of their minds.
And oh, what a season it shaped up to be on Legion diamonds. With the cancellation of school ball and some summer travel programs, the rosters promised to be as stacked as they've been in years. The birth of more and more travel teams, in many ways, led to a decline in the quality of Legion play. It used to be the pinnacle of local summer baseball, and it shaped up to be that way again, Bonanno said.
With a targeted start date of July 1, local American Legion ball might have led the charge back into sports in Rochester. More people would've paid attention, and they would've found an enjoyable brand of baseball played by some of the area's best in pursuit of team accomplishment, not individual.
"Legion baseball, you play it for the team," Kurnath said. "… You're playing to represent the veterans of our area, so between who you're playing for, who you're representing and then the camaraderie built… Those are some of the best moments of my summer."
The age range of players in Legion creates some of the best stories. Returning college freshmen can take the field with high school underclassmen. Old teammates can reunite, like Smith and Owen VanNewkirk last season. A pitcher, like Owen Delforte, with nearly a year off can return to his high school mound once more. They can do that on the same field as one of the winningest coaches in Rochester sports history, Rayson Miller's Tom Sapienza.
Bonanno pointed it out — this unprecedented time has forced us to appreciate things more. Some public recovery timelines suggested that Legion could go on this summer, and maybe be appreciated more for the things that we were lacking around it rather than for its own absence.
Instead, the cancellation of the American Legion baseball season marks just one more loss in a two-month span full of them. It's not the biggest or the worst, but it's another. And for the coaches and players holding out all hope of getting back out on a baseball field, some field, any field, there's no positive spin to put on it.
"It sucks, you know," Bonanno said. "Because, baseball. It's what we all grew up loving and wanting to play. Not being able to do that, especially with this spring… It stinks."