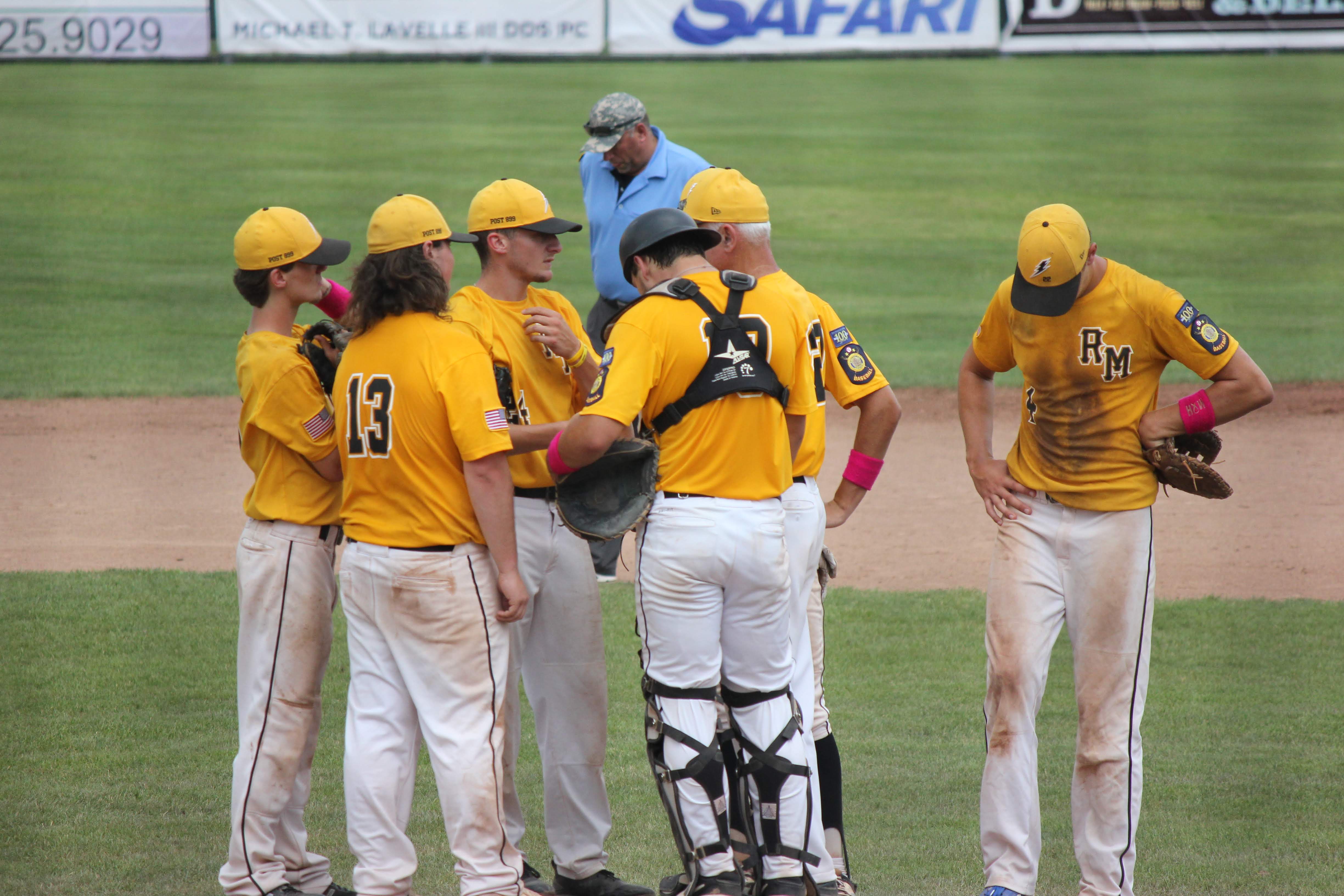 By BILLY HEYEN
The American Legion baseball season has been officially canceled for the summer of 2020 due to the COVID-19 pandemic. According to a memo sent out to Legion baseball teams, "The American Legion National Organization has shut down all sponsorship and all involvement in baseball for the 2020 season."
The announcement means that there will be no sanctioned American Legion baseball in District 7, New York's Rochester-area section, in the summer of 2020. It follows an announcement about a month ago that canceled regional and national tournaments. Individual states and districts had been holding out hope of play on the local level this summer.
"Sick to my stomach sending (the news) out to the coaches," District 7 chairman Dan Ford said via Facebook message Saturday evening.
Legion baseball is just the latest cancellation because of the coronavirus. Section V sports were officially canceled for the spring on May 1. The New York Collegiate Baseball League also canceled its season with an announcement on May 5.
The Legion season's cancellation prevents a number of the narratives expected in District 7 from happening. Rayson Miller was seeking to defend its back-to-back district titles. Ely Fagan, a Rush-Henrietta based team, was making its return after multiple years without fielding a team. And wooden bats, which were on hiatus a year ago, were slated to be a part of play again in 2020.
"We went to states, staying with everyone in a hotel, it's special," Rayson Miller returner Hayden Smith said via phone Saturday night. "It was a new experience for me, and I was looking forward to it again this year."
Don't tell me I'm missing out on both senior and summer baseball seasons with my boys

— Hayden Smith (@hoss1821) May 10, 2020
The memo sent out to Legion teams also notes that team fees have begun being returned to those who had already paid them.
In a technical sense, the announcement leaves room for local teams to play games, but they'd be done without the insurance or sponsorship provided by the American Legion National Organization.