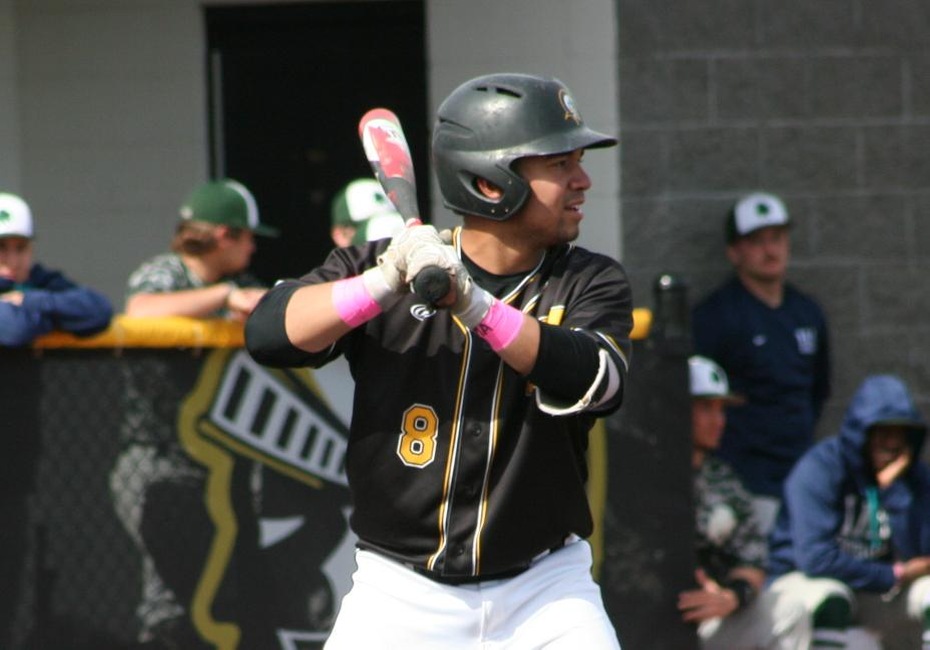 By BILLY HEYEN
Within five minutes of his season's cancellation, Ryan Ballard cried. A bit more than a year earlier, he'd looked down on the idea of playing junior college baseball. But in the time since, he'd realized the competition, camaraderie and possibilities it provided. In mid-March, due to the coronavirus, that was all temporarily taken away.
"Realizing this could be one of the greatest opportunities for me, just to get it taken all away without any real warning," Ballard said. "It just stole the season from me."
National discussion around canceled collegiate sports seasons has centered around seniors, and rightfully so. But Ballard, who caught at Greece Athena, fits a less talked about mold: the junior college sophomore with one season to parlay into a four-year college opportunity. Pickin' Splinters spoke with several former Section V baseball players who now find themselves uncertain of what's next in their baseball careers. 
The NJCAA has already announced that no spring sport athlete enrolled at a member college in 2020 will be charged a year of participation, meaning junior college sophomores could return for a season they never expected to need. For some, though, that's the only option they have to extend their baseball careers.
"I didn't think about going to JuCo at first," former Rush-Henrietta and current Niagara County Community College pitcher Joey Kench said. "But then I kind of realized that JuCo was like a second chance."
Already committed
One former Section V standout, Erik Johnson (McQuaid), already knows where he'll play baseball next year. After a 1.33 ERA and 11.22 K/9 as an NCCC freshman, along with an 8-to-10 mile per hour increase in velocity, Johnson had options over the summer. 
The left-hander's baseball goal all along has been to succeed at a professional level, he said, so he weighed his options accordingly after last season. There was a free agent contract offer from the San Diego Padres, and there were Division I opportunities with Wake Forest, Campbell, Coastal Carolina and Elon, among others. Johnson chose Coastal Carolina, where he'll join a pitching staff with former Livonia star Reid VanScoter.
"I wouldn't change anything (about going to Junior College)," Johnson said. "I'd do the exact same thing I did."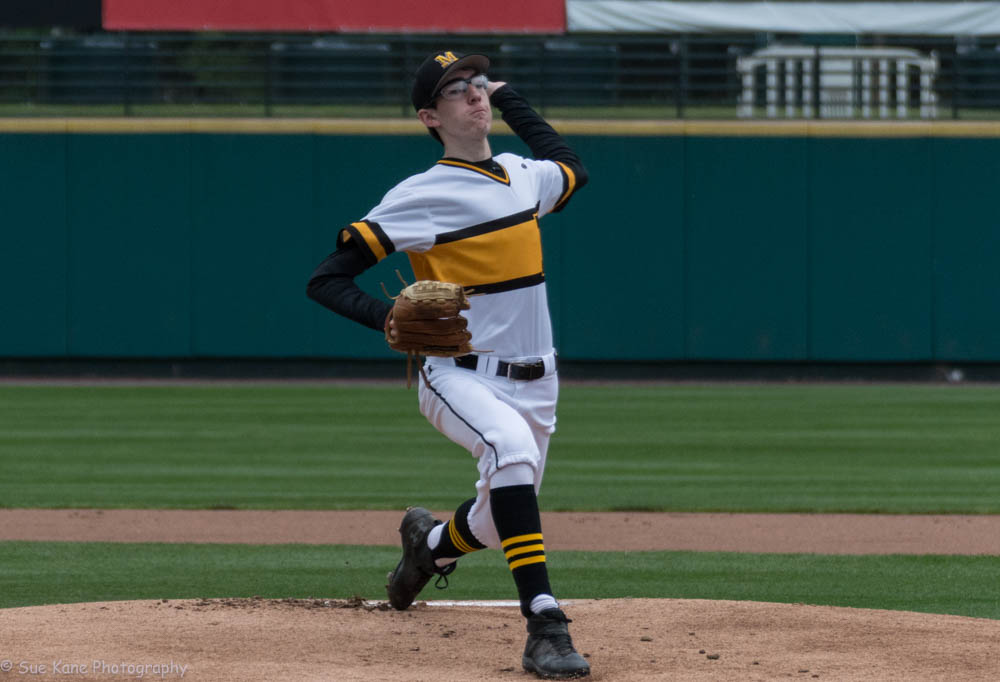 This season was going to be about more improvements for Johnson with his recruitment already stable. The plan was for him to pitch heavy innings for the Thunderwolves, then head to CCU once the semester ended to get used to the Chanticleers' routines. 
With no season to throw in now, Johnson's summer plans have been altered. If possible, he'll pitch in the Valley League, based in Virginia. That'll allow him to make up for some of his lost innings.


"The moment the season got shut down, (Coastal Carolina) reached out," Johnson said. "And we talked about the whole situation going on and what's gonna happen for next year."
Even though Johnson knows what's next, he was with an NCCC team that saw its Florida trip end early due to COVID-19. Most of his teammates there, like former Rush-Henrietta players Joey Kench and Raymond Specht, have yet to commit for next year. Johnson recognized that relative to them, he was in a lucky spot.
"It definitely helps that I was committed," Johnson said. "I'm very happy that I was."
'Gonna jumpstart my career'
When Kench was cut from the SUNY Brockport baseball team in the Fall of 2018, he figured that was it for his baseball career. The right-handed pitcher from Rush-Henrietta hadn't generated much interest as a high school recruit. Kench knew that he didn't want to give up baseball, though.
A couple connections led Kench to Tompkins Cortland Community College, where he totaled four wins and five saves in 18 appearances out of the bullpen in 2019. Kench continued on to NCCC this year. After nearly giving up on his baseball career, Kench figured he was a solid spring away from the opportunity to play two more years of college baseball.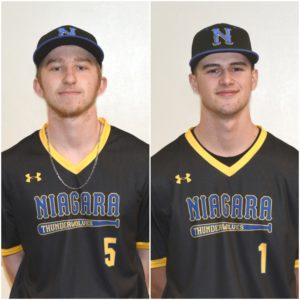 "Just one more week without the virus, I probably would've gotten a bunch more offers," Kench said. 
That's the boat most of the former Section V players who spoke with Pickin' Splinters were in. Kench and fellow former Royal Comets player Specht hoped to shine at NCCC. Finger Lakes Community College's Lukas Haefner (R-H) and Maxx Countryman (Avon) sought looks from bigger programs. The situation was similar for MCC's Trey Brown (Aquinas) and Ballard at TCCC. 
Most of those players had a semblance of interest before the spring began. Junior College baseball can play a lot more games in the fall than other collegiate levels, which helps their cause. But the roster situation for next season at four-year schools doesn't normally shake out until later in the spring. The useful plug-and-play nature of a seasoned junior college player is only truly realized after that.
"Coaches look for JuCo guys to fill spots when they don't really know who to go to," Ballard said. "They've already got two years under their belt, and they'll come in and kind of run stuff if they need to."
Specht injured his throwing (right) elbow early in the fall season. Because of that, the infielder couldn't put together a recruiting video to send to prospective coaches. The interest in him would almost solely have come this spring.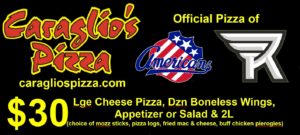 His microfracture surgery had a recovery timetable of three months. Specht just finished his throwing program a couple days before NCCC headed to Florida. He was back in the lineup for the Thunderwolves' first game down south, only days before the season was called off.
"Working hard all year round and putting in all that work, and then right when the season hits… They just took it away," Specht said. "I hated it, because I kind of got it taken away from me twice this year because of my injury."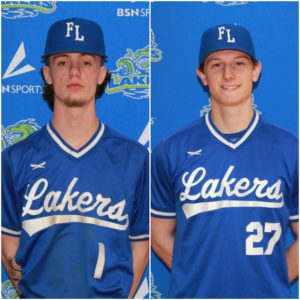 Haefner's goal was always to play Division I baseball, but he didn't have any offers from that level at Rush-Henrietta. He echoed the sentiments of a number of these sophomores, that junior college would provide a chance to get stronger and faster before hopefully taking another leap.
Brown already knew of a handful of Division I and II schools that were slated to come watch him play this season. Multiple players referenced their coaches' relationships with four-year schools as possible jumping-off points if the season went well. Besides Johnson, none of the players who spoke with Pickin' Splinters were content with the interest they'd gotten already — this spring was set to make a huge difference.
"This was the year," Ballard said. "This was gonna be the year that was gonna jumpstart my career."
What now?
The NJCAA's quick action to ensure players maintain their same class standing next season made these last few weeks a bit less stressful for these players.
Specht, Kench, Haefner, Countryman and Brown expect to return to their junior college and play again next year. They always figured it'd be their sophomore season that launched them to a four-year program — it'll just come in 2021 instead of 2020.
"I never thought in a million years that I'd be going back" Specht said. "But after the season got taken away, I'm not really left with many options. It is what it is, make the best of it."
Ballard isn't so sure. He said that decision has been "the only thought" in his mind since the season's cancellation. He could take an offer to play at Virginia Wesleyan, or he could try to gain more suitors next spring.
"I have to make some hard decisions coming up," Ballard said. "That's what I'm thinking about, school-wise, too."
Schools recruiting these junior college prospects could have unusual situations to wade through themselves depending on how the higher levels adjudicate eligibility going forward, along with a potentially altered MLB Draft that could lead more top-end players to return to college baseball for another year.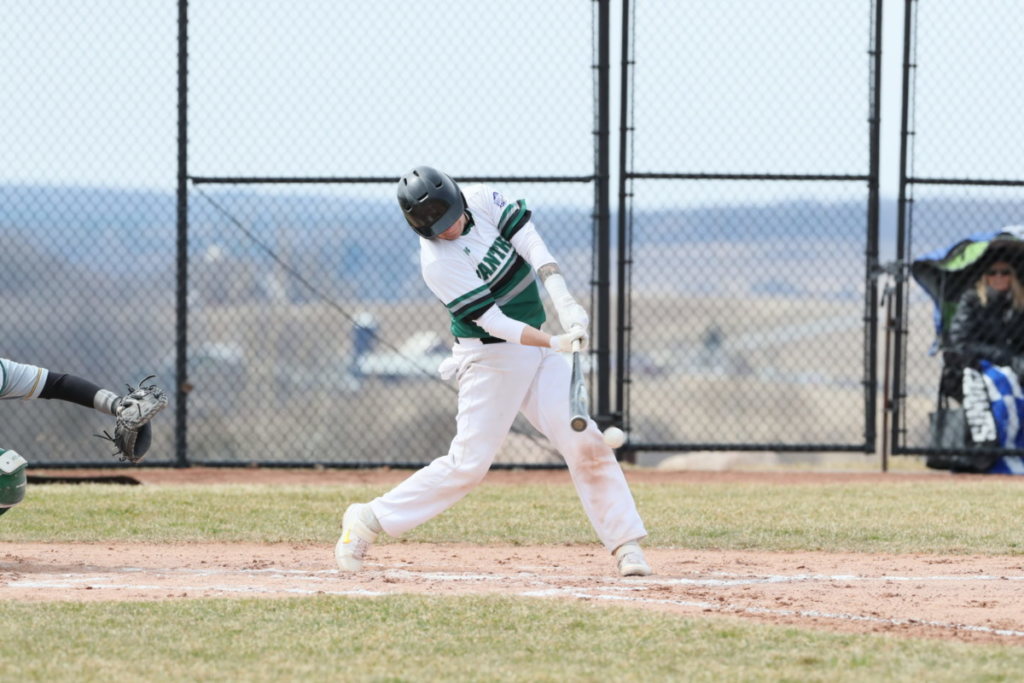 Regardless of what happens at the higher levels, it won't alter the goals of these sophomores. Both Haefner and Countryman said they think about reaching a four-year program "every day." But these players all referenced the potential their rosters had this season — they want to win en route to that next opportunity.
"The toughest thing for me right now," Haefner said, "is that this team we had right now will always be a question mark. We'll never know what we could've been."
While these sophomores wait to return to a baseball field, whether it's summer ball or fall ball or next spring, they'll make due with what they have. Countryman fields groundballs that his youngest brother hits off a tee in a parking lot near his house. Ballard hopes to hone his mechanics through dry swings. Brown will utilize workout equipment in his garage.
And even though this was supposed to be their year, these sophomores can take solace in another fact. Baseball's not gone forever — if you look at it from one perspective, they're just getting an extra year.
"In the end, I'll be playing baseball somewhere," Ballard said, "so I'll be happy."