By CHUCKIE MAGGIO
Two months earlier, Jaren English was logging 37 minutes of basketball in Philadelphia, swishing five baskets and obtaining nine La Salle misses in an otherwise disappointing defeat. He and his St. Bonaventure teammates, along with the country at large, remained blissfully unaware of the unparalleled circumstances that would curtail his successful first Division I season.
Last Monday, English and classmate Julia Schneider co-published an article on prominent fact-checking website PolitiFact. The piece examined University at Buffalo clinical assistant professor Jamie Nadler's assertions in a Buffalo News article that small trials to test convalescent plasma therapy for coronavirus patients "seem to have had some degree of success."
The piece was part of the SBU Jandoli School of Communication's fact-checking workshop with PolitiFact senior correspondent Louis Jacobson. English, a sophomore, was one of eight students selected to participate based on his writing, editing and analytical skills. The starting guard, who owns a 3.66 GPA and was named to the Atlantic 10 All-Academic Team in March, was a natural choice for Jandoli School lecturer Anne Lee.
"I like him very much," said Lee, who teaches English in a professional writing course. "He is polite, engaged and attentive in class; he has a talent for writing."
"Jaren and the other students have done incredible work in a short period of time under less-than-ideal conditions," added Richard Lee, an associate professor. "They are producing important journalism for a widely respected news outlet while gaining professional experience and bringing pride to the Jandoli School."
PolitiFact reaches over 3.3 million unique visitors a month, according to a 2018 media kit. While he didn't get the opportunity to nab a deceitful fabricator with the "Pants on Fire" icon, English valued the experience to contribute to the renowned outlet.
"It's definitely been a blessing, but it's been a lot of hard work," English noted. "It's much harder than I expected, because I never really worked with politics and it's a new field for me. Not really understanding how to maneuver in politics and what to look for in politics, so this has just overall been a great learning experience. I can't thank Mr. and Ms. Lee enough for offering me this wonderful experience.
"Ms. Lee and I have gotten much closer as she became my teacher. I love her to death; she's an absolutely great teacher. I just want to thank her for allowing me to be in this program."
The English-Schneider duo's research concluded that while the technique requires more testing, at least two Chinese studies have found initial success with convalescent therapy. The process, the article explains, involves transfusing blood plasma containing a specific antibody from recovered coronavirus patients into a sick patient. The idea is to help boost seriously ill patients' immune systems as they fight off the virus.
In addition to reading medical articles, English was tasked with interviewing Jessica Donington, who heads up convalescent plasma therapy research at the University of Chicago, to gain an expert medical opinion.
After a year of pregame and postgame media sessions, English shifted from interviewee to interviewer for a day. At first, he feared the interview wouldn't materialize.
English called the office and was sent to the answering machine. After leaving his name, number and a message, he admittedly felt "kinda down" after failing to get in contact with his subject. He opted to go outside to shoot hoops in his Romulus, Mich. driveway to clear his head before plotting a new course of action.
Thirty minutes later, English's phone rang through his Apple AirPods. Donington was on the other line, returning his call. English sprinted back into the house and collected his writing materials- and thoughts- to complete the interview and add a valuable source to his piece.
"I wouldn't say I was winging it, but I didn't think she'd respond that early," English laughed. "I thought I'd have some time to build up my presentation, my questions and things of that nature, but she called me back in 30 minutes so I was in a rush. It's definitely nerve-wracking because you're asking someone a question and you don't want to mess up, because if you mess up they might not answer what you need them to answer. You have to be precise, so it was definitely nerve-wracking."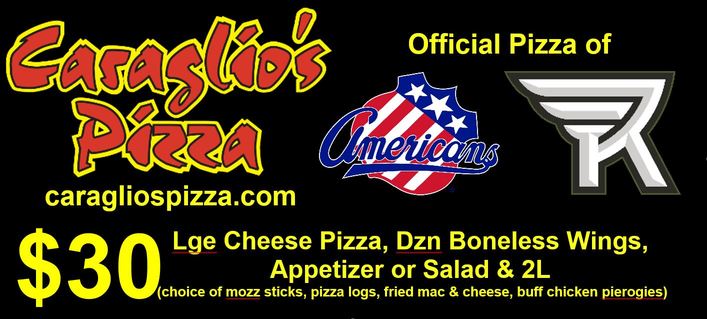 English's aunt Mischa Pollard works as a doctor at McLaren Medical Center in Flint, Mich. Researching the piece and learning more about the pandemic helped him gain an even greater appreciation for the medical professionals significantly affected by the virus.
"There's not a lot of hope right now. There's not a lot of good news that you're hearing," English remarked. "This was the greatest piece to do, because let's shine some light for the people of this world and the people of the United States that our healthcare workers are really working hard… really trying to understand and get this thing together so we can get back to living a normal life, all just being together. I thought this was a great piece overall, because we don't know the true extent of COVID and what our healthcare workers are doing until we put ourselves in their shoes.
"It's just absolutely amazing what they're doing."
Once online classes, which English acknowledged were not his preferred learning method ("I like seeing my teachers, I like going to class," he said) conclude and final exams are finished next Friday, the focus will be on his junior season. After starting 23 games flanked by four fellow underclassmen in 2019-20, expectations are high.
Until gyms reopen, English is splitting time shooting jumpers, using bookbags and other household objects as makeshift weights and temporarily "unretiring" from baseball to catch younger brother William's fastball. William pitches in the Los Angeles Angels organization and will enter his second professional baseball season whenever the sport returns.
"He breaks my fingers," the elder English joked.
The Bonnies are in frequent contact, hopping on Zoom calls every three or four days. The team conducted a virtual group workout on Monday afternoon, knocking out pushups and sit-ups as junior Dominick Welch assumed the DJ role and played Drake's new "Dark Lane Demo Tapes" project.
The group is still close-knit. Quality time with his teammates, mother and brother has helped English foster a positive, worldly mindset in a difficult time.
"I think this is a great time to become closer with your family," he acknowledged, "and really understand that every day is not promised. You have to enjoy each day because you don't know when it could be your last.
"We have to tell ourselves, 'I did something and I'm happy I did that today. That makes me happy that I did that.'"