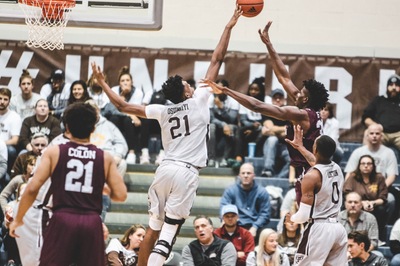 By CHUCKIE MAGGIO
The public portion of the season began in a sparse Barclays Center and ended the same way. In fact, there may have been more people at the Atlantic 10's media day than there were when Massachusetts and Virginia Commonwealth were ordered off the court on Thursday afternoon.
St. Bonaventure experienced a basketball season without closure before, when shame and scandal led to the team canceling its last two games of the 2003 regular season and kept Bona home from the Atlantic 10 Tournament. This unfinished March is far less debilitating than that one, but COVID-19 ended Bona's campaign at 19-12.
Mark Schmidt has yet to comment on the cancelation of the Atlantic 10 Tournament and the conclusion of his 13th season as the program's head coach. The NCAA has suspended recruiting both on and off campus until at least April 15 and Bonaventure shifted to online classes, allowing students to return home for the rest of the semester.
An already lengthy college basketball offseason is set to be even longer. The Bonnies had a memorable year, despite missing a fourth 20-win season in the last five years by one victory.
Bonaventure featured one of the youngest active rosters in the sport, with just one senior, a junior, six sophomores and three scholarship freshmen. Speculation that graduate student Nate Sestina, a Cameron County native who posted a double-double in the Reilly Center for Bucknell last year, would "come home" did not come to fruition when the big man chose Kentucky.
The Bonnies' season nearly took a grim turn before it truly began when SBU center Osun Osunniyi went down with a knee injury in a season-opening loss to Ohio. Fears that the injury was season-ending were assuaged when Osunniyi was diagnosed with a bone bruise and returned after a five-game layoff.
Bona developed without its defensive anchor, taking the Vermont Catamounts to the final minute and running past the Rutgers Scarlet Knights, who would have been an NCAA Tournament team, at Scotiabank Arena in Toronto.
SBU's newcomers adapted quickly to college ball. Alejandro Vasquez had two double-figure scoring nights in his first four games, while Justin Winston had four in the first five and started each game from the Rutgers win through the regular season finale. Jaren English missed the first five games with a broken hand but was a daily starter when healthy.
Osunniyi's return and English's debut galvanized the Bonnies to a seven-game win streak. Bona did not lose a game when Osunniyi played at least 18 minutes until Feb. 14. When he did not play at all, SBU was 1-6.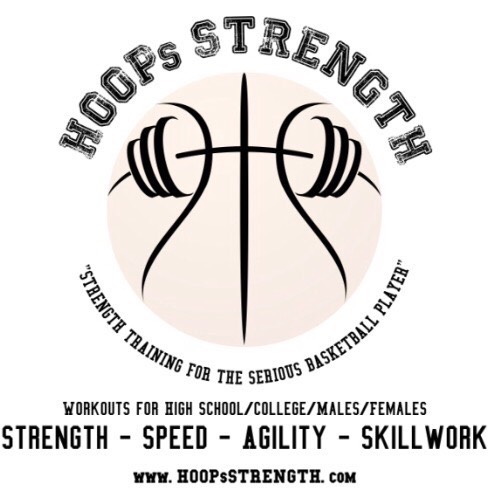 The Bonnies' streak ended at Buffalo, but they started A-10 play with four consecutive wins. In the fourth game, however, Osunniyi was hit in the head and suffered a concussion before Bonaventure's most difficult stretch of the season: VCU and Dayton on the road followed by a home game against Rhode Island.
VCU and Dayton dealt decisive blows, defeating Bona by a combined 54 points. SBU was competitive against Rhody, but fell by six late.
Blowouts were a common theme of the league season, as the Bonnies saw a five-game win streak end via 93-64 thrashing against Davidson. The loss on a primetime ESPN2 stage began a 2-4 close to the regular season, which culminated in a 72-49 defeat at Saint Louis. Bona's average margin of defeat in A-10 play was 17.7 points.
What once looked like a stronghold on a double-bye in the A-10 Tournament slipped from Bona's grasp after back-to-back losses to Duquesne and La Salle, as well as the Saint Louis loss in a win-and-in situation, dropped the team to fifth. The Bonnies, who were scheduled to play George Mason after UMass and VCU, would have needed four wins in four days to capture the automatic bid into the NCAA Tournament.
Bona still has two more years with its core of Osunniyi, English, Kyle Lofton and Dominick Welch, while Winston, Vasquez and the freshmen have three seasons ahead of them. Lofton was the first Bonaventure sophomore to make the All-A10 First Team since Jaylen Adams in 2016, while Welch shot 37 percent from three-point range and English averaged 11.9 points a game in his first season in a brown and white uniform.
No one knows how much longer Bonaventure's season would last. If the Bonnies topped Mason, they would have met Saint Louis for the second time in a week. If they had topped SLU, the unblemished Dayton Flyers were likely next on Saturday.
The Bonnies finished the season 122nd in the NCAA's NET rankings and 123rd in Ken Pomeroy's formula. They won double-digit conference games for a sixth straight year, had a seventh consecutive winning record and celebrated their program's centennial with the release of an all-time team and a reunion for the 50th anniversary of the 1970 Final Four team.
It was a year the program and its rabid fan base will remember for quite some time. All it was missing was closure.