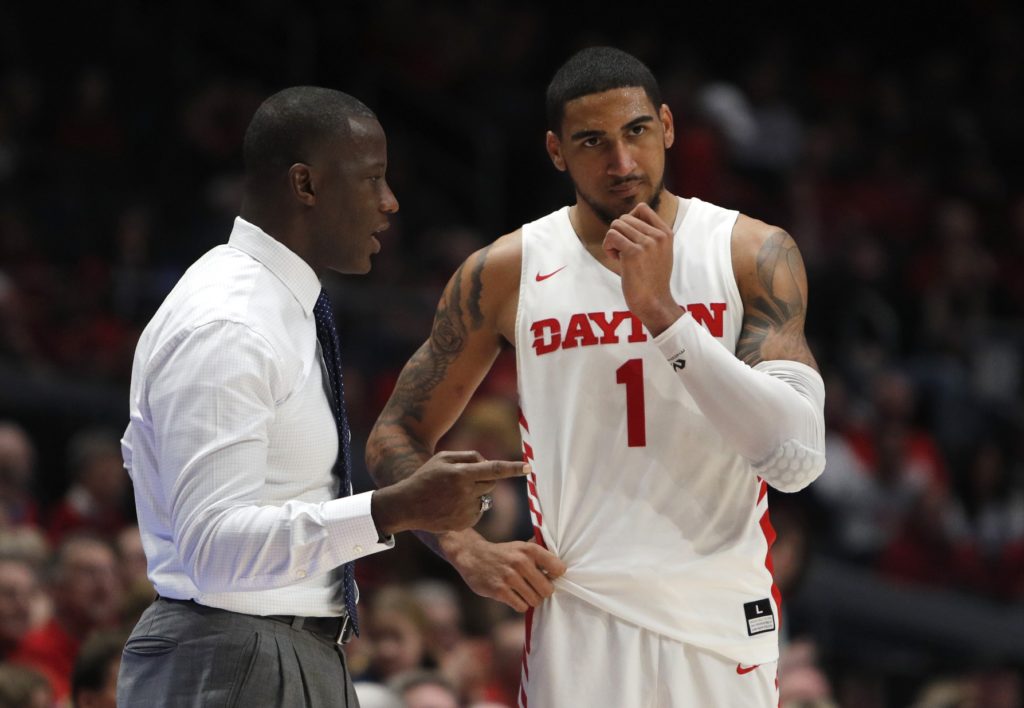 By CHUCKIE MAGGIO
Are you excited for the Atlantic 10 men's basketball awards announcement on Tuesday?
I can hear you from Dayton, Flyers.
Dayton's win over George Washington this weekend completed the first 18-0 season in Atlantic 10 history and the league's first perfect conference record since George Washington in 2005-06. It was also the culmination of a fruitful awards season on the A-10 and national level for the No. 3 team in the nation.
Typically, a strong St. Bonaventure regular season is followed by multiple postseason awards. There is a chance, although unlikely, that the fifth-seeded Bonnies aren't selected for any honors by the league's head coaches this year, and the Dayton dominance is partially to blame. One of the best teams in conference history needs to be fairly compensated for its achievements.
Contrary to popular belief when a deserving player gets snubbed, the league's 14 head coaches are the lone voters for postseason awards; media members only vote in the preseason. While we don't have official votes, however, we always have opinions.
These men should be selected for the 2020 A-10 awards:
Player of the Year: Obi Toppin, Dayton. The question isn't whether Toppin wins the A-10 Player of the Year, it's whether he wins the National Player of the Year. That race includes Toppin, Iowa center Luka Garza, Kansas center Udoka Azubuike and Michigan State guard Cassius Winston.
Toppin ranks in the top ten of the A-10 in each of the following categories: field goal percentage (1st), scoring (2nd), rebounding (8th) and blocks (8th). He also has an absurd 107 dunks this year, tops in Dayton history.
"He's a freak of nature," George Washington coach Jamion Christian told Yahoo Sports's Pete Thamel last week. "To me, he's a transcendent player in the Atlantic 10. We haven't had someone like him since Marcus Camby." Thamel also dubbed Toppin a "supernova," an apt description for a man who scored this past Saturday by simply throwing the ball over his defender into the hoop, then rattled off a 360 and proceeded to go between the legs on a fast break a couple moments later.
For his leading role in Dayton's greatest season ever, Toppin deserves every Player of the Year award he is eligible to receive.
Coach of the Year: Anthony Grant, Dayton. When you don't lose to any of your colleagues, you are the unanimous Coach of the Year. The regular season champion usually deserves this award regardless, but Grant built and developed a special team that restored the A-10's credibility after last season's disappointment.
From 14-17 in his debut season, to the NIT to last year, to zero losses in regulation and a probable No. 1 seed in the NCAA Tournament, the former Dayton captain has brought glory to his alma mater.
Defensive Player of the Year: Jordan Goodwin, Saint Louis. The regular season finale rout of St. Bonaventure proved a Saint Louis player deserves this award, whether it be Goodwin or teammate Hasahn French.
Goodwin grabbed 10.4 rebounds a game in the regular season, with nine more defensive boards than French. The junior also ranked third in steals with 64 total. He plays bigger than his 6-foot-3 frame, one of the foremost reasons the Billikens have a double-bye to Friday's quarterfinal in Brooklyn.
Goodwin would be the third consecutive Billiken DPOY after Javon Bess received the honor each of the last two seasons.
Rookie of the Year: Tre Mitchell, UMass. Mitchell has UMass fans buzzing about the team's chances of earning a win over George Mason in Brooklyn. Living up to his highly-touted recruiting status, the 6-foot-9 center averaged 17.7 points and 7.2 rebounds this season, leading the Minutemen in each category.
Mitchell padded his case in the regular season finale against Rhode Island, scoring 34 points on 10-of-16 shooting and grabbing 12 rebounds as the Minutemen nearly upset the Rams. He recorded six double-doubles this year and scored in double figures in 29 of his 31 games.
Most Improved Player: Armel Potter, George Washington. Playing about 11 more minutes a game this season, Potter improved from a six point-per-game scorer who chipped in two assists and 1.5 rebounds a contest to a go-to guy averaging 14 points, just under six assists and three rebounds.
The 6-foot-1 guard who transferred from Charleston Southern in 2017-18 is on pace to improve his totals in every statistical category in his second season playing for GW.
Sixth Man of the Year: Javonte Perkins, Saint Louis. Perkins is the Billikens' second-leading scorer and one of their top three-point threats despite coming off the bench for 30 of SLU's 31 games. The freshman averaged almost 20 points per game over the last 11 games of the regular season, shooting 55 percent during that span.
Perkins averages 15 points, five more than 2019 Sixth Man of the Year Tavian Dunn-Martin produced for the Dukes last year.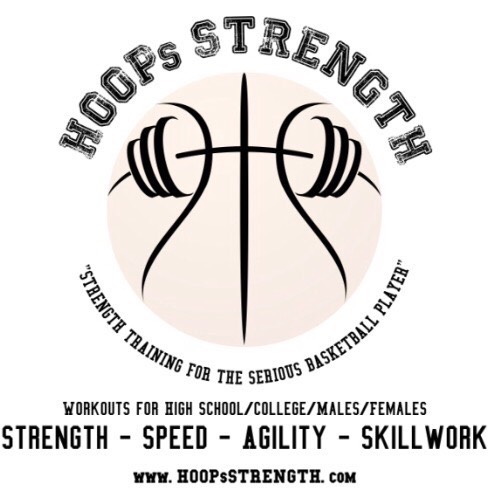 All-Conference First Team:
Obi Toppin, Dayton
Jalen Crutcher, Dayton
Fatts Russell, Rhode Island
Jordan Goodwin, Saint Louis
Ryan Daly, St. Joseph's
Analysis: Toppin and point guard Jalen Crutcher are the best one-two punch in the conference. Russell willed URI to a 10-1 conference start, averaging 22 points, three rebounds, three assists and 2.8 steals an outing while shooting 45 percent from three-point range during the Rams' 10-game win streak. Goodwin is the best two-way player in the A-10 and ended the regular season with five double-doubles in seven games.
Daly plays on a far worse team than the four other First Teamers, but he was the A-10's leading scorer and the lone bright spot in a miserable season on Hawk Hill. There is nothing wrong with rewarding him with a spot in the top five.
All-Conference Second Team:
Tre Mitchell, UMass
Blake Francis, Richmond
Kyle Lofton, St. Bonaventure
Kellan Grady, Davidson
Hasahn French, Saint Louis
Analysis: Mitchell has a legitimate First Team claim and should be ranked no lower than sixth overall. Francis put up three 20-point games in the last five and averaged nearly 18 all year for the second-seeded Spiders. Lofton led the league in assists and Bonaventure in scoring. Despite a nondescript season for Davidson, Grady still recorded 17.2 points per game on 30 fewer shots than 2018-19. French took on an increased scoring load and averaged a double-double while teaming up with Goodwin to exceed a formidable '18-'19.
All-Conference Third Team
Cyril Langevine, Rhode Island
Jacob Gilyard, Richmond
Marcus Santos-Silva, VCU
Marcus Weathers, Duquesne
Grant Golden, Richmond
Analysis: Welcome to the Big Man Corner. Four of the five players on this team made it by rebounding, playing dominant defense and finding a consistent touch around the basket. The guard is Gilyard, the quarterback of Richmond's attack. Gilyard's A-10 ranks: first in steals, second in minutes, third in assists and third in box plus-minus, for you analytics junkies.
All-Defensive Team
Jordan Goodwin, Saint Louis
Hasahn French, Saint Louis: Tied for first in rebounds per game, third in blocks
Cyril Langevine, Rhode Island: Third in rebounds per game, fifth in blocks
Jacob Gilyard, Richmond: Leader in steals per game
Osun Osunniyi, St. Bonaventure: Fifth in rebounds per game, fourth in blocks
All-Rookie Team
Tre Mitchell, UMass
Jamison Battle, George Washington: 11.9 points per game, 5.3 rebounds per game
Jameer Nelson Jr., George Washington: 10.4 ppg, 4.4 rpg, 2.2 apg, 1.8 steals per game
Nah'Shon "Bones" Hyland, VCU: Nine ppg, 43 percent three-point shooting
Justin Winston, St. Bonaventure: 8.7 ppg, 3.4 rpg