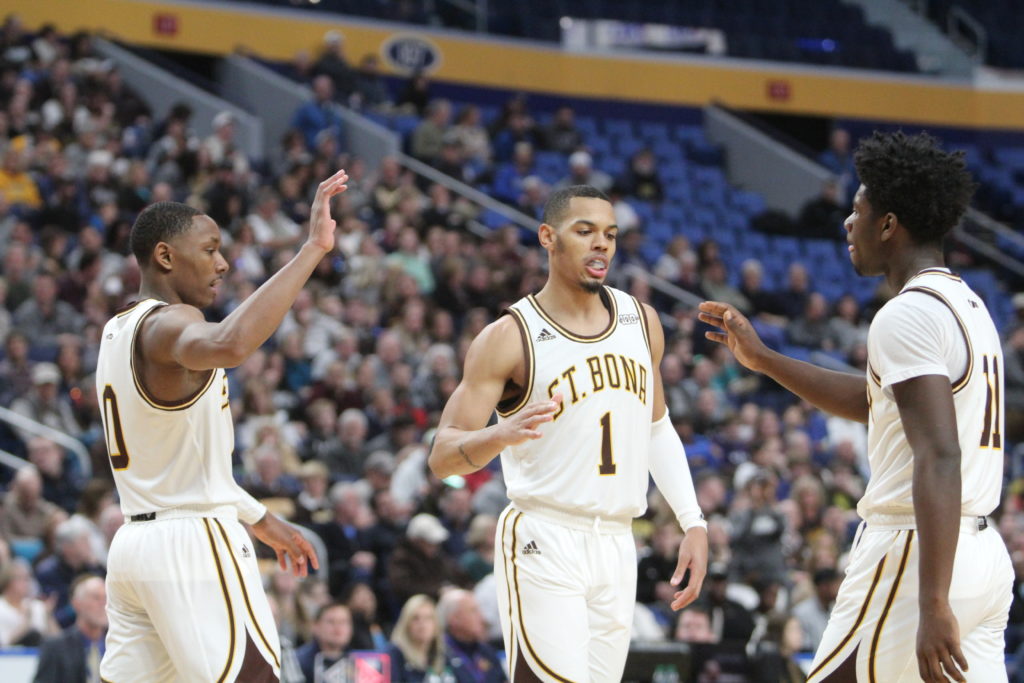 By CHUCKIE MAGGIO
Contrary to popular cliché, no film has ever been set ablaze or otherwise destroyed in Mark Schmidt's coaching career.
Schmidt steadfastly dismissed the idea of "burning the tape," even when that tape is a lowlight reel of St. Bonaventure's blowout home loss to Davidson last Friday. A video with no objective rewatch value may prove invaluable as the Bonnies plot redemption in the Reilly Center on Saturday.
"No, you watch it," Schmidt replied matter-of-factly. "You watch it with the team and you correct your mistakes and you go on to the next one, just like we always do, win or lose."
Bona (17-9, 9-4) will have had eight days to prepare for "the next one" by the time it takes Bob Lanier Court to play Richmond (20-6, 10-3) on Saturday evening. "The Next One" is also "The Big One" of the regular season thus far, with the winner gaining possession of third place in the Atlantic 10 standings and the head-to-head tiebreaker over the other with four games left in the regular season.
Even Schmidt, who often cultivates a public stance that no game holds more importance than the other, admitted this contest is higher in magnitude.
"It's the next game and all that stuff," Schmidt acknowledged on his weekly radio show with Bonnies play-by-play man Gary Nease, "but we only play them once. When it's tied and we end up wherever we end up, if they're equal with us they get the tiebreaker… When you play a team one time, that's why VCU, Rhode Island, Davidson, they've got the tiebreaker over us. We've got the tiebreaker right now over Duquesne.
"This is the time. Our guys have done a good job to make these five games really, really important to get to a top-four finish. That's what we're trying to do and that's why we're practicing. Hopefully we can play well on Saturday night."
The third seed is also crucial because it delays a possible matchup against the presumptive top-seeded Dayton Flyers in Brooklyn. If Dayton, which still hasn't lost in A-10 play, wins its tournament quarterfinal game and the fourth seed follows suit right after, the fourth seed plays Dayton in Saturday's semifinal. The third seed would face the winner of the No. 2 seed (currently Rhode Island)'s game against the seven v.s. 10 Thursday winner.
Richmond beat Rhode Island on the road and SBU lost in the final minutes. Who do you think each team would rather play?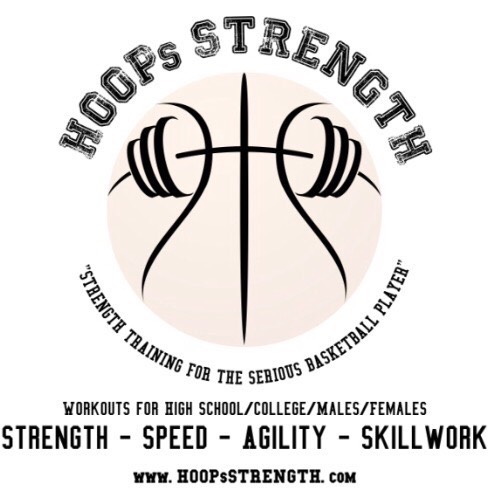 If the Bonnies took their Davidson lost as a wake-up call, they can take a ration of comfort in knowing that Richmond is no Davidson from three-point land. Though the Spiders have the third-best offense in conference play, averaging a little over 73 points a game, they have attempted the same amount of threes in that span as Bona (246, tied for 11th) and have made just 81 (10th, four makes behind the Bonnies).
The Spiders are comparable to the Bonnies in that most of their points are scored in the paint, included 38 of the 65 they scored against George Mason on Wednesday. They have the personnel, with all-conference candidate Grant Golden and junior Nathan Cayo starting as a difficult paint duo. Chris Mooney's leading scorer is 6-foot guard Blake Francis, who missed almost a month but is back healthy and averages 17.1 points a game, but UR's success begins down low.
"Their whole game is Golden and Cayo," Schmidt assessed. "Golden is one of the best big guys in the league, and they're going inside out… by either the drive or throwing the ball inside to Golden or Cayo. So they're more of a power team offensively. Now their guards, they have two really good guards (Francis and fellow junior Jacob Gilyard) that really push the ball, get into the paint… but it's more, the game is played below the foul line offensively.
"They'll run all their backdoor stuff, they're getting stuff off their backdoors for layups. But they're throwing the ball inside to Golden. He orchestrates everything, and he's playing really, really well. They're a team that really pushes the ball in transition, a team that if they don't really have anything they run their 2-3 high, back-cuts. In the past it used to be back-cut after back-cut after back-cut. Now it's more of Princeton on steroids… it's like one action, now here comes the backscreen and then here they go. Or one action then they throw the ball into Golden and play off of him."
Richmond is 16-4 when Francis plays and is in the NCAA Tournament discussion off the strength of wins over Rhode Island and Wisconsin as well as a sweep of VCU. The Spiders are 5-1 on the road in conference and Francis is fourth in the conference in scoring, while Gilyard trails only Bona sophomore Kyle Lofton and George Washington's Armel Potter on the A-10's assist leaderboard.
In a very even matchup on paper, SBU's sellout '80s Weekend crowd, which will consist of Buffalo Bills legend and honorary game captain Jim Kelly, hopes to be a difference-maker. Though not an ESPN2 matchup like Davidson was, it will still be nationally televised on NBC Sports Network.
The Bonnies hope their second moment in the bright lights in as many weeks goes much differently than the first.
"We can't get to the NCAA Tournament with our record," Schmidt noted. "Our goal is to get to the NCAA Tournament and the only way we do that is by winning the Atlantic 10 Tournament. The best way to do that is to play three games rather than four games."
The best way could also involve the No. 3 seed they'll fight for Saturday night.