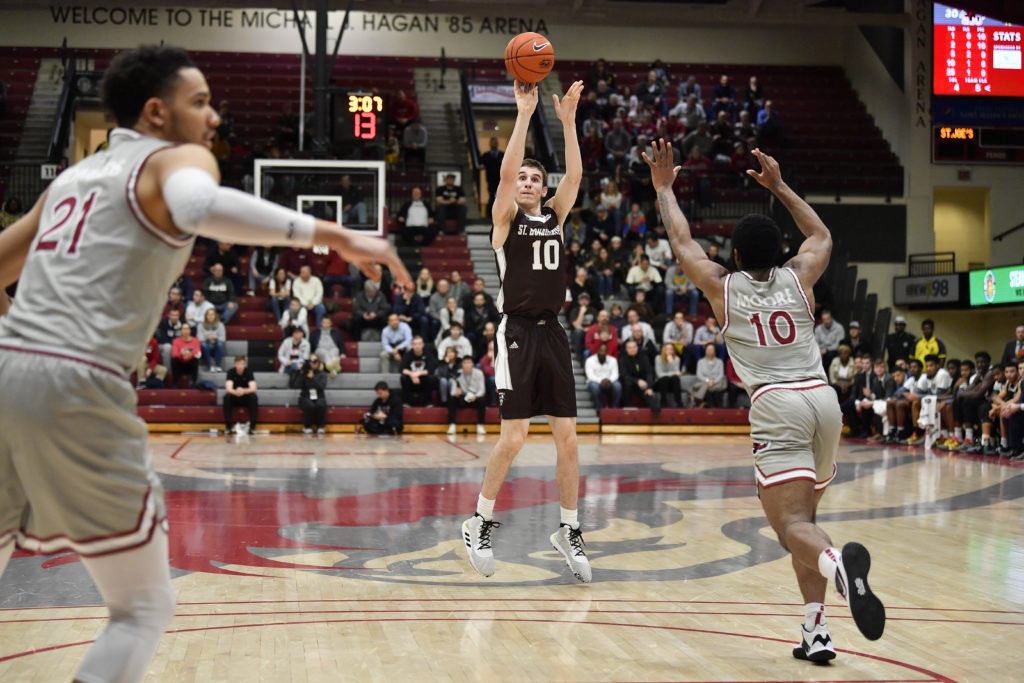 By CHUCKIE MAGGIO
The St. Bonaventure men's basketball team was outplayed in the first half in Philadelphia on Tuesday night.
The Bonnies were outrebounded (by nine), were outscored by a basket in the paint and scored just three points off four St. Joseph's turnovers. They only trailed by three, but came out decidedly flat after a hard-fought win at Duquesne on Saturday.
As sluggish as Bona came out, however (coach Mark Schmidt called it "maybe the worst half we've played in a long time" on the WPIG postgame), it came out stronger out of the halftime locker room. 
The Bonnies opened up the second by scoring six unanswered to regain the lead, an advantage they extended to 13 with 10:55 remaining. They never stepped back, winning 74-56 for their fifth consecutive victory. SBU improved to 17-8, 9-3 in Atlantic 10 play. 
Takeaways from another SBU victory.
Player of the Game: Justin Winston, St. Bonaventure. Winston has quietly compiled a noteworthy freshman season, but there was nothing quiet about his career game Tuesday night. Winston scored a career-high 20 points in 29 minutes, making eight of his 14 shots including four of his seven three-point attempts. He brought in five rebounds and distributed three assists without committing a turnover. He scored 13 of SBU's 43 second half points.
Honorable mention: Kyle Lofton matched Winston with 20 points by making seven of his 13 attempts from the field. The sophomore also grabbed six rebounds and had three assists. Osun Osunniyi was a perfect six for six from the field and a board shy of a double-double, with 12 points and nine rebounds.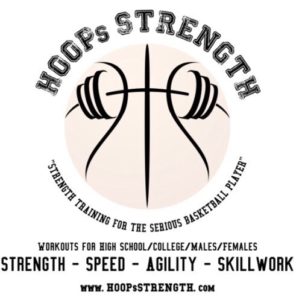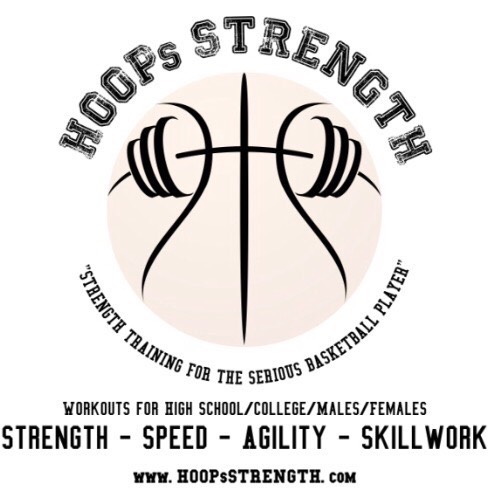 Stat of the Game: After what Mark Schmidt called an "embarrassing" rebounding disparity in the first half, the Bonnies outrebounded SJU 24-7 in the second. They also made 17 of their 30 shots in that period (56.7 percent), 18 percentage points higher than they shot in the first (12-of-31).
Stretch of the Game: The aforementioned run after halftime energized the Bonnies. Winston drilled a jumper 23 seconds in, then made a three-pointer 42 seconds later before a Lofton three on the Bonnies' next possession forced a timeout. The momentum shifted for the rest of the contest.
Quote of the Game: "One of my biggest concerns going into this game was the 'trap game' and us overlooking them coming off a big win against Duquesne, having Davidson on ESPN2 on Friday night. We have such a young team," Schmidt told Gary Nease on WPIG's postgame show. "We talked to the guys about it and you know how young guys are: 'Don't worry about it coach. Don't worry, everything's good.' And then we came out without any energy.
"We had one offensive rebound in the first half, we're jacking threes up, we didn't do a good job at the end of the half, we just didn't play well. At halftime I told them, we can't waste a great effort that we had against Duquesne and the opportunity to have a great game Friday night by coming here and playing the way we were playing. Give the guys credit; they showed great character."
Around the A-10: Dayton defeated Rhode Island 81-67 in a battle of the top two teams in the Atlantic 10 standings, while Davidson topped Fordham 79-49 at Belk Arena.