By JOHN LIKANJE
Victor was named Team of the Week for the second time this season. Not only did the Blue Devils go 3-0 last week to improve their record to 10-0, they held two of their three opponents under 20 points in the second half. On Monday night, Tyler Roberts' squad held a Webster Schroeder team averaging 56 points per game to 36 overall, including 16 in the final two stanzas.
Despite allowing 32 second-half points in Wednesday's game against Webster Thomas, Connor Williams and Matt Caggiano combined for 37 points in a 53-50 victory. Williams scored 22 and Caggiano 15. But Victor's most impressive win of the season so far was Friday night at Hilton. The Blue Devils held the Cadets to 18 second-half points in the 71-39 victory. Roberts's squad held Monroe County Division One Player of the Year, Tah-Jae Hill, to seven points as well. This upcoming week, Victor travels to Churchville-Chili on Wednesday and hosts Penfield on Friday. Both games are scheduled for a 7:15 p.m. tip off.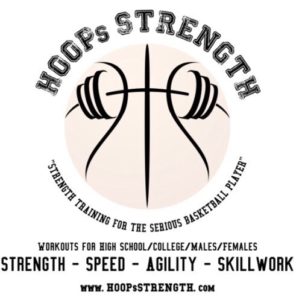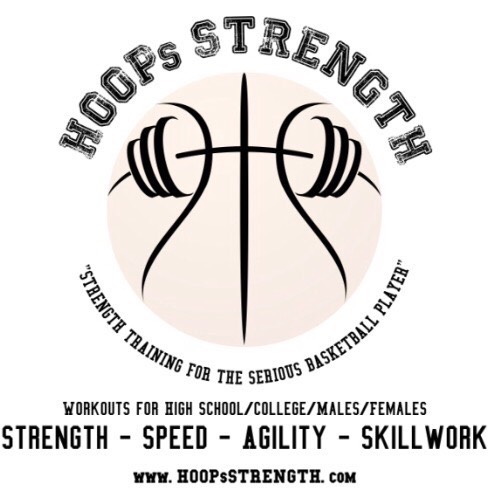 WE DIDN'T FORGET ABOUT…..
School of the Arts notched a pair of road wins at Livonia (60-56) and Bishop Kearney (81-77). The Silverhawks defeated Monroe, 78-67, Wednesday evening as well. Ethain Clarke-Desouza scored his 1,000th point in Friday's win at Kearney. UPrep cruised to a 71-47 victory over Bishop Kearney and defended home court against Edison Tech (81-57) and Wlson Magnet (80-49). The Griffins have won five straight games to improve their record to 11-2 as well.
RAP HIGH SCHOOL INVITATIONAL SET FOR THIS UPCOMING SATURDAY
The Rochester Area Players (RAP) High School Invitational is scheduled to kick off Friday night and continue on Saturday at East High School. Six games are scheduled and feature 10 Rochester teams, two Buffalo schools and a one from Syracuse. Here is the full slate of games:
12:45 p.m. – Cicero-North Syracuse (III) vs. Edison Tech
2:30 p.m. – Aquinas vs. NE Douglass
4:15 p.m. – Bishop Kearney vs. Wilson Magnet
6 p.m. – UPrep vs. Leadership
7:45 p.m. – Park School (Monsignor Martin) vs. East
Friday 6:30 p.m. – Williamsville South (VI) vs. East (Girls) 
MATCHUPS TO WATCH OUT FOR THIS WEEK
Here are some marquee matchups to watch out for this upcoming week:
Park School vs. Aquinas (7-4) – Aquinas will put its five-game win streak on the line against a Park School team playing for the fourth straight day. The L'il Irish are averaging 77.2 points and holding opponents to 60.4 during their streak. Game is scheduled for Monday at 6 p.m. at the Aquinas Institute.
East (10-1) vs. NE Douglass (5-4) – This game features a matchup between two of the top scorers in the RCAC Lower Division. Adonis Flagler is the RCAC's leading scorer at 29.9 points per game. The senior forward has an eight-game streak of netting at least 20 points. Zechariah Harris-Scott is producing 19.3 points per contest and is looking to bounce back from a seven-point output in his last game. Tip off is scheduled for Wednesday at 6:15 p.m. at School No. 33.
Hilton (7-2) vs. Irondequoit (6-3) – Hilton averages 65.6 points per game and is looking to rebound from a loss to undefeated Victor. Irondequoit is in first place in Monroe County Division Two with a 6-3 record and holds opponents to 54.7 points. Game is scheduled for Wednesday at 7:30 p.m. at Irondequoit High School.
HIGHLIGHTS OF THE WEEK
Alex Minnehan banks in a buzzer-beating three-pointer to lift Livonia over Geneseo.
LIVONIA BASKETBALL: In a crosstown rival game, the @LivoniaBball Dawgs beat Geneseo on a 3 pt. Bucket at the buzzer by Alex Minnehan. The Dawgs come away with a 57 to 56 win. @PickinSplinters @jjDandC @TrabsMatt @StevieJ_ROC @AthleticsLCS @livcosports pic.twitter.com/TD5e89g0L5

— Mark Smith (@smittyMD20) January 11, 2020
UPrep puts on a dunk show in the third quarter of Saturday's win over Wilson Magnet.
.@UprepR had 4 dunks in 3Q alone tonight. Peep here. ● @nazeafowlks pic.twitter.com/zMxUSg4WJt

— Matt Trabold (@TrabsMatt) January 12, 2020
Kaori Barley lobs it up to Justus Ross-Simmons for the jam.
Kaori Barley laying it up for Justus Ross-Simmons. HALFTIME: @GoEastEagles 38 World of Inquiry 21 pic.twitter.com/HKrvrdnVio

— Paul Gotham (@PickinSplinters) January 8, 2020
Greece Athena's Raphael Jones-Thomas beats the third quarter buzzer in Friday's win over Brighton.
Raphael Jones-Thomas beats the buzzer. Heading to the 4th: @GAHSBoysHoops 57 @BaronsHoops 41 pic.twitter.com/9LP8zV6WmQ

— Paul Gotham (@PickinSplinters) January 11, 2020